What Sam Kinison's Final Stand-Up Comedy Performance Was Like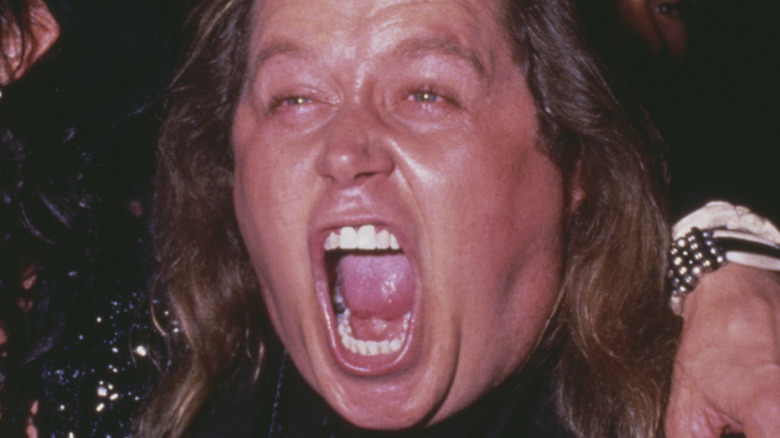 Michael Ochs Archives/Getty Images
Those who've heard the late actor and comedian Sam Kinison perform — whether live or in a recording — are unlikely to ever forget it. Kinison, who died in 1992 (via Biography), was known for shocking material often delivered in an unmistakable scream. Recorded just a matter of weeks before the car wreck that killed him, and released for the first time in 2016, the comedy legend's final set is now available for listening. The archival recording reminds the listener of the irreplaceable comedy talent we lost when Kinison died tragically at the young age of 38. And per usual with Kinison, no topics were out of bounds, nor any subject too sacred, for him to mention.
In his career, Kinison appeared on film and TV, performed regularly at the storied Los Angeles comedy club The Comedy Store, and made a controversial appearance on Saturday Night Live. Kinison was also nominated for two Grammys, one of which Kinison posthumously won in 1995 for his comedy album "Live from Hell," per IMDb. Jack Vaughn, senior vice president of comedy programming at SiriusXM, called Kinison's final recording and accompanying stand up special and documentary (via The Laugh Button) "[A] great jumping-off point for those who were less familiar with his inimitable brand of humor."
Kinison was the son of a preacher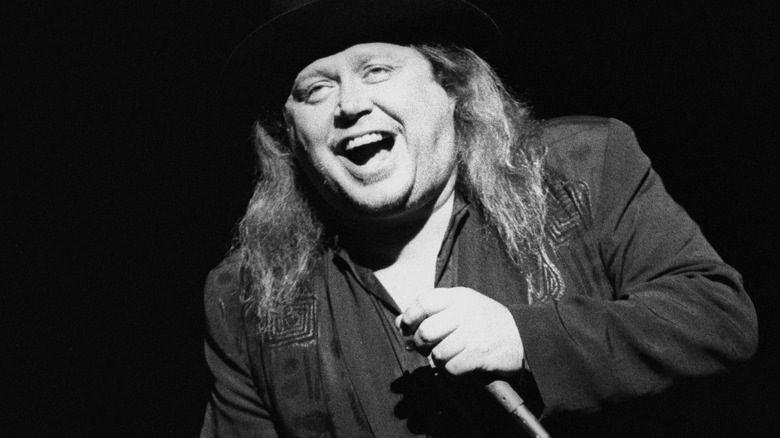 John Atashian/Getty Images
Some might be surprised that Sam Kinison's dad was a preacher, given Kinison's obscene style, abrasive persona, and performances laced with profanity and off-color subject matter. Born in Yakima, Washington, young Kinison spent most of his childhood in Peoria, Illinois. Because of Kinison's later irreverence around which he built his act, few people realize that Kinison, too, spent time as a Pentecostal preacher before taking the stage as a comedian. Kinison would draw on his preaching experience throughout his career, both in his subject matter and in the style through which his material was delivered, as the U.K. edition of GQ explains.
After finding little success as a preacher, Kinison turned to stand-up comedy. Unbelievably, Sam Kinison lacked much stage presence as a preacher, according to his older brother, Bill Kinison (via GQ). "He never had one year that he made more than $5,000 being a minister," Bill Kinison said. The transition from the church to stand up comedy seemed only natural. "I'd already been banned from a couple churches for my jokes. So one day I woke up and decided it was time to start living for myself," Sam Kinison later described (per GQ).
Kinison's final performance was in California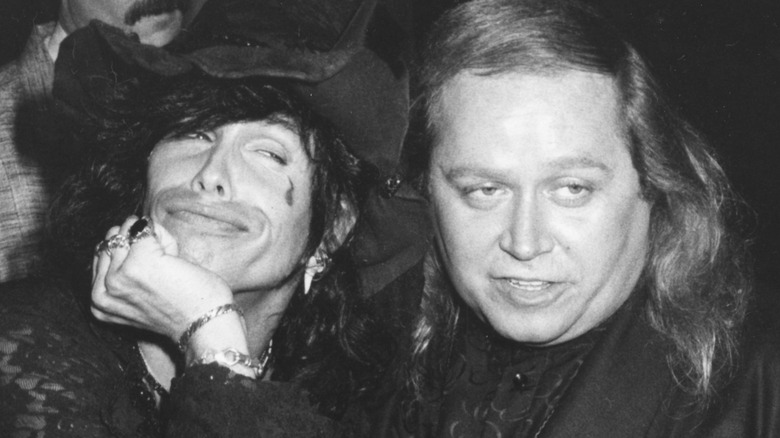 Kevin Winter/Getty Images
He didn't look like a comedy icon, or even a rock star, but he commanded the stage with his high-octane performances. He "looked like a chubby Che Guevara, or a deranged Muppet," said GQ. And then he opened his mouth.
The final performance from Sam Kinison that Comedy Dynamics released in 2016 was recorded at the Groveland Theatre in Upland, California, in 1992, shortly before Sam Kinison died in a car wreck caused by a drunk driver. On the recording, Kinison's comedic and highly profane comedic sights are set on such topics as the recent election at the time, the spate of post office shootings that were in the headlines back then (via History), and serial killers. Each Sam Kinison performance was different, as Kinison's brother, Bill Kinison, later told Rolling Stone. "I wish I'd recorded them all," Bill Kinison said.
On his company releasing audio from the final known Sam Kinison performance, vice president of Comedy Dynamics, Brian Volk-Weiss, said (via New Jersey Stage), "We are honored to be working on such an impactful comedy legacy project like this, and we hope comedy lovers everywhere enjoy it." A 10-minute segment from Kinison's final stand up set is available to hear now via Rolling Stone.