The Real Reason Keith Richards Didn't Want To Meet Elvis Presley
Jamie Mccarthy/Getty Images
Words like "legend" and "icon" are thrown around a little too liberally. Your friend who ate that suspect sandwich you found behind the radiator at school wasn't a "legend" for doing so. Not really. In the music industry, such terms are perhaps more common than in most other areas.
There's no denying that the history of music is littered with talents worthy of such glorification. The Beatles? Absolutely legendary figures in popular music. Everyone from Alice Cooper to Michael Jackson, Whitney Houston, Bruce Springsteen, Cher and Mick Jagger would certainly qualify too.
So, too, would Jagger's Rolling Stones compatriot Keith Richards and rock 'n' roll hitmaker Elvis Presley. Interestingly, it seems that Richards never got a chance to work with the King, but he was glad that they didn't meet. Nevertheless, Richards never forgot how influential Elvis' pioneering work was on him. Indeed, the Rolling Stones as we know them today may never have come about without Elvis.
Heartbreak Hotel changed Keith Richards' life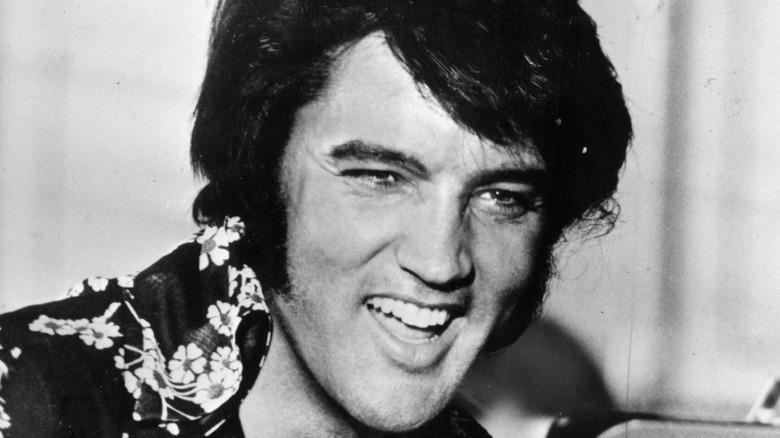 Keystone/Getty Images
Elvis Presley was born in January 1935, in Tupelo, according to Britannica. Keith Richards was born almost 9 years later, in December 1943, in Dartford, England (via Britannica). The American and the Brit would both go on to be rock giants, with Elvis just a little way ahead, chronologically. It was one particular song of his that sparked something in Richards during the latter's formative years.
In his autobiography, "Life," Richards shares a story from his childhood. One night, when he was supposed to be tucked up in bed, he was listening to Radio Luxembourg. The signal was poor, he wrote, but he caught something of a little song called "Heartbreak Hotel." Of the song, Richards stated, "that was the stunner. I'd never heard it before ... I had to go back to what this cat had done before."
"It wasn't that I suddenly wanted to be Elvis Presley. I had no idea who he was at the time," the book goes on, but he soon did. He went on to reveal that "A Date With Elvis," which released way back in 1959, was the first album he ever bought, and he treasured it, according to Far Out Magazine. Regardless of all of this, though, he never wanted to meet the King himself.
Keith Richards' fallen idol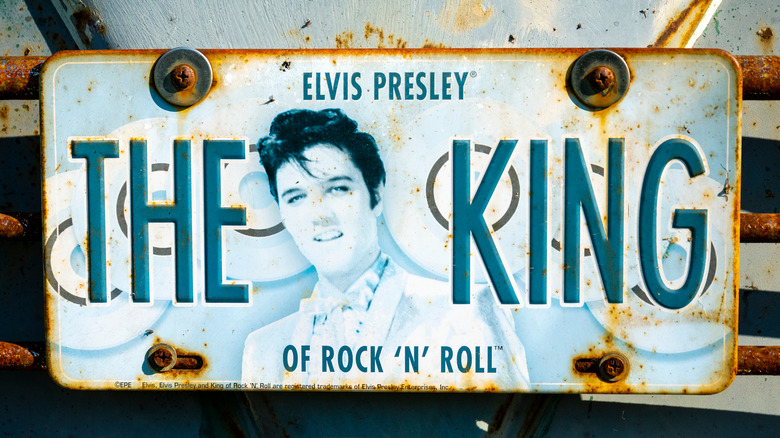 Lenscap Photography/Shutterstock
Elvis Presley's career, as with so many stars of his caliber, had ups and downs of equal magnitude. As How Stuff Works reports, near the end of his life, his intense schedule and the pressures of fame seemed to have sapped his passion for his craft, and his growing isolation and drug use compounded his sad situation.
For Richards, it would have been devastating to have seen the man he had so admired like this. In an episode of "Ask Keith" (via Keith Richards on YouTube), he was asked whether he ever encountered Elvis, and his answer was tragically blunt. "He just fell down into ... the hole," Richards reflected. "I didn't want to know. I didn't want to meet a fallen idol, maybe."
The King's untimely death, and his circumstances prior to it, were certainly tragic. This does not detract, however, from the tremendous success he enjoyed, the enduring popularity of his music, or the influence he had and continues to have on the world of music. Richards and the Rolling Stones, who went on to have their own huge part in shaping the world of music, are testament to this. As Richards himself put it in an interview (via Elvis Australia on YouTube), "... he hit like a bombshell ... it was like the world went from black and white to technicolor."