The School Shooting That Changed Gun Laws In The UK For Good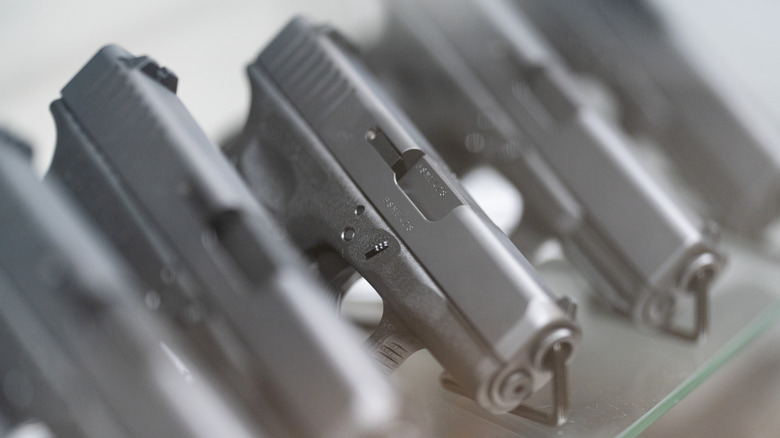 Bloomberg/Getty Images
On May 24, 19 children and two teachers were killed in a school shooting in Uvalde, Texas, as CNN reports. It was just the latest in more than 200 mass shootings in the U.S. so far that year, and the 27th shooting at an American school in that same time frame, based on data from the Gun Violence Archive, via NPR. Whenever tragedies such as what happened in Texas occur, the complicated debate over gun control legislation takes on new urgency among American lawmakers at both the state and the federal level.
It's widely known, though, that gun laws in the U.S. are among the most lax in the world, based on reporting from Vox. Rates of gun ownership in the U.S. are higher per capita than anywhere else, and so, too, are gun deaths from both homicide and from suicide, according to data from the BBC. In 1996, though, there was one school shooting in the U.K. that changed British gun laws for good, as Smithsonian Magazine notes.
If you or someone you know is struggling with mental health, please contact the Crisis Text Line by texting HOME to 741741, call the National Alliance on Mental Illness helpline at 1-800-950-NAMI (6264), or visit the National Institute of Mental Health website.
Sixteen children and two adults were killed at Dunblane Primary School in Scotland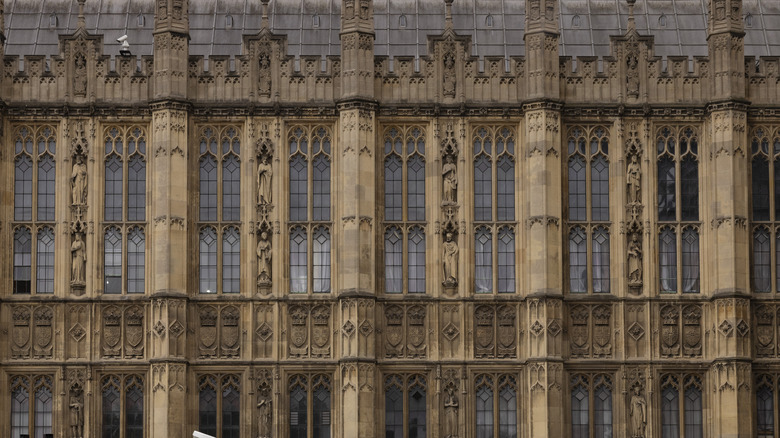 Dan Kitwood/Getty Images
In 1996, a local store owner in Dunblane, Scotland entered a primary school and opened fire, killing 16 children, aged 5 and 6, and their teacher, who was in her 40s. The gunman also killed himself. In the attack, he used four handguns and more than 700 cartridges, all legally purchased, based on an article The Week published on the 23rd anniversary of the massacre. The gunman was a former Scout leader who was suspected of inappropriate sexual behavior with young boys, although his exact motives remain unknown, as The Guardian notes.
Referring to Dunblane, University of Brighton criminologist and public policy expert Peter Squires said (via Smithsonian Magazine), "The notion that someone would use handguns to kill children, like shooting fish in a barrel, was just so appalling that it provoked a reaction beyond that which had been experienced with Hungerford," referring to another U.K. mass shooting which happened roughly 10 years earlier, in 1987. On that note, soon after Dunblane, gun control debate heated up in the British Parliament.
If you or anyone you know is having suicidal thoughts, please call the National Suicide Prevention Lifeline​ at​ 1-800-273-TALK (8255)​.
After Dunblane, most handguns were banned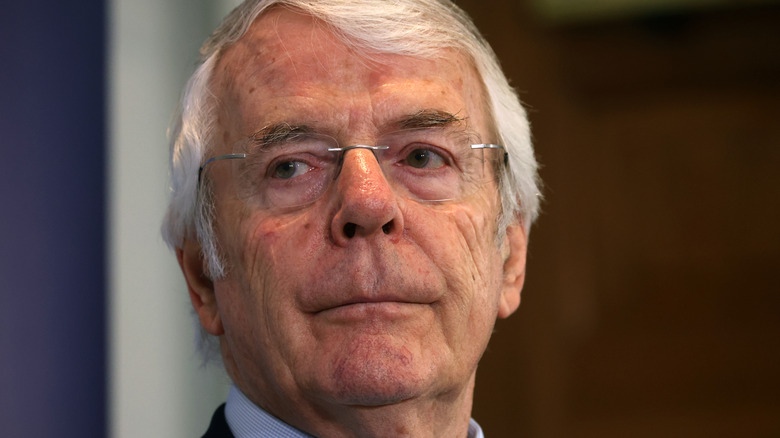 Dan Kitwood/Getty Images
Based on public outcry and with bipartisan support from British politicians, the Firearms (Amendment) Act was passed by Tory British Prime Minister John Major (pictured) just one year after Dunblane. Along with other forms of legislation, the law limited or entirely banned many types of private gun and ammunition ownership in the U.K. Those laws were later strengthened by Labour Party Prime Minister Tony Blair.
There have been no school shootings in the U.K. since Dunblane, according to Quartz. Since then, mass shootings in the U.K. are also rare, though not unheard of, as NPR notes. This cannot just be attributed to stricter gun laws in the country, as Smithsonian Magazine goes on to explain. Accompanying the strong gun control legislation in the aftermath of Dunblane were initiatives such as mental health screenings for prospective gun buyers, among other gun violence mitigation measures, according to a report from The Washington Post.