Where Is The Tinder Swindler Victim Ayleen Charlotte Today?
Daniele Venturelli/Getty Images
The use of communication medium for dating has existed since the 1600s when the first personal ads appeared in a British newspaper. Soldiers during World War I used them as well. Then, in 1959, Stanford students used early computer technology to figure out matches among multiple subjects, which paved the way for online dating (via POV). The first dating site was Kiss.com in 1994, followed by the much more well-known Match.com in 1995.
Fast forward to the age of the smartphone, and there are now dozens of websites and apps to choose from when it comes to finding romance in whatever capacity one may desire. Unfortunately, there are also dozens of ways to embellish an online dating profile, sometimes to the point that they become dangerously misleading. This is what happened to women like Ayleen Charlotte, who came into contact with Simon Leviev, also known as the "Tinder Swindler."
Simon Leviev claimed to be the son of Lev Leviev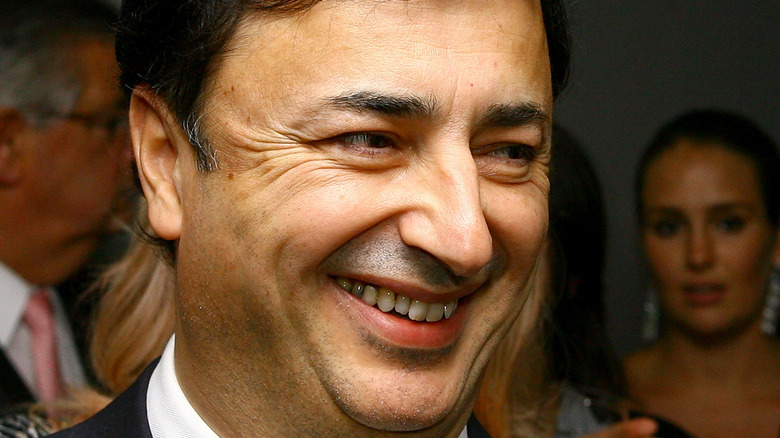 Scott Wintrow/Getty Images
Shimon Hayut took on the fake identity of Simon Leviev, the son of wealthy diamond manufacturer Lev Leviev (pictured above), who has $1 billion in Moscow real estate, a personal relationship with Vladimir Putin, and the nickname the "king of diamonds." In Israel, Hayut was first charged with fraud in 2011, but he managed to escape to Finland. His schemes and the events that followed after his arrival in Finland became the plot for Netflix's documentary "The Tinder Swindler." He met various women on Tinder and convinced them that he was a Leviev heir. After establishing romantic relationships with them, he would then tell them that he was in danger and needed money that could not be traced back to him. 
According to LADbible, once the women sent the money, they never saw any of it again, despite Leviev's promises to repay them. The documentary includes the attempts of his victims to recover the money that he took from them. Ayleen Charlotte was one of the women who fell victim to Leviev's stories. 
Ayleen Charlotte now lives in Amsterdam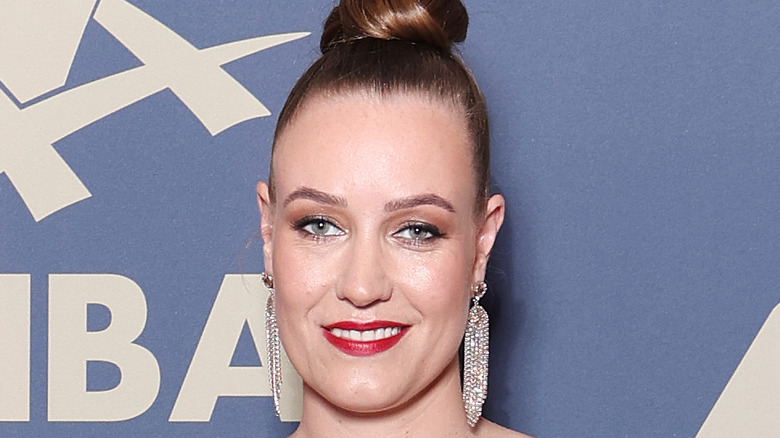 Daniele Venturelli/Getty Images
Ayleen Charlotte gave Shimon Hayut thousands of dollars (per LADbible). Upon discovering that he was not a wealthy heir of a diamond tycoon, she began selling off multiple pieces of Hayut's designer clothing and keeping the profits. She even posted a lighthearted photo of herself in sunglasses on Instagram with the caption, "Yes, these are his glasses." Charlotte created a classic "what goes around comes around" situation to get back at Hayut. But though it seems that Charlotte got the last laugh with the scam artist, she discussed the heartbreak that she felt during the ordeal on the Facebook Watch series "Red Table Talk" hosted by Jada Pinkett Smith. She truly fell in love with him and stated, "It took me almost one and a half years to build myself up again."
As of 2022, Charlotte lives in Amsterdam and has continued her career in luxury fashion (per LADbible). As for Hayut, The Times of Israel reported that he was released from prison in May 2020 after serving only five months out of his 15-month sentence. He denied all of the allegations against him.