The Truth About Johnny Depp's Relationship With Paul McCartney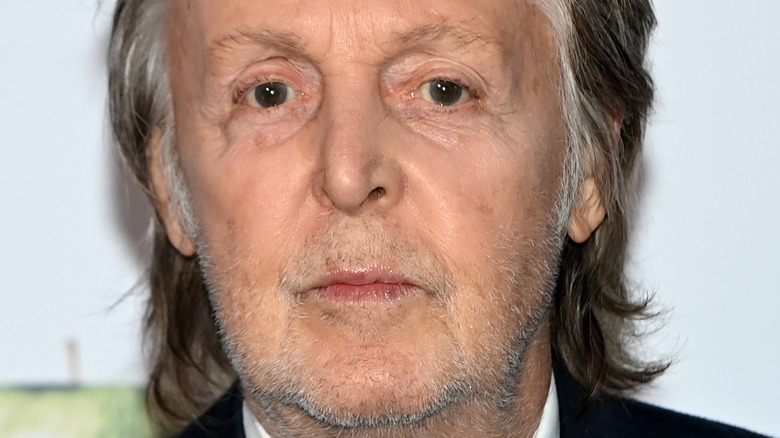 Kate Green/Getty Images
As the widely-covered defamation trial between actors Johnny Depp and Amber Heard came to a close on June 2, 2022, many who had followed the case over the previous six weeks were divided over which ex-spouse they ultimately sided with, per NPR. The court battle itself centered on Depp's claims that Heard, his ex-wife, defamed him by way of libel in a 2018 op-ed she wrote for The Washington Post, in which Heard detailed alleged abuses committed by an unnamed person in a past relationship — a person largely understood to be Depp. He sued her for $50 million; Heard then countersued for $100 million. 
In the weeks after the trial began, those who followed the case through news updates or via social media remained largely split between whose version of events they believed, with celebrities aligned with either Heard or Depp expressing their own opinions on the matter. Among that mix included legendary Beatles singer Paul McCartney, who seemingly signaled his support for Depp during a May 2022 concert, per The Independent. The reason for this appears to be simple: It's a matter of a creative partnership, if not an apparently longstanding friendship.
Johnny Depp and Paul McCartney have collaborated in the past
Brian Rasic/Getty Images
As TMZ first reported in May 2022, Paul McCartney purportedly signaled his support for Johnny Depp in his defamation trial, without additional commentary, by way of playing background clips featuring Depp during an Orlando concert. Per the tabloid, McCartney had reportedly used the same visuals starring Depp, which were taken from the singer's music video for his 2012 single "My Valentine," in earlier tour performances. Though McCartney has as of this report remained mum on the matter, it looks like it might be a case of pictures speaking louder than words — but considering the two stars have appeared in photographs together since 1995, it's fair to presume the two share some sort of platonic connection (via Yahoo!).
Though it's hard to surmise if Depp and McCartney are definitely friends, they've definitely worked together as artistic collaborators. According to Rolling Stone, they struck up a working partnership in 2012, after Depp guest-starred alongside Natalie Portman in the "My Valentine" music video. The next year, Depp showed up in a second appearance in the music video for McCartney's "Queenie Eye," and yet again in 2014 for McCartney's "Early Days." (Per NME noted, Depp played opposite McCartney in the "Early Days" video as a stand-in for McCartney's collaborator, John Lennon.) In 2015, McCartney made his own cameo in a video for Depp's band The Hollywood Vampires (via Far Out magazine), after which McCartney was initiated as a lifelong honorary member.
Paul McCartney did a big favor for Johnny Depp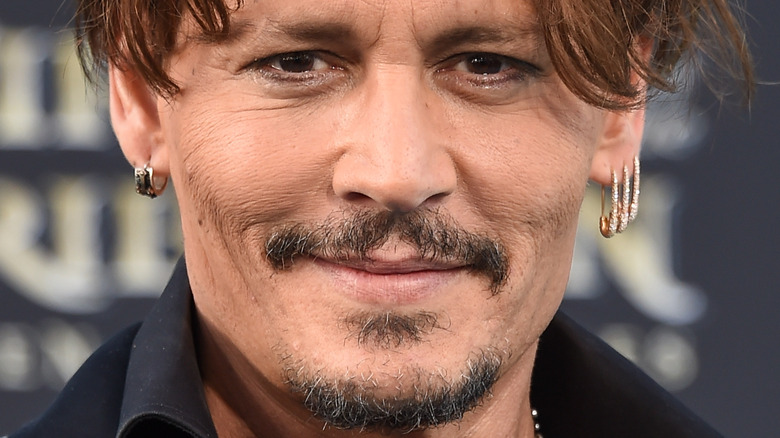 DFree/Shutterstock
Though it seems neither Johnny Depp nor Paul McCartney has ever given an official public declaration of friendship, it seems likely — especially given their track record for collaborating on each others' projects. In addition to a string of music video cameos, Depp purportedly convinced McCartney to make a cameo appearance in the 2017 Disney adventure movie Pirates of the Caribbean: Dead Men Tell No Tales via text message, per USA Today.
According to Espen Sandberg, who directed the film, Depp asked McCartney to join the project after Rolling Stones guitarist Keith Richards backed out over scheduling issues. As Sandberg told USA Today, "we needed another rocker and on top of our list was Paul McCartney ... Johnny said, 'Well, I have his number.' And of course Johnny has Paul McCartney's number. So he started texting him. And it went back and forth. And then (Paul) said yes. So we were super-happy."
If you or someone you know is dealing with domestic abuse, you can call the National Domestic Violence Hotline at 1−800−799−7233. You can also find more information, resources, and support at their website.