The Truth About Actual Awarded Damages In A Civil Lawsuit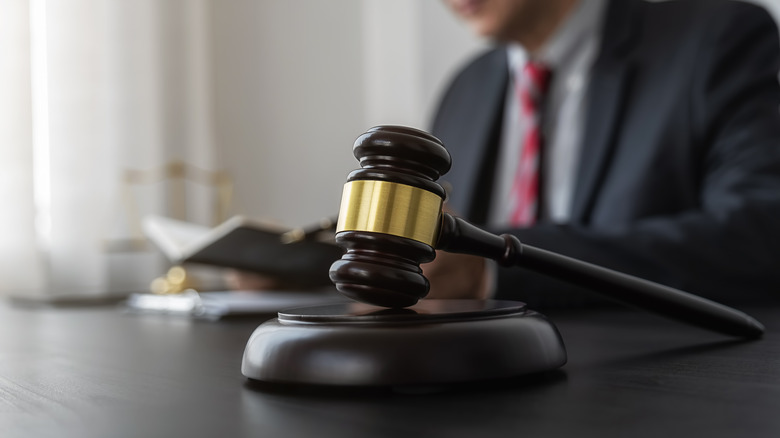 PIC SNIPE/Shutterstock
When the mixed verdict was read in the high-profile defamation case between actor Johnny Depp and his ex-wife Amber Heard, Depp was awarded $15 million in a combination of compensatory and punitive damages. For her part, Heard was awarded one of three countersuits she brought against Depp for a total of $2 million, also for defamation. Both cases stemmed from a 2018 op-ed in The Washington Post in which Heard brought domestic abuse allegations against the "Pirates of the Caribbean" star.
Depp sued Heard at first for $50 million, and Heard countersued her ex-husband for $100 million, as NBC News explains — which, once the verdicts were announced, boiled down to Depp and Heard being awarded far less than what they initially sought in their respective cases. This was due to a number of reasons — the nature of the damages, the state of Virginia where the trial took place, and the amount of discretion that juries have when reaching verdicts in cases of this sort, according to the website of Cotchett, Pitre & McCarthy, LLP, a California-based law firm.
The difference between punitive and compensatory damages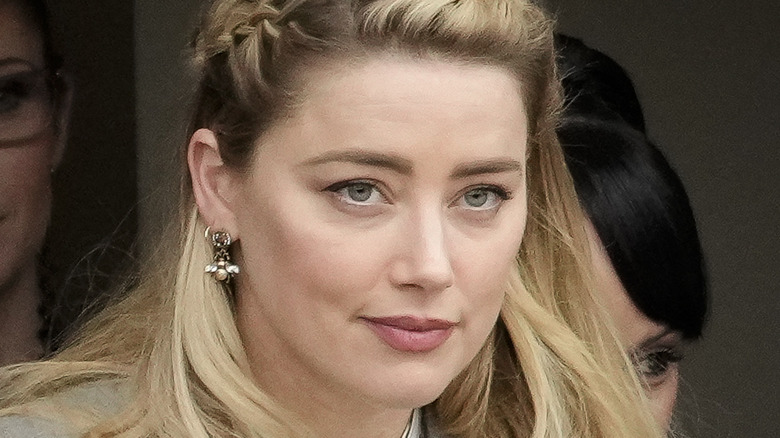 Drew Angerer/Getty Images
To understand why plaintiffs like Johnny Depp and Amber Heard, among many others, are awarded so much less than what they sued for, it's important to understand the difference between punitive and compensatory damages. Though somewhat controversial, punitive damages, such as the $5 million the Virginia jury awarded Depp, have a long history in the legal system and are intended to prevent a defendant from engaging in similar behavior going forward, as the Cotchett, Pitre & McCarthy website also explains. They're also sometimes used to prevent anyone else from bringing similar allegations or taking similar action against the plaintiff.
What punitive damages are not intended to do is compensate a plaintiff for lost income, personal injury, or other damages. That's the domain of compensatory damages, and the burden of proof rests on the plaintiff to prove to a jury that the actions of the defendant justified the dollar amount they have asked for, as Investopedia notes. Because of this, it's up to the jury's discretion to award specific dollar amounts in both compensatory and punitive damages, or sometimes none at all. 
Tom Cruise was also awarded much less than he filed suit for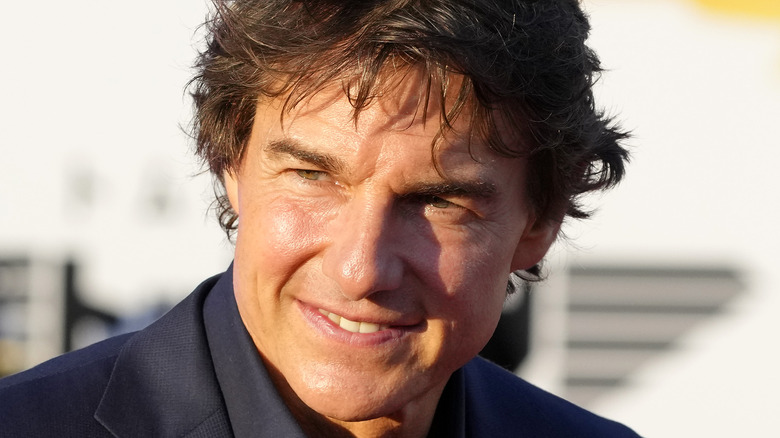 Ken Ishii/Getty Images
The Depp-Heard verdict is just the latest example of a high-profile libel case in Hollywood resulting in a much smaller amount than was initially asked for. In 2003, a jury awarded actor Tom Cruise $10 million in what was initially a $100 million lawsuit against an adult film actor who claimed to have had an affair with the "Top Gun: Maverick" star, as Entertainment Weekly reports. In 2013, Cruise also settled a $50 million defamation suit against Bauer Publishing for alleging he had abandoned his daughter. Terms of that settlement were not disclosed, as CNN goes on to report.
Another factor affecting the final total amount awarded in defamation, slander, and libel cases such as the Depp-Heard trial, or lawsuits brought by Tom Cruise, is the state, or sometimes even the country, in which the trials take place. Some jurisdictions limit the total amount of punitive damages that can be awarded in a case, such as Virginia, home to The Washington Post, and where the Depp-Heard trial was held. Per Virginia law, punitive damages are only allowed up to $350,000, as the New York Post explains. 
Also notable, defamation is not strictly illegal in all 50 states. As of this report, only 24 states even have laws banning criminal defamation, with penalties ranging from fines to imprisonment, according to the ACLU.