The Truth About Johnny Depp's Relationship With Marlon Brando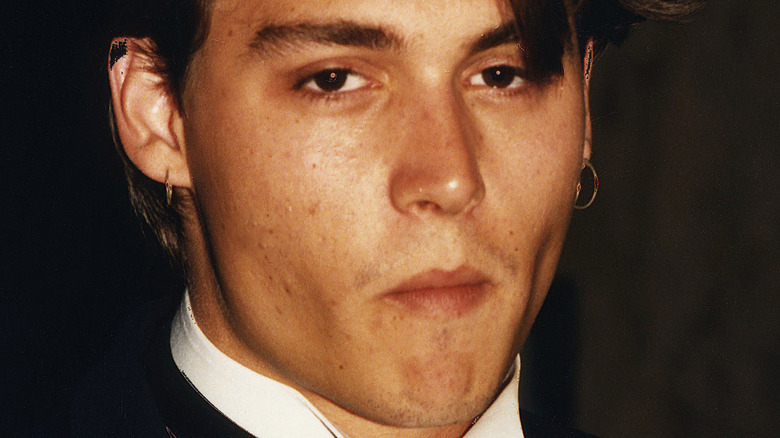 Vicki L. Miller/Shutterstock
Throughout his decades-long career, Johnny Depp has done his best to forge connections with some of Hollywood's biggest A-listers. The actor known for his starring turns in films like "Charlie and the Chocolate Factory," "Ed Wood," and the "Pirates of the Caribbean" franchise has been known to strike up friendships with legendary figures in the industry, and even outside of it, by way of his movie projects and his fame. 
Take, for instance, Depp's friendship with the late literary giant Hunter S. Thompson. Depp even played the father of gonzo journalism in the 1998 film adaptation of Thompson's seminal work "Fear and Loathing in Las Vegas." According to The Guardian, Depp also spent millions giving Thompson the send-off he always wanted after Thompson died in 2005: Blasting Thompson's cremains out of a cannon perched on top of a 47-meter tower. Depp is also an accomplished musician, serving as a member of the supergroup the Hollywood Vampires alongside rock legend Alice Cooper and Aerosmith guitarist Joe Perry. Still, Depp is best known as an actor, and it seems he studied his craft with the help of a mentor considered, perhaps, an even more extraordinary, enigmatic actor than Depp himself: none other than Marlon Brando (via the Observer).
Johnny Depp and Marlon Brando became close on set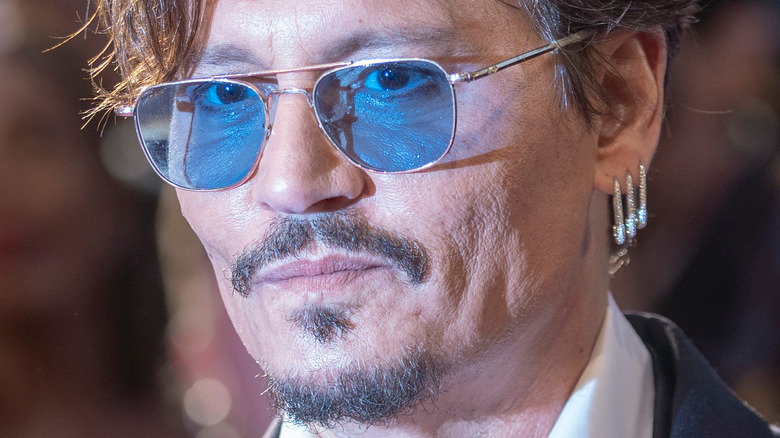 Denis Makarenko/Shutterstock
In the mid-1990s, Johnny Depp and Marlon Brando were in many ways at opposite ends of their respective career trajectories. Whereas Brando's storied reign as one of Hollywood's finest actors was beginning to wind down with the slow retreat of age, Depp was emerging as one of Hollywood's most sought-after leading men. In 1994, the 70-year-old Brando and 31-year-old Depp fatefully crossed paths by way of a shared silver screen, both starring in a unique take on the infamous fictional libertine Don Juan in the movie "Don Juan DeMarco." In the film, Brando plays a psychiatrist who is tasked with treating a patient named Don Juan DeMarco who is convinced that he is the world's greatest lover of the same name. The film — which also stars actress Faye Dunaway — received mixed reviews, with Roger Ebert giving it a considerably "meh" two-star review (via Rotten Tomatoes).
Despite the movie's lackluster reception, it managed to accomplish one thing: It introduced two of the most respected actors of their respective generations. "I mean, initially when you meet a legend, this kind of legend, this myth, there is a part of you that's deeply sort of stupefied," Depp said of his first encounter with Brando in a 2010 appearance on the British talk show "Friday Night with Jonathan Ross" (via YouTube). "But, at the same time, he made me feel so comfortable and wouldn't let you go in that direction ... after a while, Marlon Brando just became Marlon. One of the funniest humans I've ever known."
Marlon Brando was always quick with a world of advice for Johnny Depp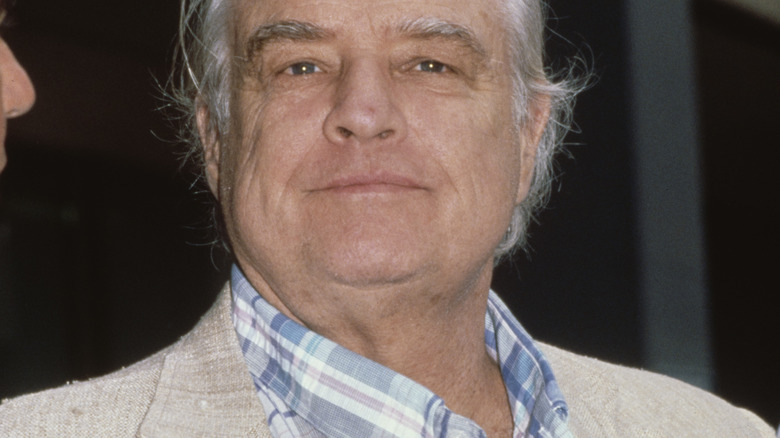 Michael Ochs Archives/Getty Images
Marlon Brando presumably possessed a wealth of knowledge when it came to not only acting as a craft but also how to navigate the perils of showbusiness. As Johnny Depp recalled during a 2010 guest appearance on "Friday Night With Jonathan Ross" (via YouTube), Brando was always quick to give him a call to offer any words of wisdom — even for something as small as an offhand critique over a TV interview. "He would offer advice to me," Depp told host Jonathan Ross. "There was one time I did a talk show, and the [host] asked me about my kids or something, and I said, 'Oh, they're great,' and he called me immediately after and said, 'You can't talk about your kids.' He really laid into me about that."
While others may have shared less than favorable stories about their experiences with Brando over the years — per the Observer, Brando garnered a reputation as being extremely difficult to work with — Depp had nothing but great things to say about his relationship with the late actor. "He was incredible," Depp said of Brando, who died in 2004. "I mean, he became a great mentor, a great friend, a great source of knowledge. He was incredibly generous and supportive with me."