What Is A 75 Year Jubilee Called?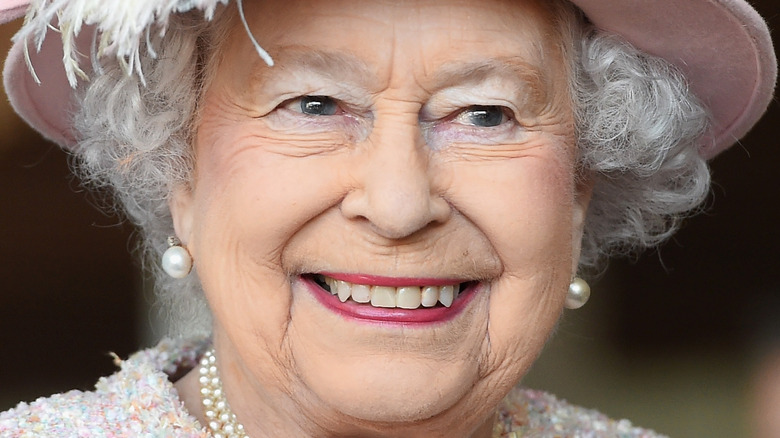 Chris Jackson/Getty Images
Great Britain celebrated the Platinum Jubilee of Queen Elizabeth II in 2022. With that milestone, Queen Elizabeth became the longest-reigning monarch in British history and the second longest-reigning monarch in all of Europe, behind only King Louis XIV who governed France for 72 years from the mid-17th through the early 18th centuries. Elizabeth also tied King Bhumibol Adulyadej for the second longest-reigning monarch worldwide. King Adulyadej sat on the throne of Thailand for 70 years, from the mid-1940s until his death in 2016, as TIME explains.
As of this report, Queen Elizabeth II is nearly 100 years old, and although she shows little sign of slowing down, how much longer her reign will last is anyone's guess. If her reign does continue for another five years, though, another U.K. jubilee celebration will have come again. Should Queen Elizabeth II's reign last that long, it would indeed be a momentous achievement. That occasion would also put Elizabeth firmly in first place as the longest-reigning monarch in world history. In the tradition of jubilee anniversaries, here's what those festivities would be called.
A jubilee is any kind of anniversary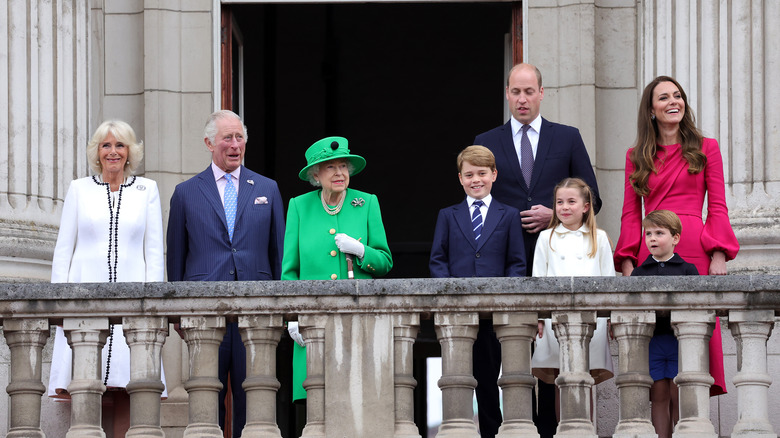 Chris Jackson/Getty Images
Although often linked to a monarch's reign, jubilees are really any kind of anniversary celebration, typically marking 25 years, but not strictly limited to just that time frame. The second longest-reigning monarch in U.K history, for example, is Queen Victoria, who sat on the British throne for 63 years. Because of this, Victoria celebrated her Diamond Jubilee, or six decades in power, in 1897. as History notes. With a long history outside just the monarchy, jubilees are themselves rooted in both Roman Catholic and Judaic tradition, as Dictionary also reports.
Should Elizabeth Windsor make it to her next jubilee, another important milestone in British royalty will be reached: She'll become the longest-living British monarch ever, and among the oldest members of the British royal family in history. As of this report, Queen Elizabeth II chronological age alone puts her behind only The Queen Mother, also named Elizabeth, who died in 2002, just shy of her 102 birthday, per The U.S. Sun. Queen Elizabeth's aunt, Princess Alice, Duchess of Gloucester, did make it to 102 when she died in 2004, according to the Independent. For this reason alone, it's not a bad bet that the reign of Queen Elizabeth may make it another five years at the very least.
The first British monarch to celebrate a jubilee was George III
At 70 years in power, Elizabeth Windsor was already firmly ahead of the first British king in history to celebrate a jubilee, George III who reached the half-century mark in his reign in 1809, as is recorded by the Royal Collection Trust. Lavish feasts and firework displays marked George III's accomplishment, among a number of other ceremonies and celebrations. Queen Elizabeth II's Platinum Jubilee was no less opulent with a touch of modern technology, as a hologram of her younger self appeared projected in a 260-year-old royal carriage (which you can watch via The Guardian on YouTube), due in part to the elderly monarch's recurring mobility issues. Should Elizabeth make it five more years, the occasion would likely be all that much more groundbreaking.
If that 75th jubilee does come to pass for Elizabeth Windsor, it would officially push the limits of the Royal Collection Trust, who have only named jubilees up to seven decades, ending with platinum, as Metro notes. Apart from jubilee celebrations related to the reign of a monarch, though, a 75th anniversary is called diamond, just like 60 years, 80 is oak, and 90 is granite. Among all her other accomplishments, if Queen Elizabeth II makes it to even just one of these occasions she'll without a doubt have redefined the English saying "long live the Queen."