Was Davy Crockett An Effective Legislator?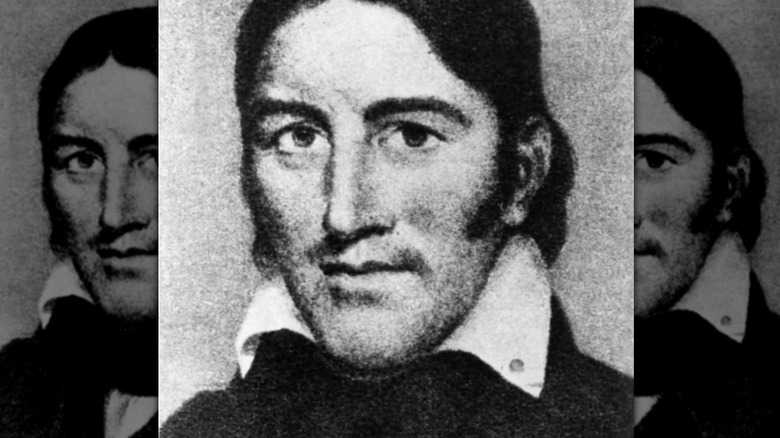 Everett Collection/Shutterstock
Fans of the Disney-celebrated frontiersman may not know that Davy Crockett served three terms in the United States House of Representatives. According to History, Crockett first served in the Tennessee state legislature, then moved on to begin his first national term in the House in 1826. Crockett, whose 20th-century fame involves his participation in the Battle of the Alamo, would struggle to connect with his constituents throughout his term in elected office, and would end his political career without passing a single piece of successful legislation.
According to the U.S. House of Representatives' Office of the Historian, Crockett ran for office in the House of Representatives six times. He served three non-consecutive terms in the House, during which Whig Party benefactors attempted to mythologize him as a potential roughhewn everyman's counterpart to Andrew Jackson (via Britannica). However, Crockett made more enemies than friends with his sharp-tongued rebukes and his politically toxic opposition to Jackson's Indian Removal Act.
Davy Crockett Lost Re-election Multiple Times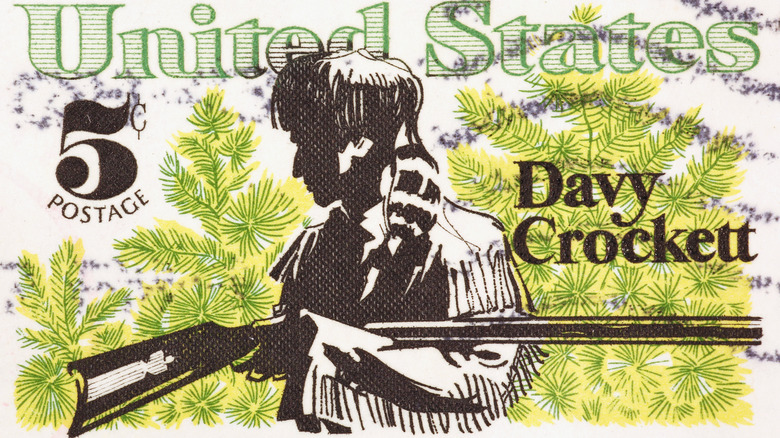 spatuletail/Shutterstock
Davy Crockett's political career did not get off to a strong start with the beginning of his term in the 20th United States Congress (via U.S. House of Representatives, Office of the Historian). Crockett was elected to the 20th United States Congress in 1827 as a member of the Jacksonian Party, named for President Andrew Jackson, but right from the outset Crockett opposed Jackson's Indian Removal Act policy — a stance that didn't earn Crockett much solidarity from either his constituents or other lawmakers. 
Crockett did switch political parties and won re-election as an Anti-Jacksonian the following term in 1829, but then proceeded to lose his bid for re-election. His third nonconsecutive term in Congress began in 1833, but once again Crockett's policy prowess would fail to achieve the same feats of legend as his folk-hero status had promised. Crockett did not pass a single bill (via History).
Davy Crockett Served Three Terms in Congress, But Did Not Pass A Single Bill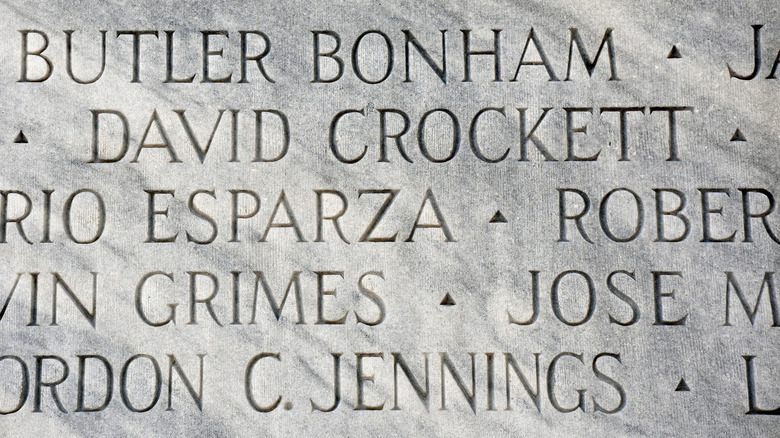 Andrew Olscher/Shutterstock
In an 1834 letter preserved by the U.S. House of Representatives' Office of the Historian, Davy Crockett expressed a severe lack of patience for politics and his downright opposition to then-presidential-candidate Martin Van Buren. Crockett wrote that a Van Buren win would be, in his mind, fair grounds for a total end to his political life. "I will leave the United States," he wrote. "I will go to the wildes [sic] of Texas." 
Martin Van Buren did win the presidency, and after once again losing his bid for re-election to the U.S. House of Representatives, Crockett did just as he had promised. He went to Texas (which was, at the time, not part of the United States), where he later died during the Battle of the Alamo (although we're not sure exactly how he died, according to History), and lived on only as a folk hero of frontier life until immortalized in film over a century later. He may have been an antebellum icon, but his actual career in the United States Congress was noticeably less legendary than his tall tales of the frontier.