The Most Anticipated Games Of 2016 And Beyond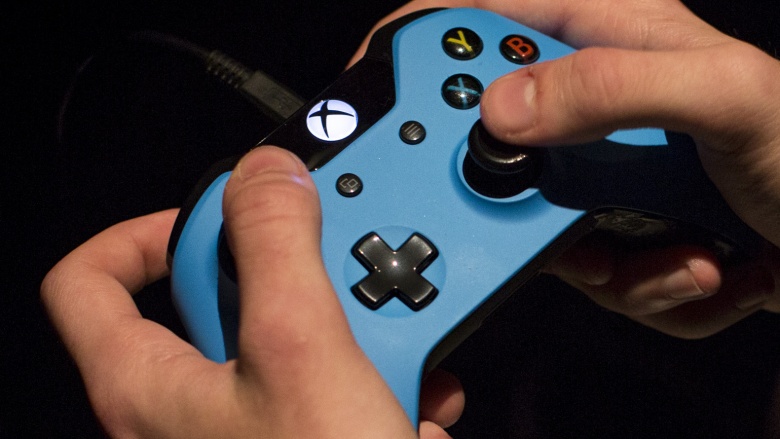 Getty Images
This could be the next golden age of gaming, and the future's so awesome that it's hard to imagine what we'll be playing down the line. Newer consoles like the Xbox One and the Playstation 4 are already being pushed to their limits before the next round of consoles emerges from the mad computer labs of Sony, Nintendo, and Microsoft. Before we say goodbye to these technological behemoths and move on towards future next-gen consoles, we've been promised some of the finest games ever programmed. As anticipation builds to a fevered pitch, here are some of the most anticipated games of 2016 and beyond.
No Man's Sky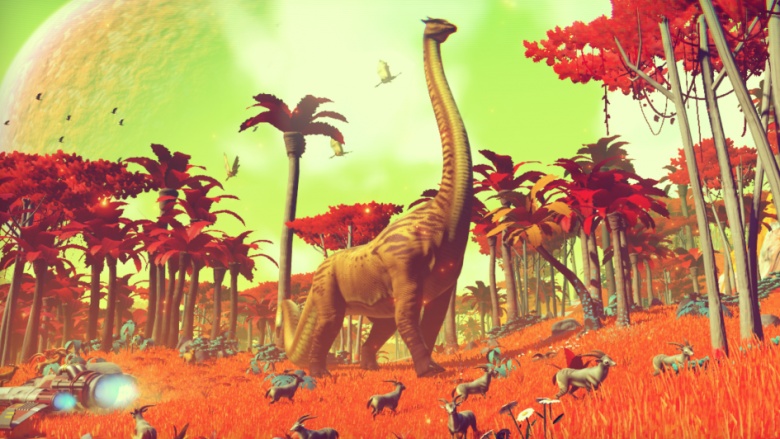 No Man's Sky promises to be the most expansive game of all time, and that's a big promise to make. While games like The Elder Scrolls V: Skyrim offer a robust area of 20 square miles to explore, and Elite: Dangerous offers an entire galaxy based on our very own Milky Way, No Man's Sky will offer an entire universe full of roughly 18 quintillion procedurally-generated planets to explore. The game, scheduled for release in June, doesn't hold players to a single storyline or campaign, and will allow space explorers to play however they'd like: mercenary ship, resource harvester, galactic trader, scientific explorer, or any other role one might imagine having in the vast expanses of space. It's gonna be a long trip to the center of the universe.
Final Fantasy XV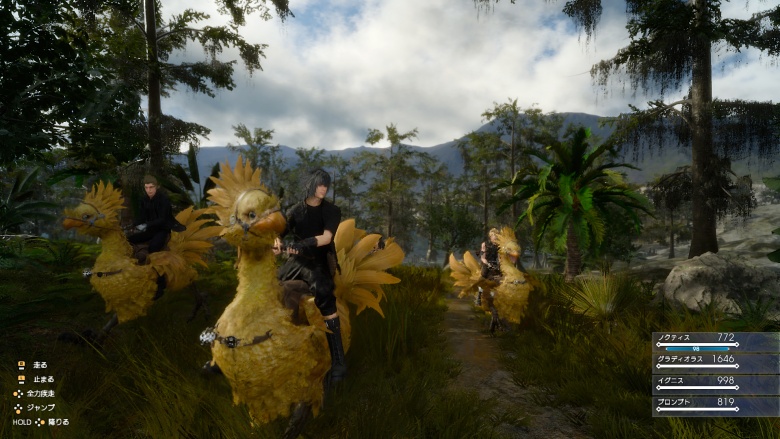 Fans of the Final Fantasy franchise are patient people. Every modern game in the series changes up its core gameplay elements, dropping players into a (oftentimes convoluted) new story, and sometimes the only thing tying all of the crazy games together are Chocobos. The fifteenth game of the main series has been in development, in one way or another, since May of 2006, and was leapfrogged by two other Final Fantasy games, which came out before this one. Regardless of game development complications, FF fans are looking forward to this new, more realistic iteration of the series, which takes place on a modern Earth-like world—because we don't have enough reality to deal with already.
Street Fighter V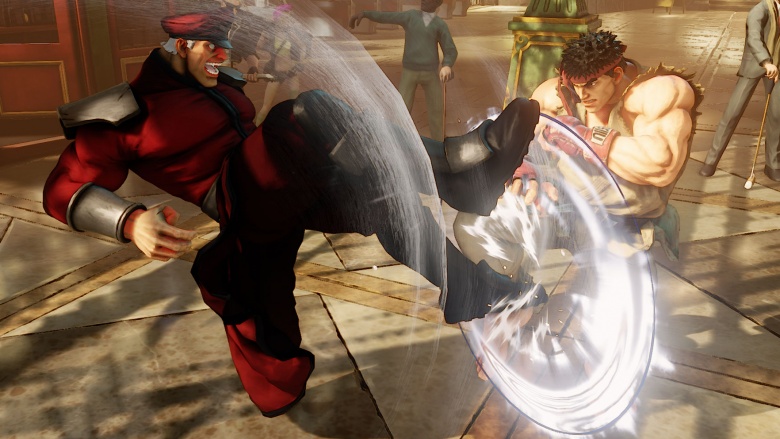 Sitting down to Street Fighter is like sinking into a warm couch made entirely of comfy nostalgia. The series has been around since 1987, but Capcom is only on their fifth full version of the game, so you know that development of the series has been satisfyingly slow and steady. There'll always be Chun-Li and Ryu, the new characters will be kinda cool (we hope), and M. Bison will be terrifying. This new game will incorporate even more special attacks and techniques to amp up the game's use of strategy and continue its ongoing campaign against button-mashing, so fans everywhere are looking forward to kicking butts, beating up cars, and gawking at Chun-Li's thighs.
Far Cry Primal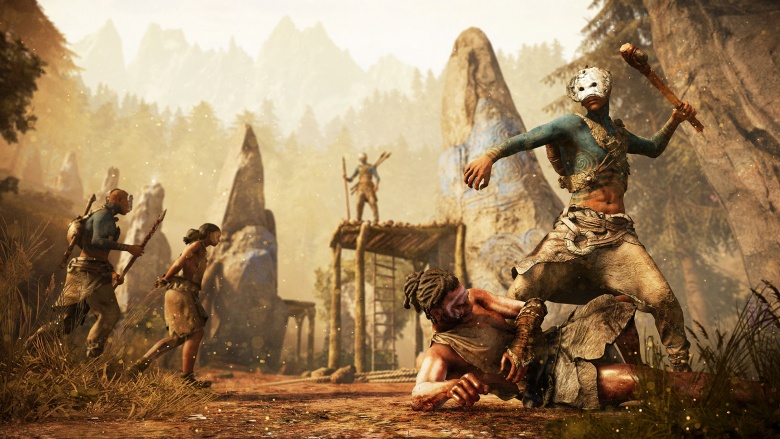 The Far Cry series had a simple start as a tropical first-person shooter, but it has evolved into some pretty smart and interesting survival fare, because it's a little scarier to be a lost on a weird island as an unwitting tourist than as a well-equipped military dude. Primal sends us into completely new territory, about 12,000 years in the past, and puts you in the role of a caveman trying to thrive in the wilderness and rise to power within his clan. There hasn't been a good caveman game in about 25 years, so if you're one of those people who enjoys both survival games and Chuck Rock, this one's for you.
The Last Guardian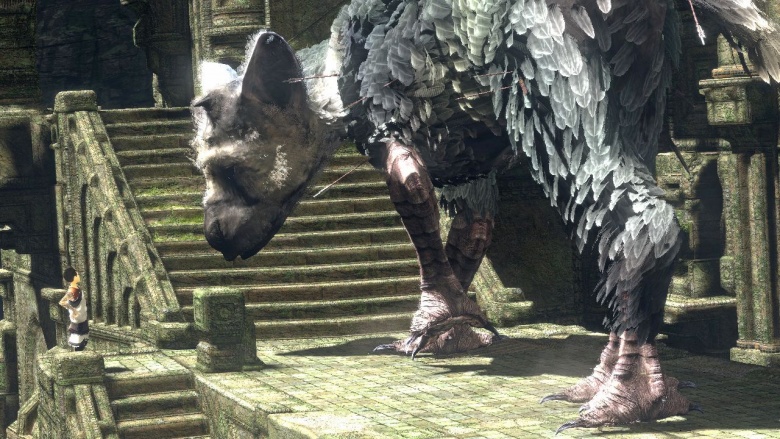 After a long period stuck in development hell, The Last Guardian (or, as it's known in Japan, Trico, The Man-Eating Eagle), is finally scheduled for release this year, nine years after its initial announcement. The Last Guardian is the story of a boy trapped in a castle who must befriend an enormous, hostile beast in an effort to battle enemies and escape confinement. Your treatment and training of Trico will determine the animal's behavior and how the game progresses, so the variety of gameplay promises to be interesting. Even gamers who might not be interested in the genre just want to see what took nine years to complete.
Cuphead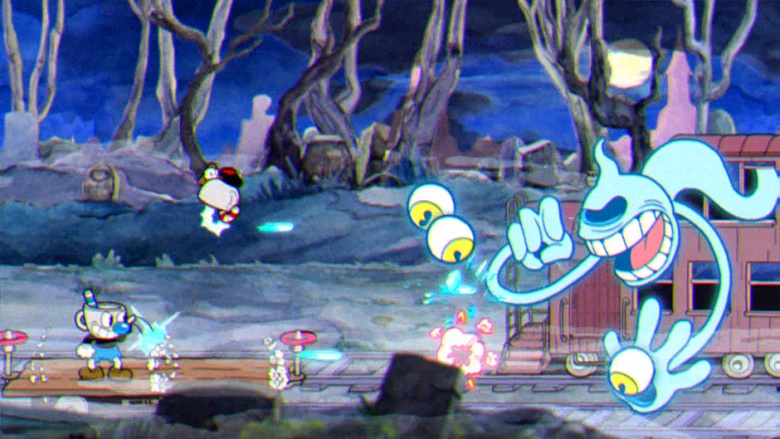 Instead of looking forward to hi-def graphics, the very unusual Cuphead looks into the past. Using some amazing animation techniques, the development team put together a traditional, retro run-and-gun adventure which looks exactly like a 1930s cartoon. The whole thing looks and sounds like it's been pulled right out of Max Fleischer's ancient notebooks, and it has fans of the dying art of traditional animation psyched. It may be a relatively simple indie game, but it takes the genre to a completely new place, and that's exciting stuff.
Star Fox Zero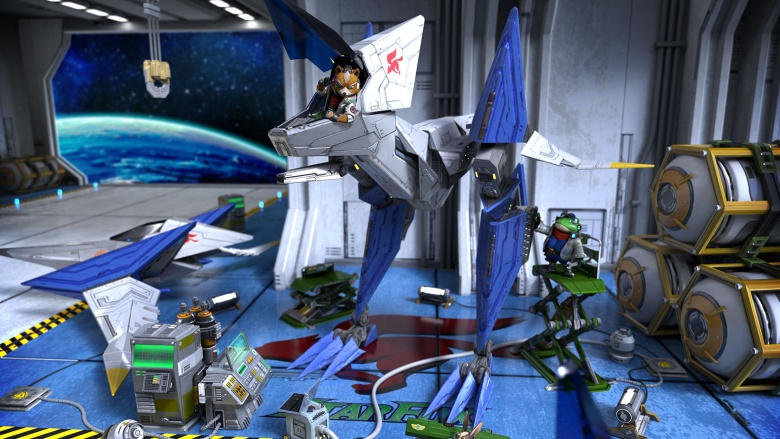 We haven't scored a truly new Star Fox game in years. Fortunately, 2016 promises to break that spell. Forget about the fact that Star Fox has more cancelled games than released ones, or that it stars a spaceship crew that looks like they're from Chuck E. Cheese, because the Star Fox series always had some of the funnest spaceship gameplay of any Nintendo series. It's a world full of barrel rolls and intense shooting, and we love it for that. Fans are hoping that Zero keeps all of the weirdness alive, along with some new space combat mechanics. We just hope Nintendo is able to deliver.
Tom Clancy's The Division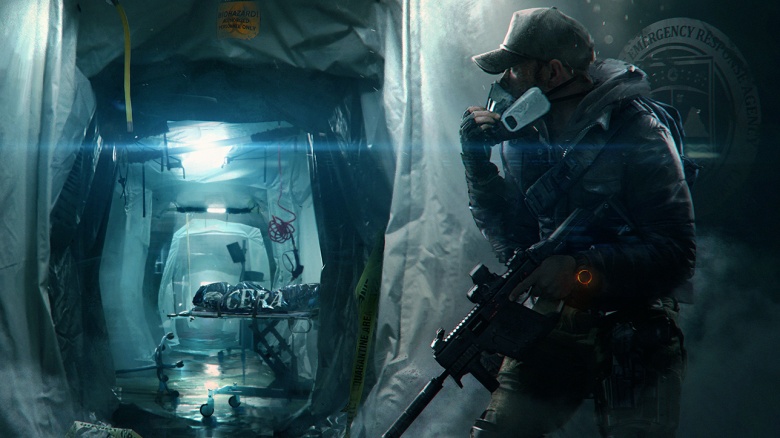 Four of the top 12 best-selling games on Amazon's January 2016 pre-order list are different versions of The Division, which is about a team of government operatives tasked with taking back Manhattan after a pandemic causes everything in the city to collapse. In development since 2013, the game promises to be exceptionally realistic, offering players a chance to explore a destructible, open world and fight different classes of enemies who are also seeking to take over the city in different, more nefarious ways. Time will tell if the campaign has been worth the wait, but Ubisoft's surprising pre-order numbers don't lie.
The Legend of Zelda (Wii U)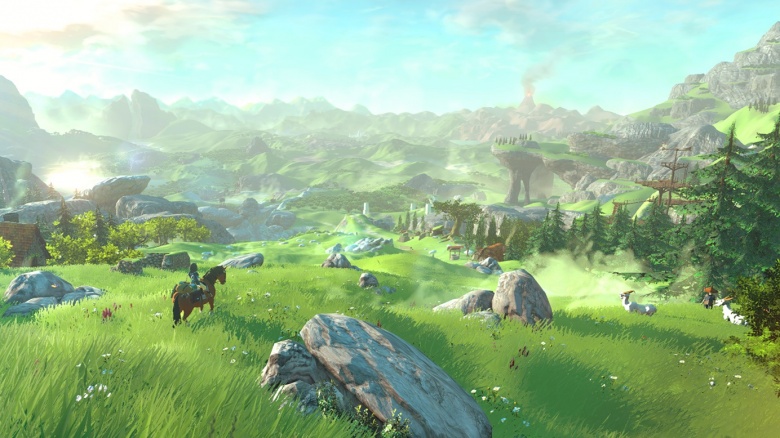 Every Nintendo system needs a killer Legend of Zelda game, but we're four years into the Wii U's lukewarm reception and we're still Link-less, other than a few HD remakes of previous games of the series. Sorry, folks, remakes and spinoffs just don't count when it comes to pure, uncut Zelda. Nintendo's unnamed Zelda game will be released sometime in 2016, after at least three years of development, but we still know almost nothing about it. Other than it being beautiful, open world, and uber fun, we're still in the dark about it. These factors, along with gamers' inherent trust of the Zelda series, has placed this title high on pre-order lists everywhere, so hopefully Nintendo will start spilling the beans pretty soon. Nintendo needs to hop on the Epona Express and hurry to deliver Link's next big adventure.