How Old Was Lisa Marie Presley When Elvis Died?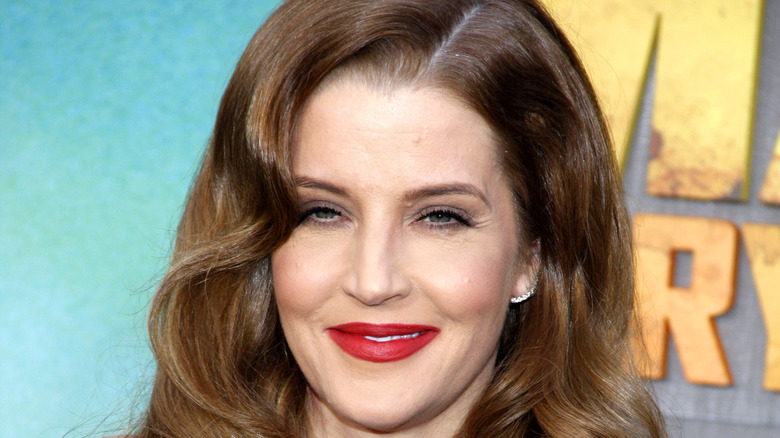 Tinseltown/Shutterstock
Elvis Presley was, in so many ways, an extraordinary man. As he started to become a worldwide sensation in the 1950s, he managed to keep a certain humility, a shyness that many wouldn't expect of such a naturally gifted performer.
 In January 1957, he appeared on "The Ed Sullivan Show." He introduced his performance of "Don't Be Cruel," one of his biggest songs to date, with the humble words (via The Ed Sullivan Show on YouTube), "We'd like to tell you that ... to all the people watching ... we really are thankful for all the success that you've let us have and everything." He seemed to both embrace and be in awe of his own fame.
Being thrust into the limelight naturally meant that Elvis essentially surrendered the chance for a normal life. He did, however, make a family of his own, marrying Priscilla Presley in 1967 (per Biography). In 1968, Lisa Marie Presley was born, but sadly, her famous father would not live to enjoy much of his daughter's successes.
Lisa Marie and Elvis Presley lived both together and apart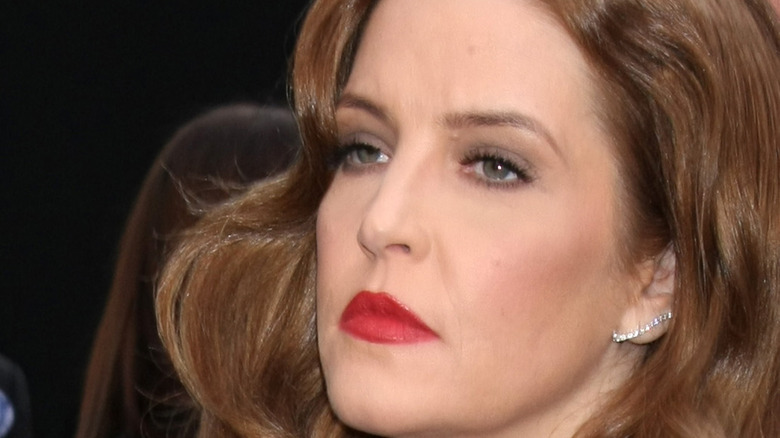 Kathy Hutchins/Shutterstock
Lisa Marie Presley, per Biography, was born in Elvis' beloved Memphis in February of 1968. According to her official website, she seemed determined to follow in her father's legendary musical footsteps from a very early age: One day, the King reportedly found his daughter happily singing away, using a hairbrush as an imaginary microphone, when she was just three years old.
Though Lisa Marie surely enjoyed some of the benefits of her father's musical brilliance, she would not live with him in Graceland for long. According to The Vintage News, Elvis' spiraling drug abuse and his preposterously demanding career contributed to their separation. Divorce papers were signed in August of 1972, and read, "unfortunate circumstances and unhappy differences have arisen between the parties by reason of which they have lived separate and apart since February 23, 1972."
Lisa Marie, Biography goes on, would live in Los Angeles with Priscilla after the separation, but also regularly returned to her hometown to spend time with her father. The happy arrangement, sadly, wouldn't last.
The details of Elvis Presley's declining health are well-documented. According to How Stuff Works, in his last years, the King's glaucoma, hypertension and pleurisy were just some of the conditions that he required medical attention for.
A King-sized loss and a King-sized inspiration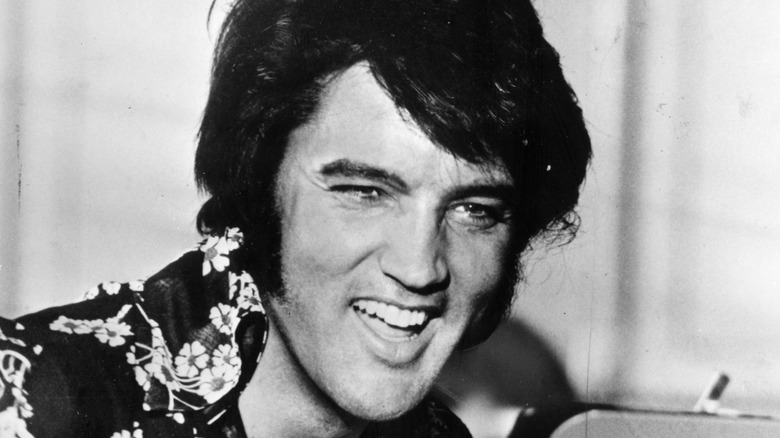 Keystone/Getty Images
PBS News Hour reports that partner Ginger Alden found him unresponsive on the floor of a Graceland bathroom on August 16, 1977. It seems he died of a heart attack while answering the call of nature. In a heart-wrenching twist, Lisa Marie, who was only nine at the time of her father's death, seems to have been at Graceland at the time. According to Smooth Radio, Lisa Marie stated that he had lovingly kissed her and bade her goodnight: "It was 4am I was supposed to be asleep, actually. He found me." The next time she saw him, he was dead on the bathroom floor. Smooth Radio goes on to state that the shocked girl dashed to telephone Linda Thompson, a former lover of Elvis,' and yelled, "My daddy's dead! He's smothered in the carpet!"
Despite this harrowing experience and the fact that Lisa Marie was just 9 years old when Elvis died, she has gone on to enjoy a musical career that the King himself would be proud of. Her albums "To Whom It May Concern" and "Now What," which were released in 2003 and 2005 respectively, both hit the top 10 in Billboard's Top 200 (per her official website).
On May 14, 2022, Lisa Marie posted on Instagram that she was spellbound by Baz Luhrmann's "Elvis." She wrote, "... let me tell you that it is nothing short of spectacular. Absolutely exquisite. Austin Butler channeled and embodied my father's heart and soul beautifully."