The Craziest Performances In Pop And Rock History (NSFW)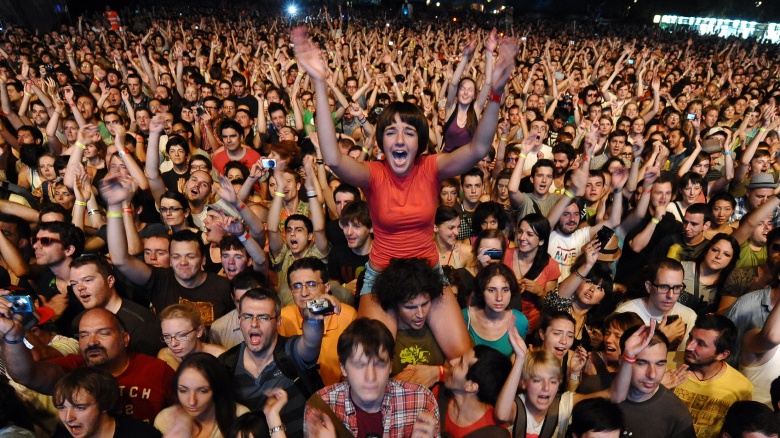 Getty Images
A lot of things can go weird when you have thousands of eyes on you and you're expected to flawlessly sing a song. Whether a performer intends on outraging an audience, or they just do it by accident, on-stage debacles and debauchery are the legends that are passed down through the pantheon of rock. Sometimes, they're worn as badges of honor, and other times, as stickers of shame. Here are a few especially memorable performances that people will probably never stop talking about. Be warned, NSFW content ahead!
Ashlee Simpson's SNL debacle
Back in 2004, before Saturday Night Live became the unwaveringly awful festival of cringe that it is today, Ashlee Simpson performed as a musical guest. Things went swimmingly until her second song, when someone backstage played the wrong vocal track, and it was revealed that she was lip syncing her performances. Simpson engaged in an impromptu hoedown before leaving the stage, and her musical career went into a brief freefall. While the singer had legitimate medical reasons for not performing live, the SNL fakeout is pretty much all anyone remembers about her today.
Justin Timberlake and Janet Jackson: Super Bowl XXXVIII
Because the Super Bowl has absolutely no concept of who actually watches the Super Bowl, Janet Jackson and Justin Timberlake performed during halftime in 2004. During the conclusion of their duet, Timberlake fired a shot across Jackson's bow, so to speak, and tore open part of her costume, which exposed most of her breast, and the world went into an uproar. FCC fines were increased, a five-second delay was added to all live broadcasts, the video clip inspired the birth of YouTube, and America looked really prude by the standards of the rest of the world. Seriously, have you seen French bus stop ads?
GG Allin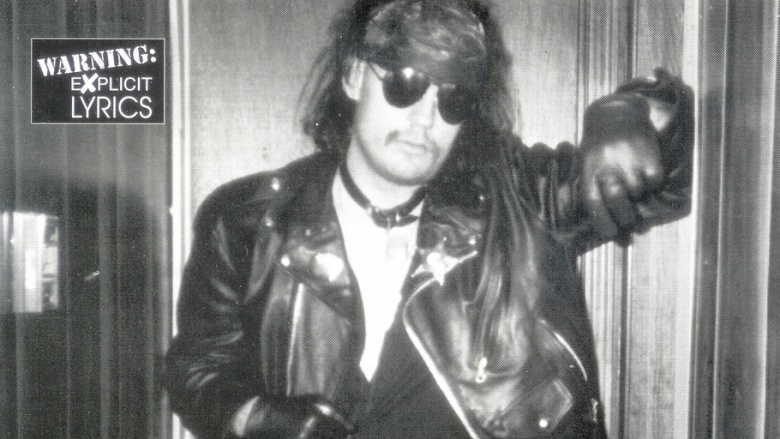 It's impossible to pinpoint a single performance in which GG Allin outdid himself, as the average Allin show involved self-mutilation, on-stage defecation, and injuring the audience, but his final show in 1993 probably topped them all. Performing at a decommissioned gas station in New York City, Allin only made it through his first song before the power was turned off, prompting Allin to take the show to the streets, still nude and covered in filth. He subsequently overdosed at a friend's apartment during the show's continuing party, while unwitting fans continued to take pictures with his corpse. For Allin, the performance only stopped after he was dead, and even today, fans desecrate his grave in respect.
Miley Cyrus at the 2013 VMAs
The year 2013 marked the beginning of Miley Cyrus' descent into her gross infantilism fetish, starting with her VMA performance with Robin Thicke. Cyrus went into the performance wanting to make history, and to some degree, she succeeded, though it certainly wasn't for her musical ability. Appearing in a weird teddy bear costume, and then a flesh-colored bikini and a foam finger, Cyrus took the stage and simulated sex acts and mimed body parts, disturbing and nauseating anyone who saw the spectacle. Who knew that she would actually dress up as a "sexy baby" by 2015?
The Plasmatics on Musikladen
In 1981, the punk scene was in full-on rebellion mode, and punk performers were all desperately trying to outdo one another with on-stage destruction. On a German show called Musikladen, the Plasmatics took the stage and destroyed it over the course of a few songs, with the legendary Wendy O. Williams changing bizarre costumes three times. One of her costumes was mostly made of shaving cream, and another was a leopard bodysuit that didn't really reach beyond Williams' waist. The show also involved cutting a guitar in half with a chainsaw and destroying a taxi on stage with a sledgehammer and explosives. There was probably music too, but who was paying attention?
Jack Russell's Great White at The Station
Great White's 2003 performance in Rhode Island called for pyrotechnics, even though the venue, The Station, was small enough to only hold about 400 people. Errant sparks lit the building's acoustic foam, which rapidly spread the fire through the highly flammable material. While the band escaped through the back door, the rest of the audience headed for the bottleneck of the front doors, and 100 people didn't make it out alive, in part because the club's bouncer refused to let people out through the "band exit." Great White toured until 2005 in order to compensate the families of the victims, only stopping when singer Jack Russel entered rehab for addiction.
U2 at Valle Hovin Stadion
Getty Images
By 1997, U2 had become known for their extravagant and expensive stage shows, just as much as they were known for Bono's constant, hypocritical complaining about the world's extravagance. At Valle Hovin Stadion in Oslo, the band was supposed to begin their show by emerging from an enormous, lemon-shaped object, but somehow, the lemon's doors got stuck, trapping the band inside. The only thing dumber than emerging from a giant lemon is getting stuck in one, Bono.
Rammstein: Family Values Tour
Sharing billing with Limp Bizkit is never a good way to live your life. Rammstein was arrested twice in 1998 for their performances during the ironically-named Family Values Tour. First, two band members were arrested in Massachusetts for simulating a fully-clothed sexual act on stage, which was in violation of local profanity laws. Because one arrest wasn't enough, the band came on stage completely naked on the following Halloween, prompting another night in jail. No word on how the Red Hot Chili Peppers managed to avoid jail time for their sock-based shenanigans.
Lana Del Rey's SNL debacle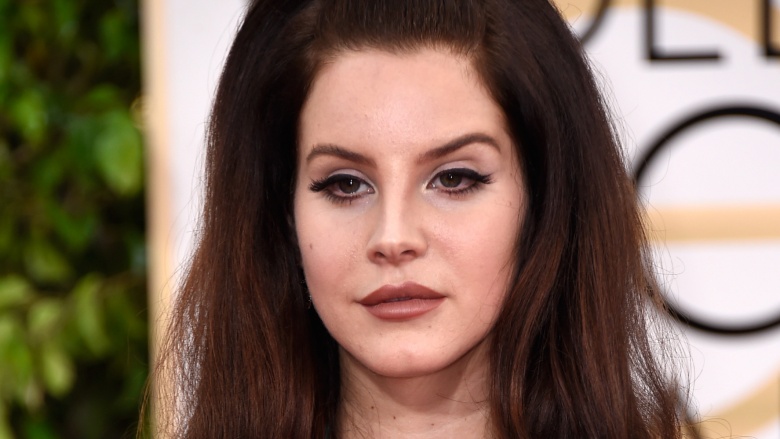 Getty Images
It's not too often that a single performance is bad enough to destroy an entire tour, but Lana Del Rey's 2012 appearance on SNL did it. Del Rey was thrust into the spotlight before her first album had come out, making many question exactly how she got onto SNL, which was usually reserved for established musicians. When she could barely fumble through her performance, her management hit the brakes and decided to give her time to grow into the role they'd manufactured for her. Eventually, she began touring and releasing albums again, but only after the smoke had cleared.