How Are The FIFA World Cup Host Sites Selected?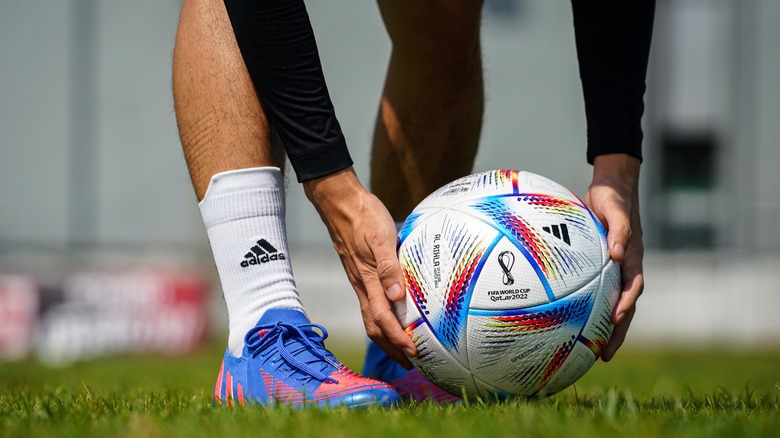 Nattawit Khomsanit/Shutterstock
Canadian, American, and Mexican soccer fans were thrilled when FIFA chose North America to host the 2026 World Cup, according to Yahoo Sports. It takes quite a while to coordinate such a big event, and FIFA started planning for the event in 2016, giving them an entire decade to configure the games. Some major contenders, like Los Angeles, started preparing back in 2018 (via The Hollywood Reporter). So how does FIFA decide which cities are the best picks for the international soccer games?
There are so many cities that would absolutely love to host the FIFA World Cup, per NBC Sports. Any eligible city can create a pitch to outline why it should be chosen. But before it makes a pitch, according to FIFA, the city has to be prepared and able to host an influx of players, media, and viewers. The guidelines state that the city has to have a soccer stadium that can hold at least 80,000 people.
The city needs a big stadium and lots of hotels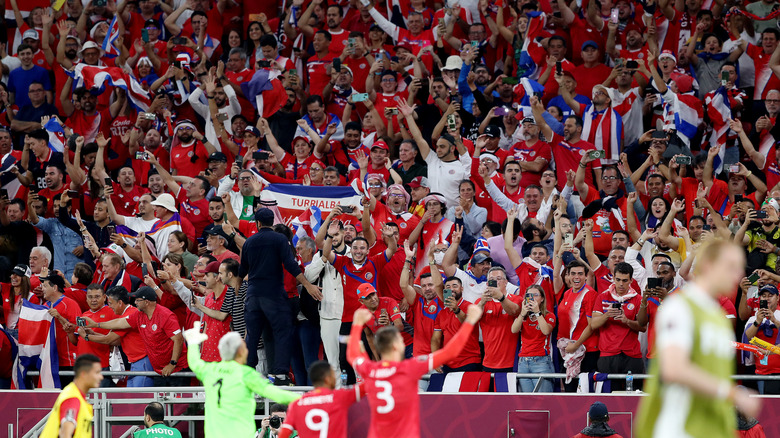 Mohamed Farag/Getty Images
Next, according to FIFA, city officials have to make sure there are at least 72 options for training sites for the teams (although only 48 will actually be used.) The city has to select at least 72 hotel options to host the players, with additional options for the referees. Then, the city has to be sure it can accommodate the thousands of people who will flock to the games by ensuring they have a big enough public transit system. FIFA also insists on tax waivers, sustainable event management plans, and compliance with work permits and visas. Per AP News, not every city decided to stick with their bid — at least three cities dropped out of their own accord, citing FIFA's high costs.
If a city meets the strict guidelines FIFA has set up, it can then enter the bidding. According to NBC Sports, FIFA will choose between 16 to 19 spots for the teams to play. 
Who decides the host cities?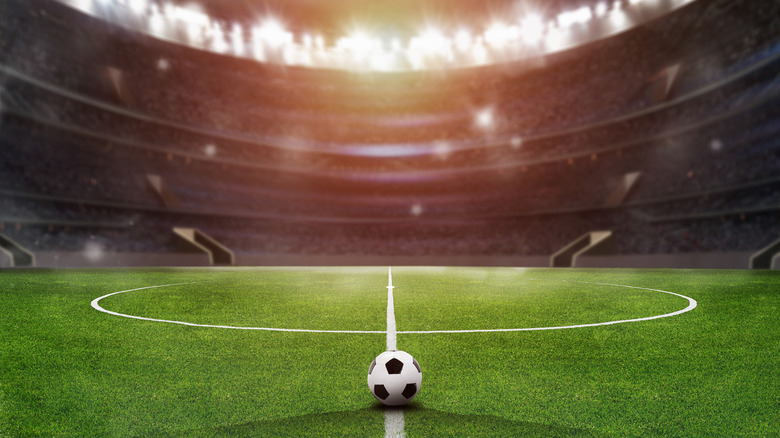 Igor Link/Shutterstock
According to AP News, the potential American FIFA host cities include Houston, Pasadena, Cincinnati, Arlington, Miami Gardens, Nashville, Kansas City, and Philadelphia. Whichever of these sites is selected will host some of the 60 games that will happen after the quarterfinals. Per Yahoo Sports, ten games each will be played in Canada and Mexico (and possibly more).
But in the end, no matter how good a city's pitch is, FIFA is ultimately the decider of where the matches will be held, and FIFA shareholders and U.S. Soccer Federation officials can weigh in with their thoughts. Then, Colin Smith, the FIFA ​​Chief Tournaments and Events Officer, and a team of FIFA employees will make the final call. On June 16, 2022, the results will be announced — and after a decade of planning and waiting, we'll finally know where the 2026 FIFA World Cup will be hosted.