Larry Jeffrey's 1966 Disappearance Has Never Been Solved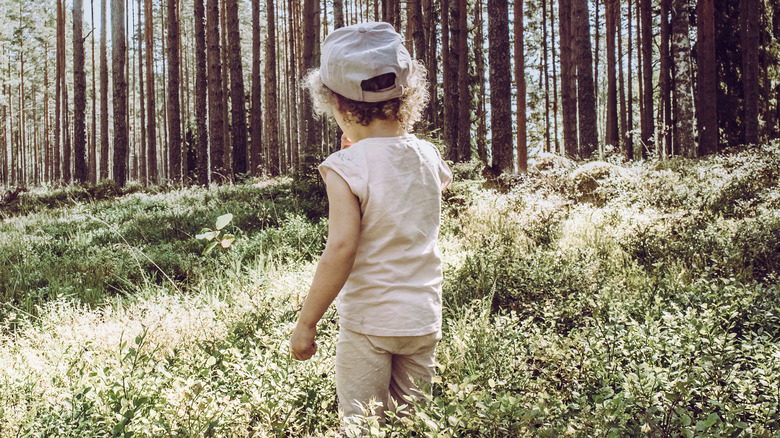 FotoHelin/Shutterstock
Established in 1908, the Humboldt-Toiyabe National Forest near Sparks, Nevada, just outside Reno, is the largest national forest in the lower 48 states at more than 6 million acres spread across portions of Nevada and eastern California, according to the USDA Forest Service. Crowning the Humboldt-Toiyabe National Forest is Mount Charleston, at a height of nearly 12,000 feet, as the Forest Service goes on to explain.
In May of 1966, 6-year-old Larry Jeffrey was in Humboldt-Toiyabe National Forest near Mount Charleston with his family when the youngster disappeared while he was playing with siblings, based on a report at the time from the Desert Sun. Once Jeffrey's parents reported him missing, teams of up to 1,000 men searched the Humboldt-Toiyabe National Forest for 16 days, as KLAS-TV also notes. Despite that intensive manhunt in an area where temperatures sometimes top 100 degrees and late spring snow is common, Larry Jeffrey was never found.
Jeffrey could have been taken by an animal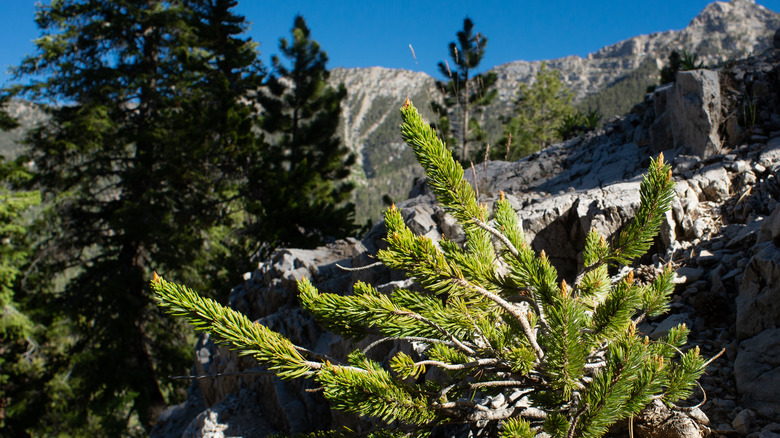 Dominic Gentilcore PhD/Shutterstock
Missing persons cases in National Parks and National Forests are not rare. As recently as 2017, there were nearly 600 hundred search-and-rescue missions in the Lake Mead National Recreation Area in Nevada. That number at Lake Mead is followed by Grand Canyon National Park, at nearly 300 search-and-rescue missions that same year, based on data from National Parks Traveler, although firm data on just how many people go missing in National Parks and Forests is hard to come by, as the New York Post explains.
Some missing persons cases in national parks go unresolved, as they sometimes do when people disappear under any other circumstance, with nearly 30 cold missing persons cases in national parks dating back to the 1950s, as Insider explains. When Larry Jeffrey disappeared, three plausible explanations were abduction, an attack from a predator, or an accident in the rugged terrain at Humboldt-Toiyabe. Authorities explored every lead.
Jeffrey was in an area without roads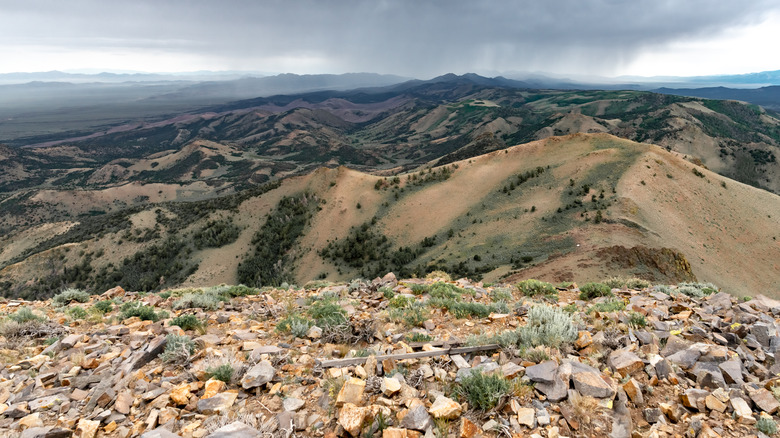 Dominic Gentilcore PhD/Shutterstock
Larry Jeffrey, who was hard of hearing, went missing at the end of May, and as late as June 7 there were still 100 highly-trained men scouring the area for signs of the boy, to no avail, as the Desert Sun reported at the time. To add to the mystery, there are really no large predators in the Humboldt-Toiyabe National Forest. Around that same time, the search-and-rescue mission was called off.
The Jeffrey family was also in a particularly remote area of the forest, without road access, when Larry went missing. That ruled out abduction, according to retired Sheriff Larry Lamb, who worked the case, speaking with KLAS-TV in 2012. "We walked shoulder to shoulder but couldn't find him," said the sheriff. It was as if Larry Jeffrey of Henderson, Nevada, had simply "walked into oblivion," Lamb said. It's not uncommon for missing persons and especially children to show up, alive or dead, long distances from where they disappeared, according to KLAS-TV. The search for Larry Jeffrey lasted more than two weeks.