Most Overvalued Players Ever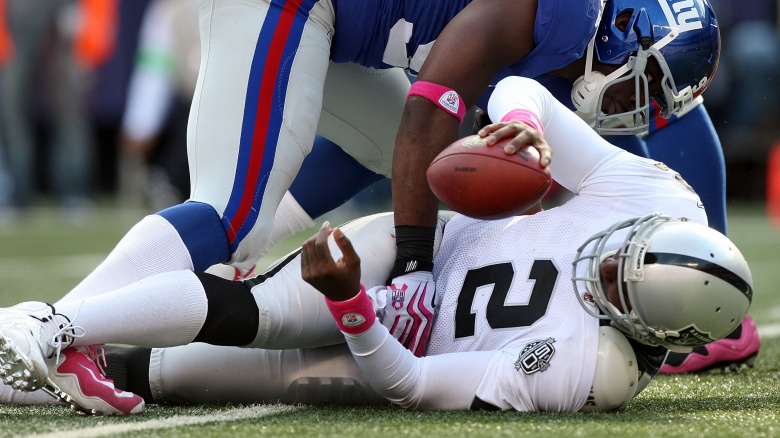 Getty Images
When free agency comes along, you know what happens: players get cartoon dollar signs in their eyes, and management is all too happy to start tossing greenbacks at them like rice at a wedding. This is all fine of course—evaluating talent is what the general manager is paid to do, after all. Unfortunately, history has proven that even in the big leagues, many GMs aren't any smarter than that guy in your fantasy football league who always picks a kicker in the first round, which is how this group of bozos ended up becoming the most overvalued players ever. Thanks for nothing, front office!
Alex Rodriguez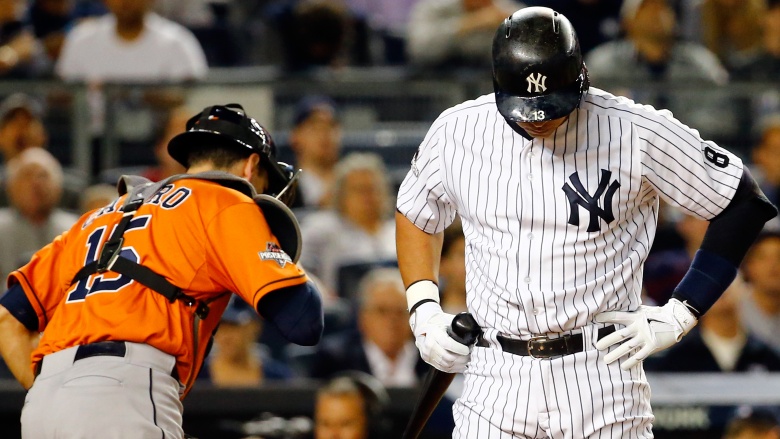 Getty Images
The New York Yankees have a long and proud tradition of chucking reams of money directly into human landfills like Kei Igawa and Carl Pavano. But nothing tops their decision to throw an ungodly $275 million at the puffed up bobblehead that is Alex Rodriguez. Yes, A-Rod was once the best player in all of baseball. Unfortunately, those days were already in the past when the Yankees decided it was a good idea to sign him for another 10 years. A-Rod spent an entire season on the banned list thanks to steroids, while New York has spent just about every waking moment since trying to get out of their contract with him in any way possible. Great job, guys!
JaMarcus Russell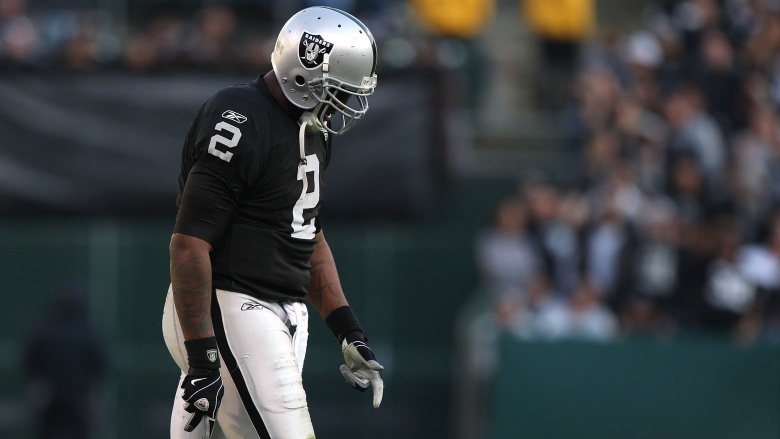 Getty Images
How overvalued was former number one overall draft pick JaMarcus Russell? So overvalued that the NFL ended up changing league rules to ensure nobody else makes a mistake quite as big as the tens of millions of dollars the Oakland Raiders basically set on fire. The Raiders signed Russell to a six-year deal worth $61 million, with $32 million of that guaranteed. He ended up playing just three seasons, compiling an embarrassing 7-18 record before eating himself out of the league. The "JaMarcus Russell Rule" has since established a salary cap for draft picks, but it far too late to save the dignity of anyone involved in this fiasco.
Gilbert Arenas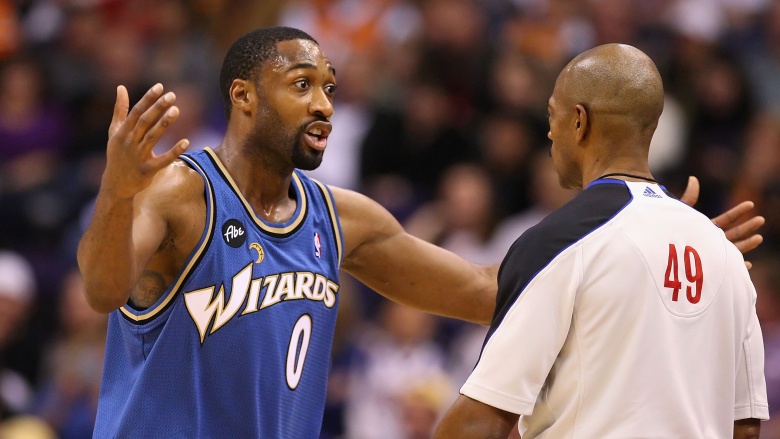 Getty Images
The Washington Wizards probably thought they had a good thing going when they decided to sign star player Gilbert Arenas to a whopping six-year, $111 million contract. After all, he was the face of the franchise. Well, the franchise had egg on its face when Arenas pocketed the money and immediately devolved into an injury-prone psycho. Arenas managed to play in 53 games for Washington after signing his contract, until earning a 50-game suspension for bringing guns into the Wizards locker room. Afterwards, he went to play professional basketball in China, where they presumably valued his contributions at an appropriate level, i.e. very little.
Alexei Yashin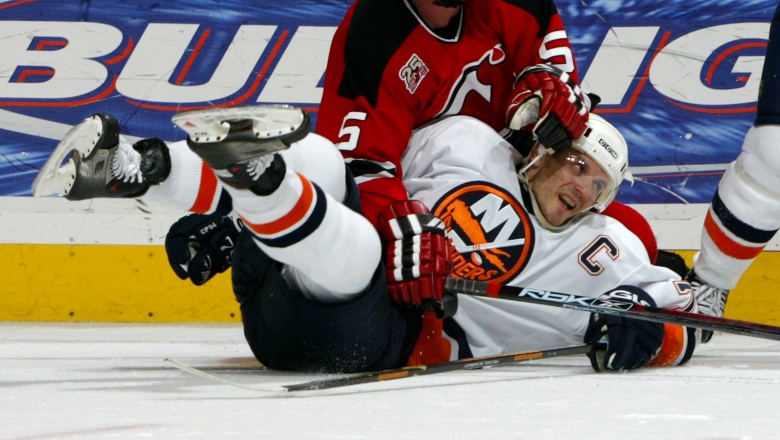 Getty Images
The New York Islanders was once a glorious, proud franchise. That was a long time ago. What was the turning point of their long slide to becoming a punchline? The gross overvaluing of Russian "star" Alexei Yashin. After trading for Yashin in 2001, Islanders GM Mike Milbury, whose previous claim to fame was beating a fan with his own shoe during a brawl at Madison Square Garden, cemented his legacy by signing Yashin to a near-preposterous 10-year-long, $87 million contract. Turns out the contract effectively made Yashin unable to be traded, and it severely crippled New York's ability to sign anyone else, which meant Yashin had to be really great for the team to do anything with the money they spent. Instead, he promptly began a precipitous decline. By 2007, he was so awful that the Islanders bought out the rest of his contract, literally paying him not to play for the team anymore.
Barry Zito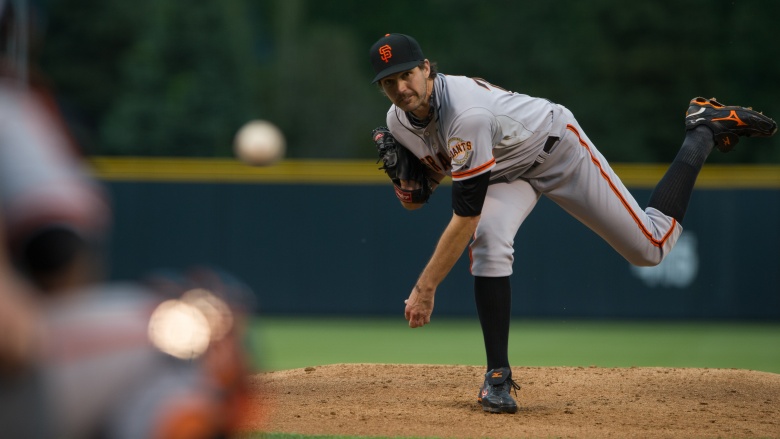 Getty Images
How could professional talent evaluators actually think Barry Zito was worth a seven-year, $126 million contract? An overrated finesse pitcher who won the Cy Young Award as a gift because partisan voters wanted to punish Pedro Martinez, Zito moved across the bay from Oakland to San Francisco and into the nominally easier National League in 2007. Since the move, he managed just one good season for the team, going 63-80 overall. Looks like nine figures doesn't quite buy what it used to.
Albert Haynesworth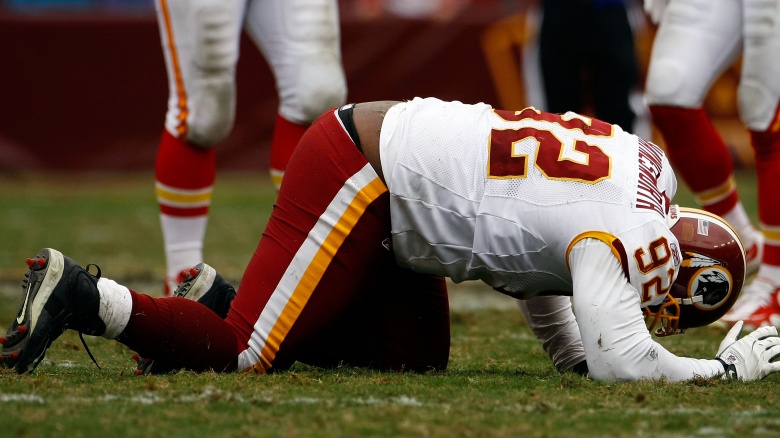 Getty Images
Speaking of nine figure contracts, at least Barry Zito actually tried. The same can't be said for Albert Haynesworth. Widely considered the worst free agent signing in NFL history, Haynesworth was inked to a seven-year, $100 million contract by the Washington Redskins in 2009. They believed he could be a disruptive force on the defensive side of the ball. He was disruptive, alright, but only in the locker room, not on the field. Haynesworth refused to participate in practice drills, was woefully out of shape, publicly criticized his coaches, and basically gave a grand total of zero craps about anything. He played for only one season, and not even all of that, as he was suspended by the team before the end of the year.
Rick DiPietro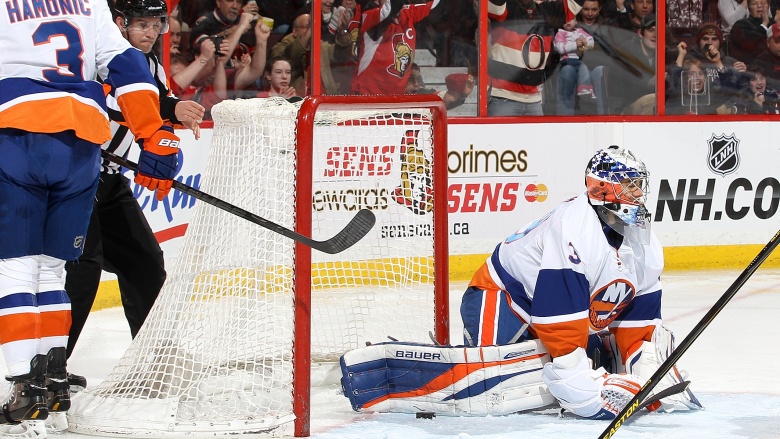 Getty Images
A decade ago, Rick DiPietro looked like he might be the future of goaltending in the NHL. The New York Islanders certainly thought so. Having learned nothing from the Alexei Yashin debacle, the Islanders rewarded DiPietro for having two good seasons by signing to him a truly absurd 15-year, $67.5 million contract. In turn, he rewarded them with another two good years. After the second year, he was injured and never really recovered. Eventually, the Islanders had to buy out his contract too, just like they did with Yashin. Yeah, there was some bad luck involved, but when you sign a player to a 15-year deal, you're pretty much making your own bad luck.
Mike Hampton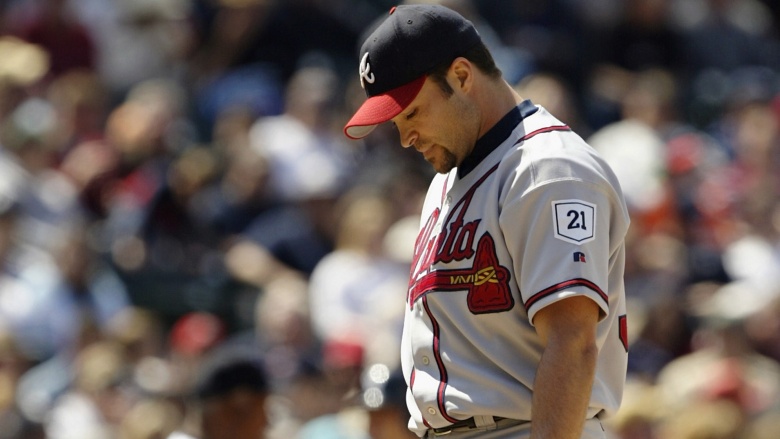 Getty Images
How badly did the Colorado Rockies overvalue pitcher Mike Hampton? Back in 2000, they signed Hampton to what was at the time the largest contract in the history of American sports: eight years for $121 million. On his way out of New York, Hampton endeared himself to Mets fans by claiming it was the quality of the Denver school system rather than the truckload of money that enticed him to change teams. Still, Mets fans had the last laugh when Hampton crapped the bed, going 21-28 with an ERA close to 6 in his first two seasons. That was enough for the Rockies, who traded him away to the Braves with six years left on his deal, eating part of his contract in the process. You're supposed to make the opposing team strikeout, Mike, not your own.
Jon Koncak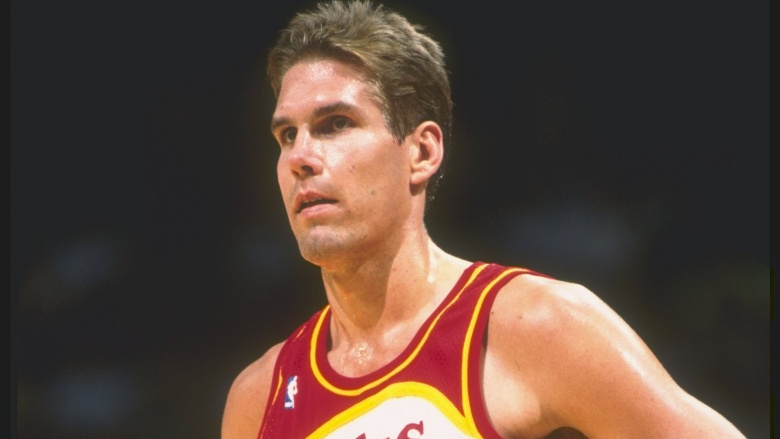 Getty Images
There has probably never been and never will be another player as inexplicably overvalued as former Atlanta Hanks center Jon Koncak. In 1989, Koncak signed a six-year, $13 million deal. That doesn't sound like much these days, but consider that the $2.2 million Koncak scored in his first year of the deal was nearly equal to the amount made by NBA superstars Michael Jordan ($2.5 million) and Larry Bird ($2.7 million) that season. And what amazing skills did Koncak display to earn that large sum of cash? Over the course of his career, he averaged 4.5 points and 4.9 rebounds per game—definitely nowhere near Bird or Jordan's levels. Nobody knew what Hawks were thinking, but at least it earned Koncak a fantastic nickname: Jon Contract.