Where Is The Tindler Swindler Victim Pernilla Sjoholm Today?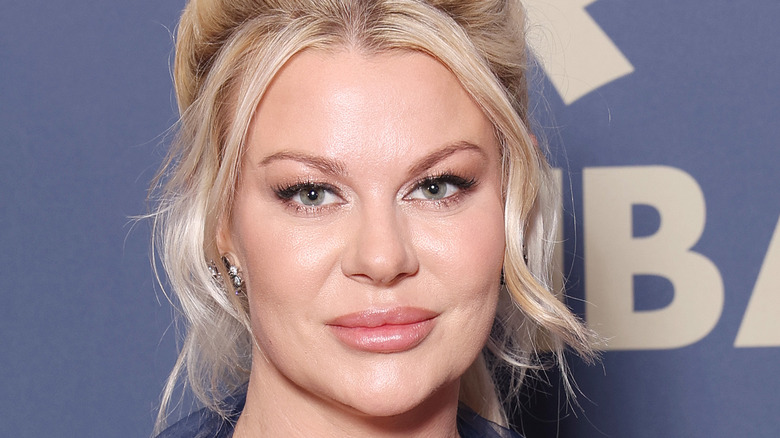 Daniele Venturelli/Getty Images
Online scams involving so-called Nigerian princes or promises of fabulous prizes are a tale as old as the internet. However, the Netflix documentary "The Tinder Swindler" highlighted just how sophisticated and outrageous some cyber frauds have become in their pursuit of their next big score.
In "The Tinder Swindler," an Israeli man named Shimon Hayut managed to convince multiple women that he was a diamond heir by the name of Simon Leviev. By creating an elaborate Ponzi-like scheme, he used money taken from one victim to create the illusion of wealth for the second. He would then pretend to be in danger — like using fake photos where his "bodyguard" was injured or even hiring people to mock target a building — and ask his victims for money to ensure his safety.
Pernilla Sjoholm was one of his victims, and according to Lad Bible, lost out on around $45,000 due to his outrageous lies. However, since the documentary aired, she has taken multiple steps to rebuild her life — especially in light of her newfound fame.
Sjoholm's steps in the immediate aftermath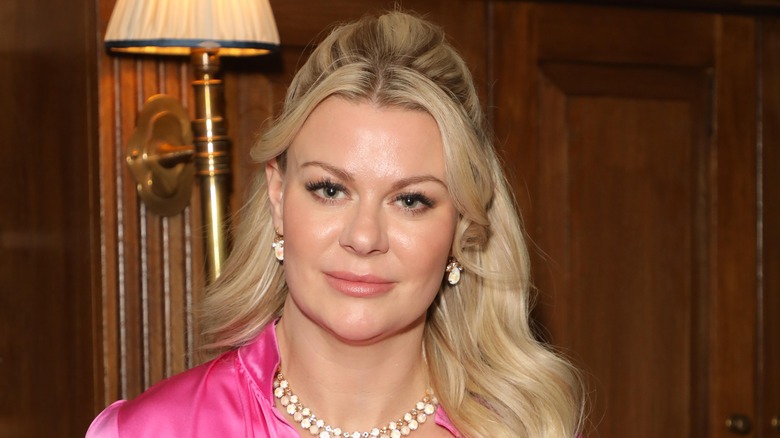 David M. Benett/Getty Images
One of the first things that Sjoholm did following the release of "The Tinder Swindler" was create a GoFundMe page with two of Leviev's other victims, Cecilie Fjellhøy and Ayleen Charlotte. The fundraiser had reached around $225,000 before it ended. 
In the appeal, the three women were humble in their request for money.
"We realize there are a thousand other worthy causes to donate to, and remain forever grateful if you choose to donate to this one. All we want are our lives back," they wrote.
Sjoholm has also been looking into legal recourse against the bank that allowed her massive transfers. According to Page Six, she sued financial institution ING for allowing her to send such large payments to Leviev, despite the fact that he was reportedly on at least one fraud watch list. Lax security policies don't seem like a new issue for the bank — ING had previously been fined in 2018 for not doing enough to combat money laundering. Unfortunately, a judge recently ruled against Sjoholm, though she has plans to argue her case in front of a different judge in the near future.
Being swindled may have given Sjoholm a new career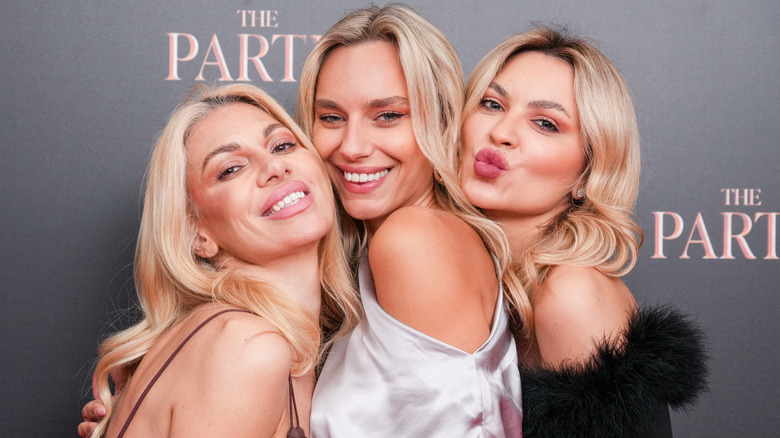 Pierre Suu/Getty Images
Since "The Tinder Swindler" premiere, Sjoholm's social media following has exploded — and it appears that she has been able to take advantage of her newfound fame. At the time of publication, Sjoholm has around 306,000 followers on Instagram, putting her in the top 5% of Instagram users by popularity.
As seen from her social media channels, she has an agent from United Talents and has been a speaker at multiple events, including as one of the keynote speakers at the Login 2022 Litexpo event in early June. She was also a nominee for the World Influencers and Bloggers Awards from the eponymous association.
It also seems as if she has dipped her toe into the influencer pool, and has partnered with brands like beauty cult favorite Ole Hendriksen. According to Forbes, Sjoholm should be able to demand around $5,000 per photo on Instagram, if not multiple times more.
In terms of her personal life, Sjoholm recently stated on Extra TV that she has since found love and recently moved in with her boyfriend. She made sure to note that she did not meet him on Tinder.
"I'm not on any dating apps," she confessed in the interview.
Sjoholm has also opted for a change of scenery following her ordeal. In April, Sjoholm revealed she had moved from her native Sweden to Marbella, Spain.