A George Harrison Song Reunited The Surviving Beatles Months After John Lennon's Murder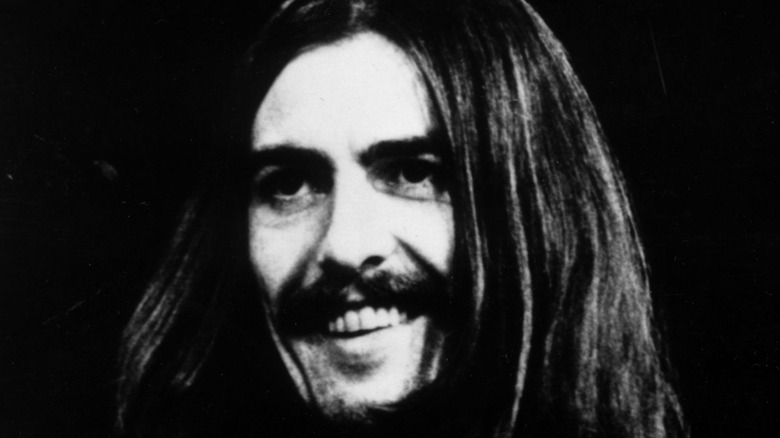 Keystone/Getty Images
2022 marks 42 years since John Lennon was shot and killed near his apartment in New York City when he was only 40 years old. At that point, The Beatles had been broken up for 10 years. Each had been pursuing solo careers and did not have much to do with each other. Lennon and former Beatle Paul McCartney had even dissed each other in some song lyrics. Despite holding contempt for each other toward the end of their time in the band, former Beatle George Harrison actually worked on some music with Lennon, including on the song "How Do You Sleep," which had lyrics directed at McCartney (via Cheatsheet).
Though McCartney explained to NBC News that he and Lennon were back on speaking terms, similar to how their relationship was when they were younger, it was a Harrison song that got the remaining three Beatles back together after Lennon's murder in December of 1980.
George Harrison recorded All Those Years Ago in 1981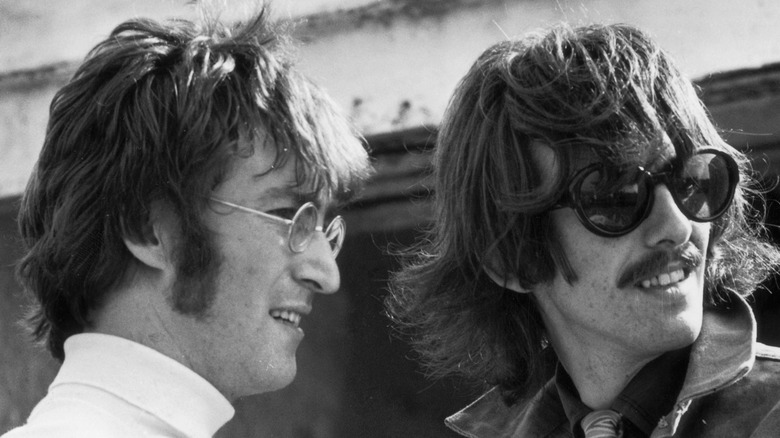 Keystone Features/Getty Images
Central Park held a memorial for John Lennon (posted on YouTube) with thousands in attendance singing Lennon's song "Give Peace a Chance." Six months later, George Harrison brought back a song that had been in he works just a month before Lennon's murder, titled "All Those Years Ago." He changed some of the lyrics to fit his feelings about Lennon both as a person and about how he died. Lyrics such as "And you were the one they backed up to the wall" refer to the misunderstandings that the general public occasionally had toward Lennon, stating that some believed Lennon to be a "weirdo." 
According to Express, years after releasing "All Those Years Ago," Harrison explained that he had not seen Lennon for around two years prior to his death, but knew that he was always "on the other end of the telephone" if he did want to speak to him. "That's the difference," Harrison said.
Paul McCartney and Ringo Starr still occasionally perform together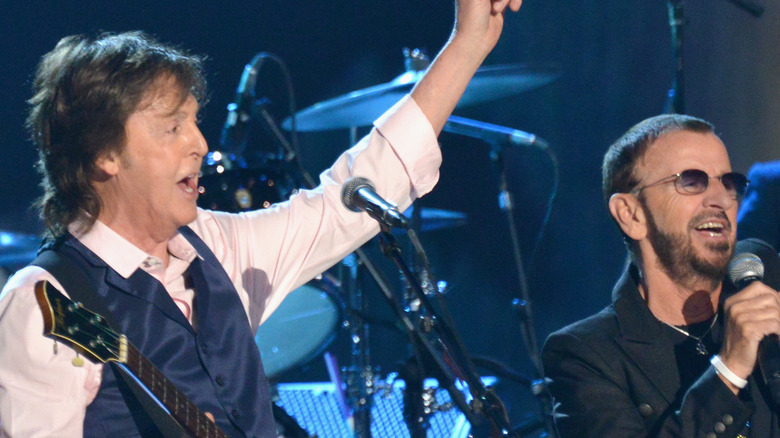 Larry Busacca/Getty Images
George Harrison originally worked on "All those Years Ago" with former Beatle Ringo Starr in November of 1980. He kept Starr's drums when he revisited the song after John Lennon's death. Harrison then tapped the third remaining Beatle Paul McCartney for backing vocals on the track. McCartney's wife Linda and Denny Laine, guitar player for his band Wings, recorded on the song as well (via Ultimate Classic Rock). McCartney wrote his own tribute to Lennon with the song "Here Today" in 1982.
This was not the last time that the remaining members of The Beatles all appeared on a song together. In 1994 and 1995, McCartney, Harrison, and Starr recorded "Free As a Bird" and "Real Love" for the Anthology albums (per The Fest). Harrison passed away from cancer at the age of 58 in 2001. McCartney and Starr still occasionally make appearances together, including to accept an award at the Grammy Awards in 2014 and a night on McCartney's tour in 2019 as a special surprise.