The Unexpected Way Lucille Ball Made Money Before Her Comedy Career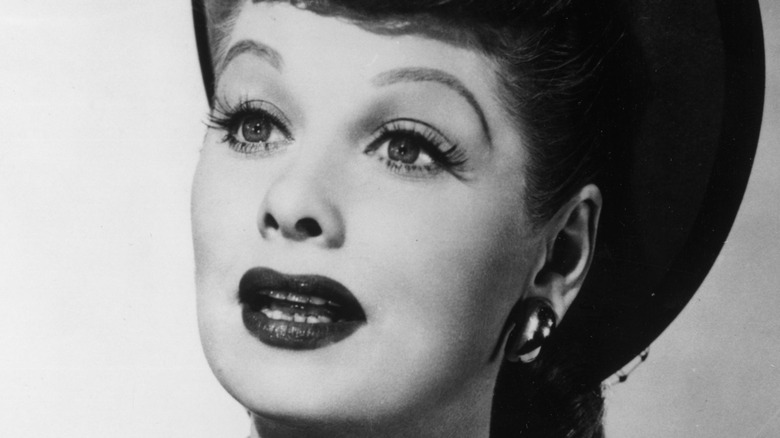 Hulton Archive/Getty Images
Lucille Ball is remembered as a comedy legend and a Hollywood barrier-breaker. She headlined her own sitcom, "I Love Lucy," which co-starred her real-life husband, band leader Desi Arnaz. While she became a household name — as well as a major figure behind the scenes — she was by no means an overnight success.
Lucille Ball hailed from Jamestown, New York, and was born on August 6, 1911. Television, the medium through which she would become most famous, hadn't been invented yet. Her father was an electrician and moved the family to Montana for work, and not long after that, they moved to Michigan. Tragically, her father died after a bout with Typhoid fever when she was just 3 years old, per Biography.
After her father's death, Ball's mother Desiree moved the family back to Jamestown, where she got a job in a factory and remarried. Lucille stayed with relatives while her mother and step-father moved to Detroit for work.
Lucy tries to get into showbusines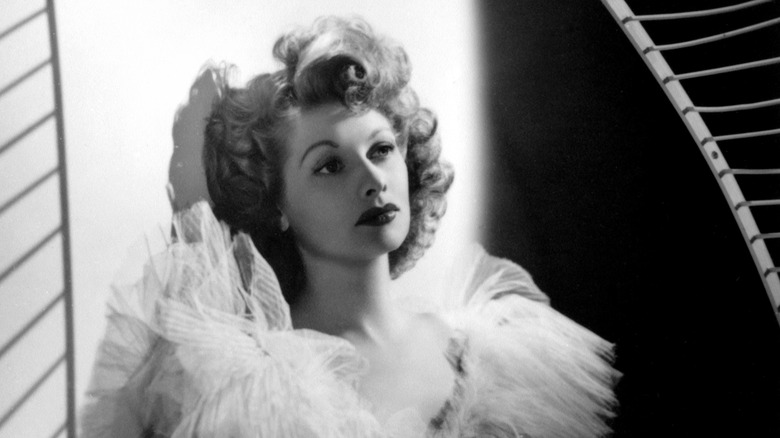 Print Collector/Getty Images
At 15 years old, Lucy convinced her mother — who had moved back from Detroit — to let her move from Jamestown in the western part of the state to New York City, so she could attend a drama school. Lucy wound up going to the school but had trouble getting out of the shadow of one of the school's most prominent students. "I was a tongue-tied teenager spellbound by the school's star pupil, Bette Davis," Ball later said (per Biography).
The school didn't even see a way forward for Lucille and wrote a letter to her mother that said, "Lucy's wasting her time and ours. She's too shy and reticent to put her best foot forward." However, Lucy didn't return to Jamestown. Instead, she stayed in New York City where she sought work under the name Diane Belmont. According to Everything Lucy, she got the idea for her temporary stage name from Long Island's Belmont racetrack. Ball — or Belmont, depending on how you want to look at it — eventually found work, only not as an actress, but as a model.
Lucille Ball's modeling career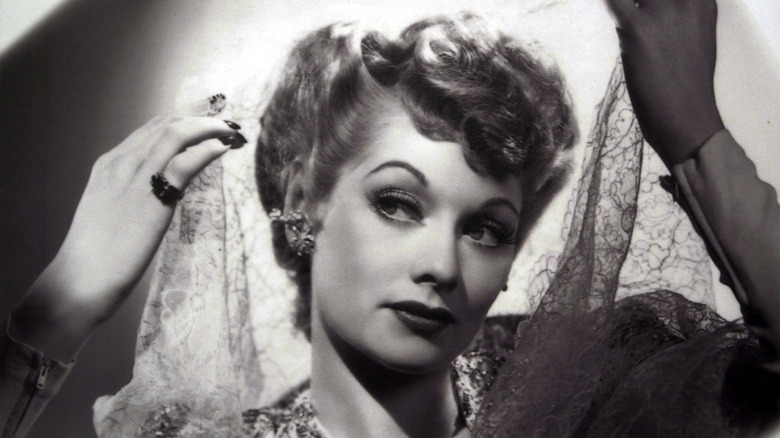 David Mcnew/Getty Images
According to Everything Lucy, Ball got a job as a model at a world-renown dress shop in Midtown Manhattan. There she was surrounded by high society types, including movie stars. Ball was only around 18 years old and was running herself ragged, even going to work while battling pneumonia. However, she started having pain in her legs, and a trip to the doctor led to a diagnosis of rheumatoid arthritis.
She spent some time back in Jamestown to deal with her rheumatoid arthritis and appeared in a local play. But it wasn't the end of her modeling career, because in 1932, she appeared in a series of national advertising posters for Chesterfield Cigarettes, according to Herald Weekly. However, she still wanted to make it as an actress and moved to Hollywood soon after to pursue more acting work.
Still, her comedic breakthrough was quite a ways off. When she eventually started landing film roles in Hollywood they were mostly as an extra or in dramatic films. According to Biography, much of her work in the 1940s centered on so-called B movies, to the point that she was even known around town as The Queen of B Movies.