What Are Abortion Haven States?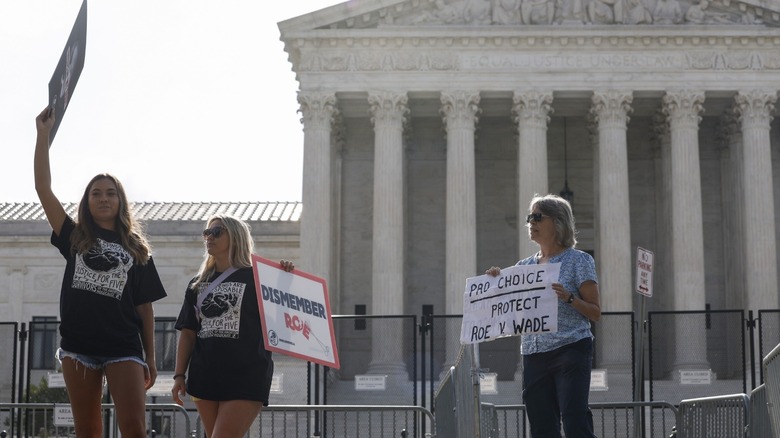 Anna Moneymaker/Getty
Between 23 and 26 states are expected to ban or severely restrict abortion following the Supreme Court's ruling to overturn the 1973 decision Roe v. Wade (via Politico). That leaves around half of U.S. states where the procedure is likely to remain legal.
Among these, 15 states and the District of Columbia are considered abortion haven states, a term which means that the right to abortion is protected by state law. These states are California, Connecticut, Delaware, Hawaii, Illinois, Maine, Maryland, Massachusetts, Nevada, New Jersey, New York, Oregon, Rhode Island, Vermont, and Washington. Colorado and New Mexico are expected to soon join this list, according to Pew Charitable Trusts.
These states are expected to see a large influx of people seeking abortions from states where it's no longer legal. The burden is likely to be heavy, but haven states are moving to expand access to abortion and increase funding for abortion providers. Additionally, according to Pew Charitable Trusts, haven states are working to implement laws protecting patients and providers from legal action from other states, expanding telehealth and medication abortion options, and helping low-income patients pay for travel and other costs associated with going to another state for an abortion.
Abortion protection legislation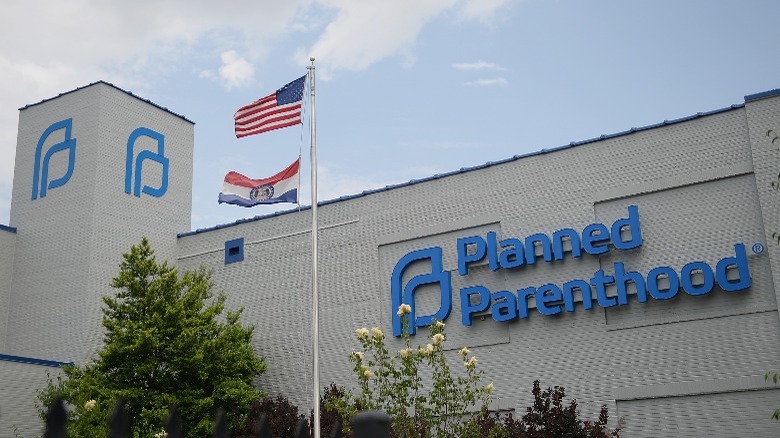 Michael B. Thomas/Getty
California governor Gavin Newsom has already signed several bills related to these issues. One requires Medicaid and private insurance companies to completely cover the procedure, not charging patients co-pays or deductibles (via Pew Charitable Trusts). Another protects Californians from out-of-state anti-abortion laws (via Politico). A dozen other abortion access-related bills are currently under consideration in California.
Connecticut legislators passed a bill to protect patients and providers traveling in from states where abortion is illegal and another to increase the number of providers eligible to perform abortion procedures. According to Politico, this will include advanced practice registered nurses, nurse-midwives, and physician assistants.
Elsewhere, New York governor Kathy Hochul has pledged $35 million to help abortion clinics in the state. Oregon has approved $15 million to fund clinics and assist patients. Maryland legislators passed an abortion protection bill in April to expand coverage of the procedure and who can perform it. The governor of Washington, Jay Inslee, signed a bill protecting abortion patients from legal action (via Pew Charitable Trusts). While it will be difficult to cope with the increased demand for abortions in these and other states, their lawmakers are poised to respond to this need.