What Was The Final Day Of Amy Allan's Life Like?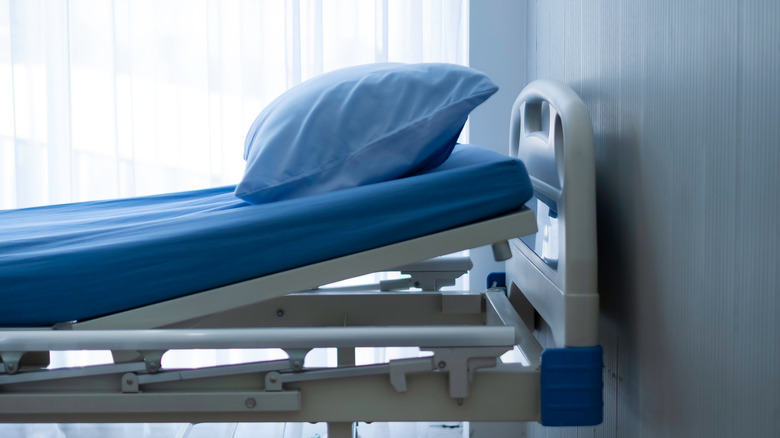 Suwit Rattiwan/Shutterstock
Amy Allan was a resident of Tecumseh, Michigan, and a mother to a son and a daughter (via The Daily Telegram). People around her described her as being a shy person. In a tragic 2018 incident, Amy Allan died, and her death brought numerous questions about her final hours on Earth.
According to The Monroe News, when Amy Allan arrived at the hospital on September 14, 2018, she appeared to have been gravely injured by hanging herself with an electrical cord. Her husband James said he had found Amy, taken her down from the ceiling, and given her CPR while waiting for EMTs to arrive (via WTOL11).
Amy was given treatment for her wounds (via The Monroe News). But her injuries raised red flags with hospital staff. Both a nurse and a paramedic noticed that the cord around Amy's neck seemed odd. According to The Daily Telegram, with the type of wire Amy used, it would have stretched a lot, and probably would not have even held up her weight. 
Somehow, the cord found on Amy's body did not seem stretched out at all. The knots in the cord weren't even completely taut — almost as if she had never been hanged at all. This raised suspicions in numerous people, some of whom later testified against her husband, James Allan, in court.
So how did Tecumseh resident Amy Allan spend her final day? Did she die by suicide, or was there foul play involved in her death?
Amy Allan's final hours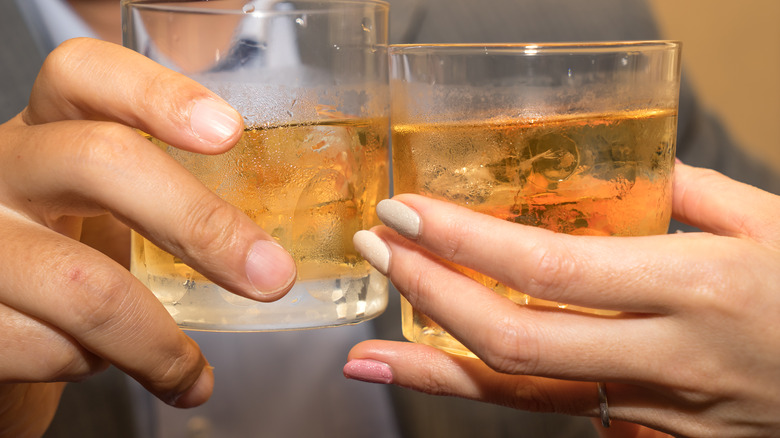 motive56/Shutterstock
According to The Daily Telegram, Amy spent her last day, September 14, 2018, with her family. First, she took her daughter to a local school football game. While her high-school-aged daughter was at the game, she and her husband James spent time at Embers, a local bar. After a few rounds, they headed to a second spot, JR's Hometown Grill & Pub. 
The couple had more to drink and ordered some dessert too. But the night ended in an argument — and Amy chose to walk home alone. James drove himself home, where he arrived around 8 p.m. He claimed he spent time on his phone reading movie reviews before finding Amy in the basement around 50 minutes later. What happened in those minutes became the subject of debate in the aftermath of Amy's tragic death.
When Amy's phone was examined, investigators discovered that she had been having an affair. When they told James, he refused to believe their evidence and claimed that he never knew anything about an extramarital relationship. Per The Daily Telegram, it later came to light that James was having his own affairs. And, he was able to see what Amy was doing on her phone.
Where is James Allan now?
James claimed that he found Amy hanging by an electrical wire in a suicide attempt, according to The Monroe News. His side of the story was that Amy had hung herself from the basement ceiling, and that he just took her down to start CPR. But it was almost immediately clear to medical personnel that something was amiss — the electrical cord was not taut, and James was acting in a weird manner that made the staff take notice.
As WTOL11 reports, the lengthy investigation later bore out what actually happened. James reportedly strangled Amy, then tried to make it look as though she had ended her own life. The Daily Telegram reports that Amy died on September 17, 2018 — three days after she was admitted to the hospital. 
James was arrested in October 2020, per a Michigan State Police First District news release. According to WTOL11, James Allan was convicted of a second-degree murder charge in October 2021, and will spend 20 to 45 years in jail for the death of his wife.
If you or someone you know is dealing with domestic abuse, you can call the National Domestic Violence Hotline at 1−800−799−7233. You can also find more information, resources, and support at their website.