How A Single Phone Call To Lucille Ball Completely Changed Carol Burnett's Career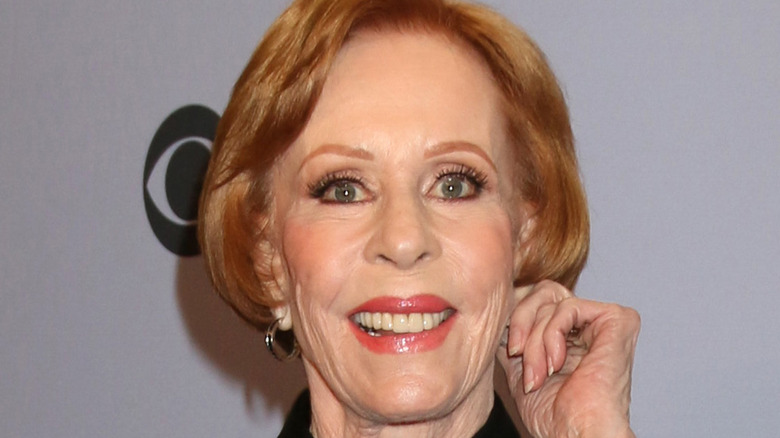 Kathy Hutchins/Shutterstock
Who run the world? Girls, according to Beyoncé. But in the world of comedy, the amount of male comedians once far outweighed that of female comedians. Perhaps this is still true today despite the strides made since the dawn of Hollywood. The world owes its gratitude to only a handful of trailblazers when it comes to women in comedy today. Two of these trailblazers were Lucille Ball and Carol Burnett.
The sitcom "I Love Lucy" was groundbreaking in the 1950s, as it featured an interracial couple (an American Lucy married to a Cuban-American Desi) and was the first sitcom to depict a pregnant woman on television. Ball was groundbreaking off camera as well. She was the first woman to run a Hollywood studio (per Hollywood Reporter). As Burnett embarked on her television career, it's no wonder that she was a fan of Ball. It did not take long for Ball to become her friend and mentor.
Carol Burnett met Lucille Ball in 1959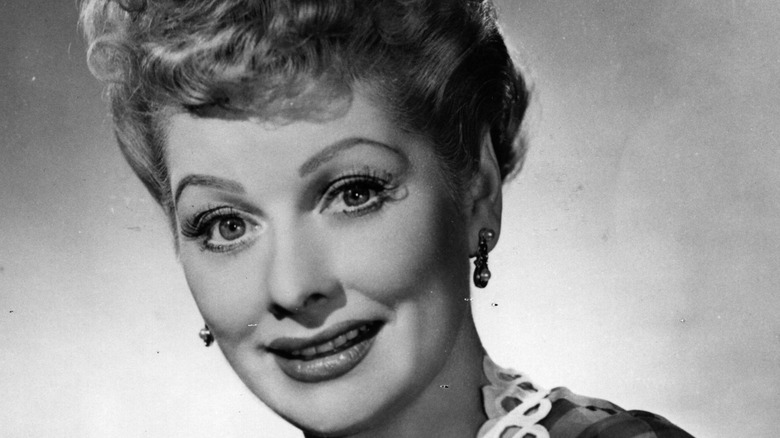 Evening Standard/Getty Images
Carol Burnett landed small television roles on "The Paul Winchell Show" and later "The Garry Moore Show" during the time "I Love Lucy" was in production. However, it was during Burnett's time in the New York City theater scene that she met Lucille Ball. Backstage after Burnett performed in the play "Once Upon a Mattress" (for which she later won a Tony Award) in 1959, Ball told her, "If you ever need anything, give me a call." In 1966, CBS offered Burnett a one-hour special called "Carol +2" if she could get some big names to make appearances. This was when Burnett took Ball up on her offer. Ball said, "I'll be there" (per Biography).
The CBS special was not the only time that the two comedy legends had seen each other since their initial backstage meeting. According to IMDb, Burnett made guest appearances on "The Lucy Show" in 1962. Ball knew that Burnett was incredibly talented, but Burnett had her sights set on variety shows rather than sitcoms.
Carol Burnett recruited Lucille Ball for a CBS special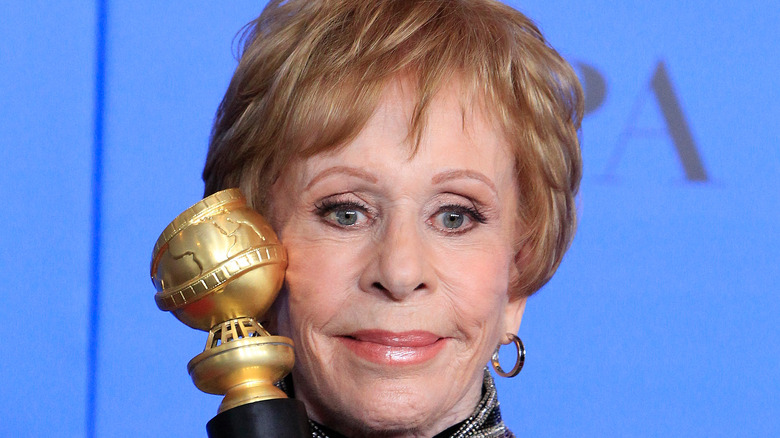 Joe Seer/Shutterstock
Biography states that the success of Carol Burnett's 1966 CBS special led to the offer that she had hoped for: her own variety show. Perhaps it pays (quite literally) to have friends in high places. "The Carol Burnett Show" began in 1967 and went on to win 25 Emmy awards. Lucille Ball was a frequent guest star on the show as well. The two remained friends until Ball sadly passed away on April 26, 1989 — Burnett's birthday. Burnett stated that Ball always sent her flowers on her birthday, even in 1989 (per MeTV).
In 2007, The TV Land Awards (posted on YouTube) included a tribute to Ball with a speech from Burnett wherein she told the story of their first meeting, stating she was "more nervous that night than on opening night" after she spotted Ball in the crowd. Some say "never meet your heroes," but that clearly did not apply to when Carol Burnett met Lucille Ball.