The Most Ridiculous Contracts In Sports History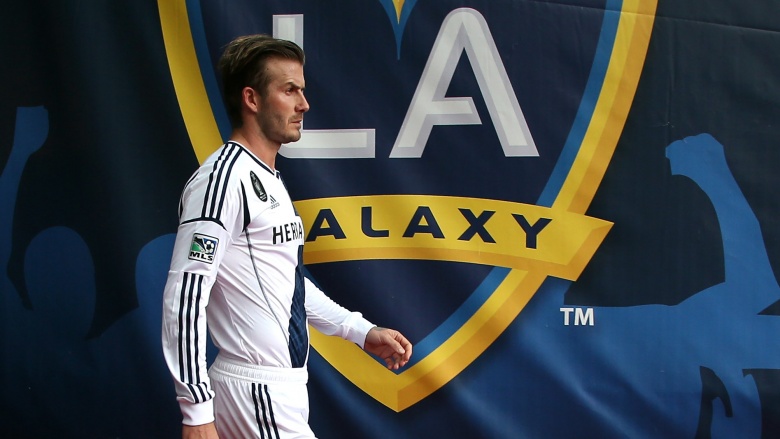 Getty Images
As long as there have been professional sports, there have been ridiculous contracts made that have left us scratching our heads in response. Oftentimes, fans question the stupid amount of money thrown at underwhelming players who may have shown promise at one point in their career ($325 million for Giancarlo Stanton), sometimes it's the length of the contract (17 years for Ilya Kovalchuk), and sometimes it's the fine print or a weird clause (a 37 box of Jell-O bonus for Charlie Kerfeld? Really!?).
Whatever the reason, there's no escaping the essential absurdity of many professional sports contracts. Here's our look at some of the most ridiculous sports contracts of all time.
Bobby Bonilla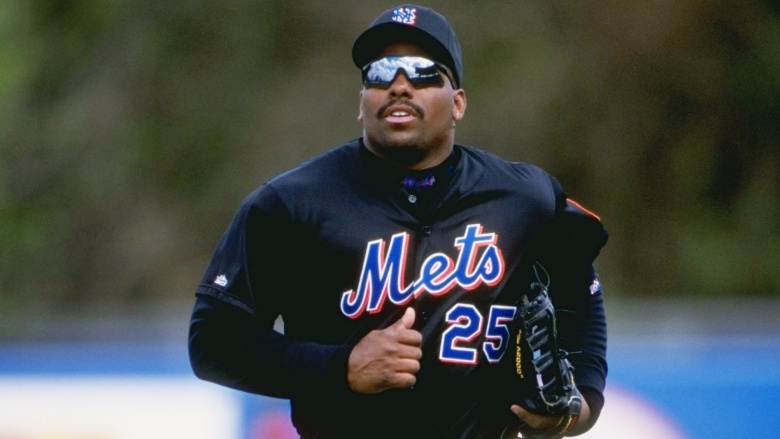 Getty Images
Left fielder Bobby Bonilla will be getting paid nearly $1.2 million in 2016 by the New York Mets. That seems like a real steal for a outfielder these days, but remember these two things: he's 52 years old, and he retired 15 years ago. Luckily for Bonilla, he has a particularly bizarre contract that stipulates he'll continue to get paid over a million dollars every year until 2035. He'll be 72 by the time his contract runs out.
Derek Jeter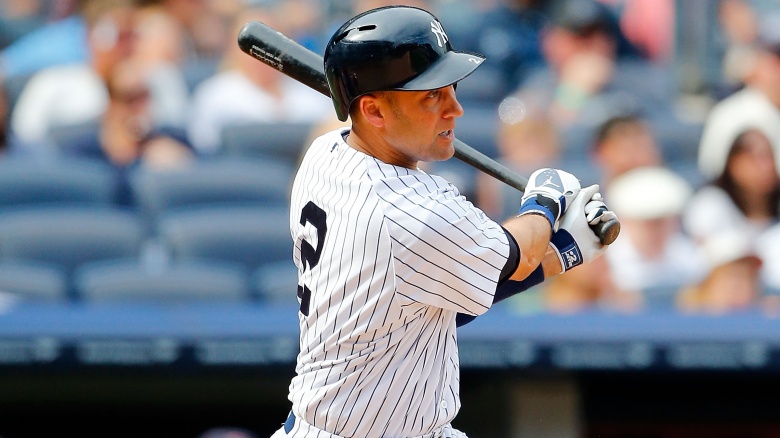 Getty Images
Derek Jeter is one of the most beloved figures in New York Yankees history, which is saying a lot. His last few seasons were basically an extended victory tour around the league, with Jeter being given carte blanche to pretty much do anything he wanted—and that included his contract, which had one of the most ridiculous stipulations of all time. Like many sports contracts, Jeter's last deal included both an option to add an extra year (at a base salary of $8 million) and an option to buyout the contract instead (for $3 million). The weird thing is both were player options, meaning that if Jeter decided he didn't feel like playing, he could buy himself out on behalf of the team and pay himself a cool $3 million for stepping down. It's good to be the king!
Rollie Fingers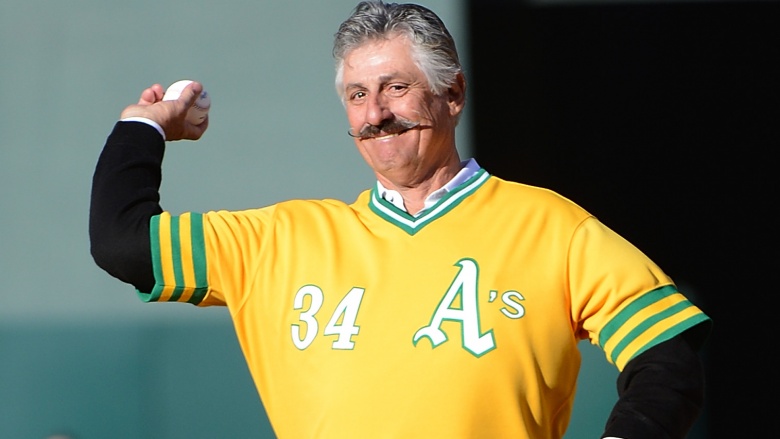 Getty Images
Oakland A's pitcher Rollie Fingers is known almost as much for his amazing handlebar moustache as he is for becoming the second relief pitcher ever elected to the Hall of Fame. But did you know that his moustache was contractually obligated? In 1972, A's owner Charlie Finley offered a bounty of $300 to the player who could grow the coolest moustache. When Fingers won the clubhouse contest, that $300 bonus was written into his next contract, as was an additional $100 reimbursement paid specifically for the annual purchase of Fingers' moustache wax.
Rick DiPietro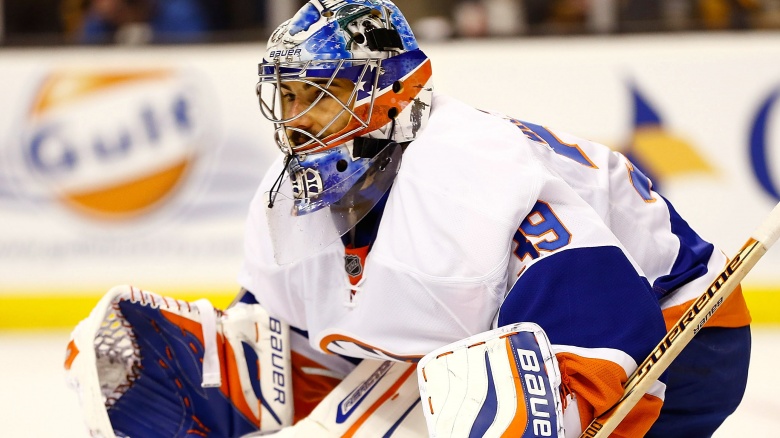 Getty Images
Former New York Islanders goaltender Rick DiPietro is famous mostly for signing a contract that was ridiculous for both its length (15 years) and the amount of money paid ($67.5 million!). Given that DiPietro had only turned in two good years up to that point, signing him to a 15-year deal was extremely risky, even if you don't factor in the possibility of injury. Guess what? DiPietro got injured. He ended up playing just two full seasons after signing the contract, followed by five injury plagued seasons where he averaged only 10 games per year. The Islanders finally bought out the rest of his deal by giving him a Bobby Bonilla-like annuity payment of $1.5 million every season until 2029.
David Beckham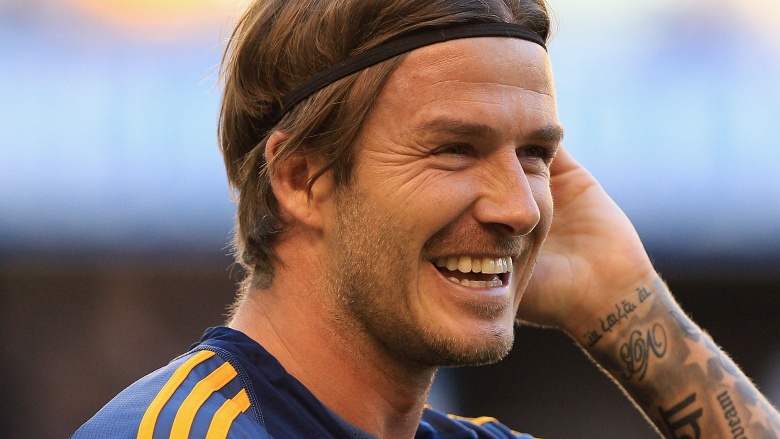 Getty Images
David Beckham was once one of the best soccer players in England. He followed that up by becoming the highest paid soccer player in America, which isn't really saying much. The fact that he was pretty much past his prime by the time he signed with the Los Angeles Galaxy made his contract even nuttier: five years for a whopping $250 million. Of course, one of the more ridiculous aspects of this highly publicized contract is that the figure of $250 million was kinda just invented out of thin air by his publicity team; the actual amount he was paid by the Galaxy team was only $6.5 million per year, not $50 million per year—the difference was made up by endorsement deals. When it comes to the truth of your contract, Bend it Like Beckham.
Eddie Gaedel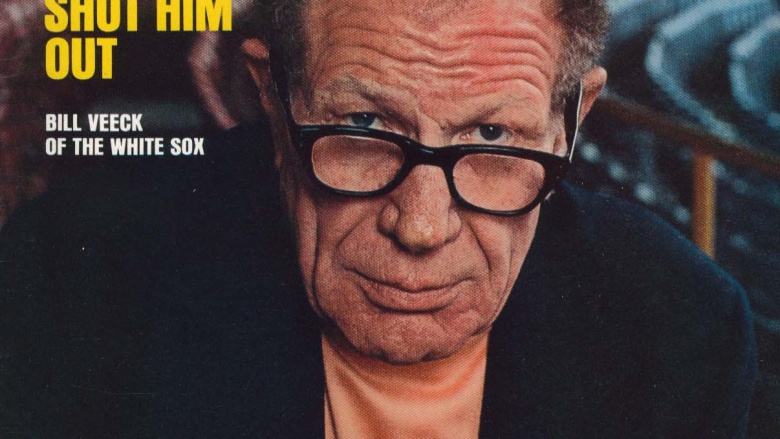 Sports Illustrated
Probably the most infamous contract in baseball history belonged to Eddie Gaedel, who was signed by St. Louis Browns owner Bill Veeck to make one stunt plate appearance for the team in 1951. Gaedel, a professional performer, stood 3'7" tall and wore the fractional number 1/8 on his jersey. This made his strike zone incredibly small, and nearly impossible for the opposing pitcher, Bob Swift of the Detroit Tigers, to hit. As soon as Gaedel took the field, the home plate umpire called for an explanation from the Browns manager. However, Veeck had anticipated this, and Browns manager Zack Taylor whipped out a copy of Gaedel's contract to prove it was legal. After the game, the incensed league commissioner voided Gaedel's contract, deeming it a small mockery of the game.
Alex Rodriguez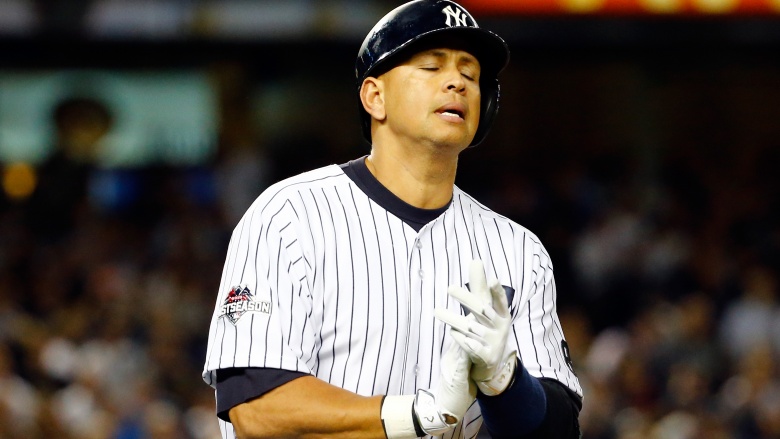 Getty Images
Notorious drug fiend Alex Rodriguez earns a special place on our list, as he has the unique distinction of signing not just one, but two of the most ridiculous contracts in sports history. When A-Rod inked his preposterous 10-year, $252 million contract with the Texas Rangers before the 2001 season, it was the most lucrative sports contract ever made, worth $63 million more than the next highest baseball deal. He played for the team for just three seasons before Texas realized they had made a terrible mistake. Enter the New York Yankees, who not only traded for A-Rod, they somehow topped Texas in the dumb contract competition by re-signing him to a 10-year, $275 million contract. Classic A-Rod.
Spencer Prior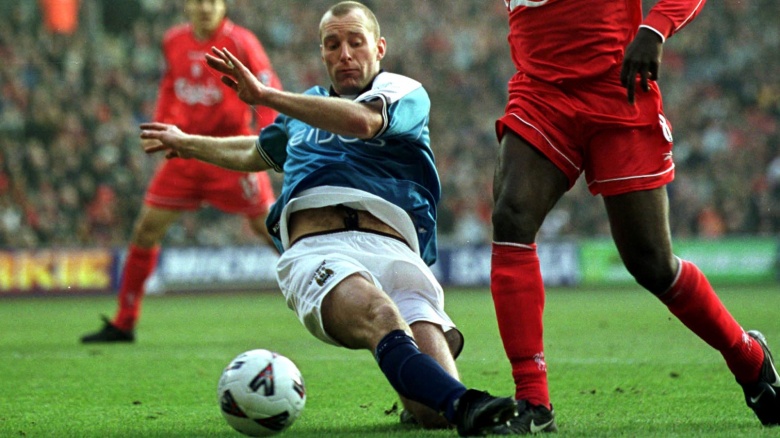 Getty Images
When pro soccer player Spencer Prior signed a three-year deal with Cardiff City in 2001, his contract raised more than a few eyebrows thanks to some very unique clauses inserted by team owner and legendary prankster, Sam Hammam. Not only was Prior contractually obligated to eat a meal of sheep's testicles and brains before taking the field, he was also allegedly required to "have a physical liaison with a sheep." Your guess is as good as ours. Prior did end up eating the meal, but as far as I know, he didn't go all the way with a sheep (thank goodness). If you're going to break a contract, that seems like a decent reason to me.
The Spirits of St. Louis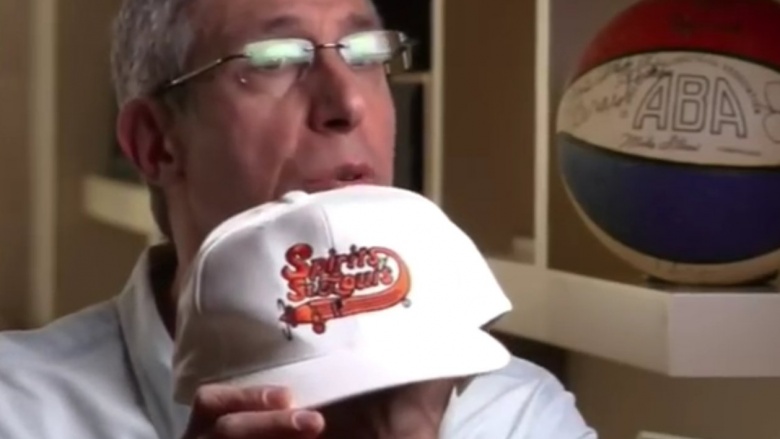 Finally, the contract that former American Basketball Association team owners Dan and Ozzie Silna signed with the NBA might be the greatest, and most ridiculous, contract of any kind in the history of man. The Silna brothers owned the Spirits of St. Louis when the seven-team ABA was being absorbed by the NBA in 1976. However, the NBA only had room for four more teams, so they cut a deal with the Silnas siblings: the Spirits would cease to exist in exchange for the brothers getting a portion of the TV revenue from the four former ABA teams that joined NBA. After a 2014 buyout from the NBA, the Silvas had been paid an estimated $800 million by the league for the privilege of not owning a team. Now that's an alley-oop.