Comic Legend Greg Giraldo's 2010 Death Explained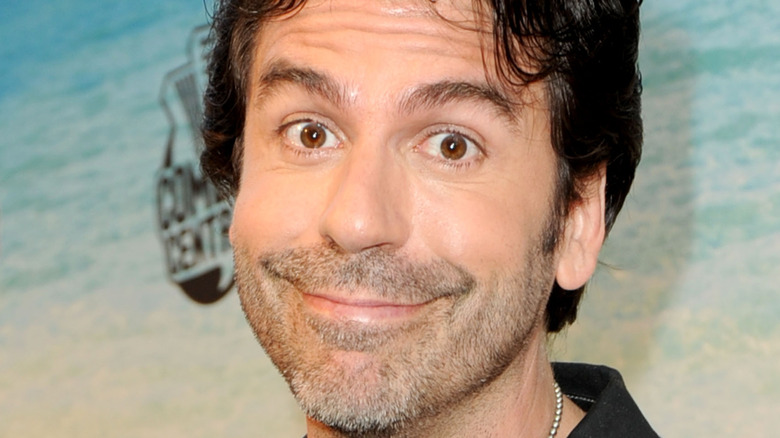 Kevin Winter/Getty Images
Stand-up comedian, actor, and writer Greg Giraldo died in 2010 at the age of 44, based on reporting in 2011 from Vulture. At the time that he died, Giraldo was best known perhaps for hosting the reality stand-up comedy TV series "Last Comic Standing," among a long list of other credits, per IMDb. The Bronx-born comedian, who specialized in insult comedy, roast appearances, and topical rants, was found unresponsive in his hotel room in New Brunswick, New Jersey (via New York Post). Giraldo had failed to appear for two scheduled gigs in the area that same day (via Boston). Though ruled accidental, the manner in which Giraldo died echoed issues the comedian lived with all throughout his life.
A Columbia- and Harvard-educated lawyer, Giraldo quit practicing law to pursue comedy. According to Giraldo's filmography posted on IMDb, his career as an actor, a writer, a comedian, and as a producer began in the mid-1990s, and it lasted up until the time that he died. Some of Giraldo's final credits include penning two episodes for the Canadian TV series "Just for Laughs," while he also continued to perform as a standup. On Giraldo's talent, friend and fellow comedian Jesse Joyce said (via Vulture) that Giraldo "was so confident on stage, such a master of words and so naturally funny, that he could take anything he wanted to talk about and make it funny even if you disagreed with his politics on it." (A 2010 Giraldo appearance on "Tough Crowd with Colin Quinn" is available to watch now on YouTube.)
Giraldo died in the hospital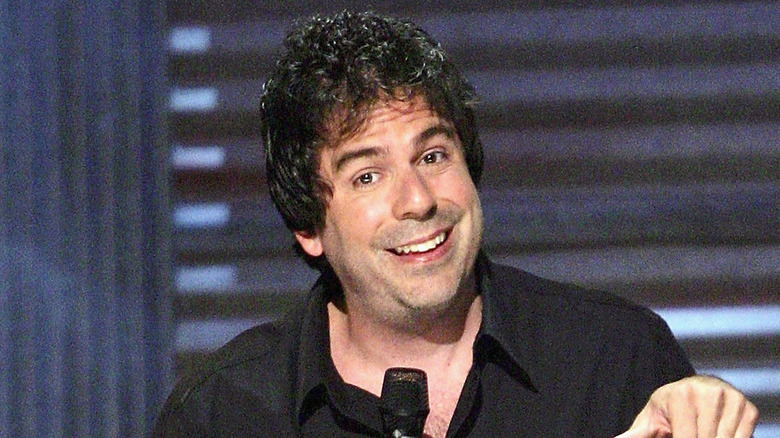 Ethan Miller/Getty Images
Greg Giraldo was married twice. He married first at the age of 23, but that union ended in divorce two years later. Giraldo then married MaryAnn McAlpin in 1999, and though the couple were estranged at several points throughout their relationship, they would stay married until the day Giraldo died, as his biography on Celebrity Net Worth explains. 
After concerned friends, colleagues, and family alerted the authorities that Giraldo had failed to make two scheduled appearances on the same day, police were asked to perform a welfare check on the star in his New Brunswick, New Jersey hotel room. Finding Giraldo unresponsive though still alive, the comedian was then transported to a nearby hospital, where he remained in a coma on life support for five days. After nearly a week, Giraldo's family decided to remove Giraldo from life support, at which point he died, according to TMZ.
Among Giraldo's most successful projects, perhaps, was a 2009 CD and DVD comedy release called "Midlife Vices" (via IMDb). In it, Giraldo spoke openly of his long history of issues with drug and alcohol use, which were worsened by the temptations of show business, based on reporting from Vulture. Though Giraldo managed sobriety on several occasions before his death, fellow comedian Jim Norton told Vulture, "In the last three years or so, it became more and more apparent that he was struggling. I would say to him, 'hey man, did you relapse?"
Giraldo's death was ruled accidental
Kevin Winter/Getty Images
Those concerns over Giraldo's substance use issues were bolstered by what was officially ruled his cause of death: an overdose of prescription medication. Giraldo's overdose, though, was ruled accidental, and he was not believed to have deliberately killed himself, per New York Daily News. As news of Giraldo's death spread, his friend and fellow comedian Jeff Ross said (via New York Daily News), "The world lost a great comedian, I lost a teammate. The dais won't be the same without him. I hope he's roasting God real soon." Comedian, friend, and frequent collaborator Jesse Joyce likened working with Giraldo to playing with baseball great Mickey Mantle.
After Giraldo's death, a benefit comedy performance was held at New York's Beacon Theater, at which several other well-known comedians and friends of the star performed, such as Jerry Seinfeld, Lewis Black, and Dave Attell, among many others. All proceeds went to Giraldo's wife and children (per HuffPost).
Greg Giraldo is buried at Good Ground Cemetery in Hampton Bays, Suffolk County, New York, as Celebrity Net Worth goes on to explain. After Giraldo's 2010 death was announced, fellow comedian Jon Stewart, who hosted Comedy Central's "The Daily Show" at the time, said (via Boston), "The comedy world lost a good man and a great comic ... He was always a font of warmth and good humor and just smart-as-hell comedy." Greg and MaryAnn McAlpin-Giraldo had three sons together, as Celebrity Net Worth also notes. It was said that his family members were by his side when he died (via TMZ).