Where Is Convicted Kidnapper Larry Hall Now?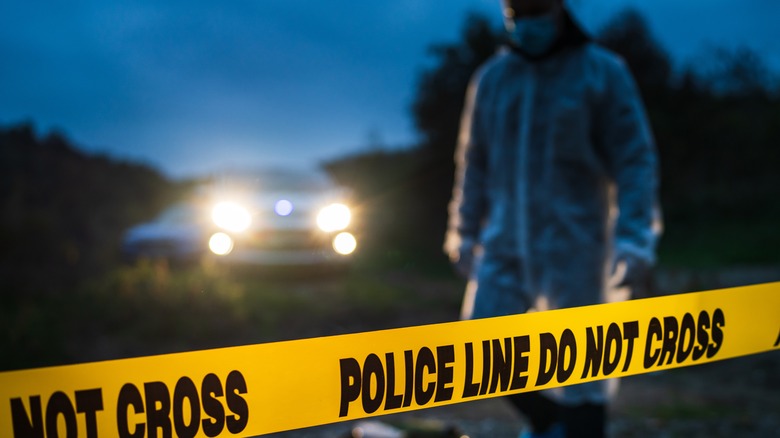 Miljan Zivkovic/Shutterstock
The Apple TV+ six-part series "Black Bird," starring Taron Egerton, Paul Walter Hauser, and the late Ray Liotta, is a dramatized adaptation of "In with the Devil: A Fallen Hero, a Serial Killer, and a Dangerous Bargain for Redemption," an autobiographical account of James Keene's time spent in prison on a drug-related conviction (via IMDb). In the true story, Keene is offered the chance to go free if he can somehow convince another inmate, the convicted kidnapper Larry DeWayne Hall, to admit where he hid the bodies of a number of missing women that authorities suspected Hall killed. Raising the stakes in the story, Keene must coerce Hall to do so before Hall's second appeals trial takes place, as The AV Club explains.
At that time that the real-life Keene met Hall in jail, Hall was serving a life sentence for the 1993 kidnapping of a 15-year-old girl in Illinois. (Taron Egerton stars in "Black Bird" as Keene, Paul Walter Hauser plays Hall, and the late Ray Liotta plays Keen's father). As of 2011, Hall was still a suspect in the disappearance and murder of scores of other women in several states, based on his confession to killing the Illinois teenager (which he recanted) and other evidence. There was overall little hard proof, though, that Hall committed any one of those crimes, and Hall's conviction hinged on that confession, according to reporting from CBS News.
Larry DeWayne Hall allegedly hunted and killed women for decades
The string of alleged abductions and murders linked with Hall stretches back to the early 1980s, according to Radford University. Many cases in which Hall is suspected involved Jane Doe remains, or women who disappeared and whose bodies were not recovered. Some are still missing today. Many more women were reportedly stalked by a man fitting Hall's description, in an area that Hall was known to frequent, or by a man in a vehicle that matched one that Hall was known to drive.
By 1995, though, Hall's crimes had caught up with him and he was charged with kidnapping the Illinois teenager. At that point, Hall confessed to kidnapping and killing Jessica Roach, though he recanted his confession the next day (per The Cinemaholic). He was convicted of kidnapping and sentenced to life in prison without the possibility of parole. The convicted kidnapper would appeal his ruling, though, and go on to change his story, claiming he never actually hurt anyone. Shortly after that time, Hall allegedly admitted to  at least one other kidnapping, as Radford University goes on to note.
Larry Hall made another confession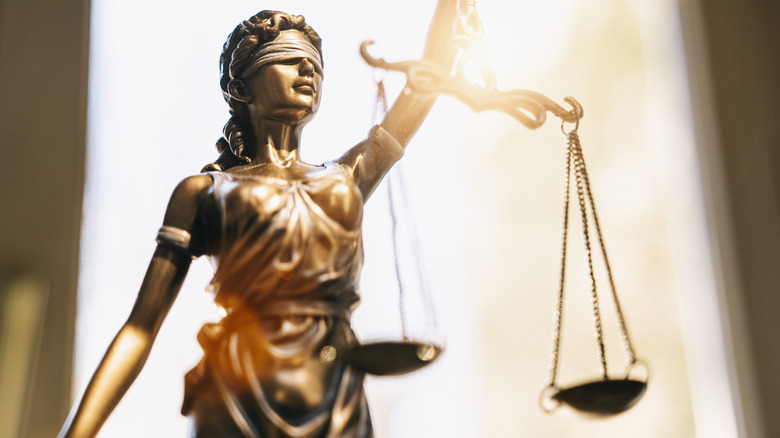 r.classen/Shutterstock
In 2011, Larry DeWayne Hall, who as of this report is serving a life sentence for his conviction for the abduction of an Illinois teenager, did admit his involvement in the 1992 disappearance of Laurie Depies, who was 20 years old at the time, according to a 2011 report by CBS News. Again, there was little hard evidence implicating the suspected serial killer with the crime, save his confession. Depies is reportedly mentioned in Hall's diary, though, as Radford University reports.
Speaking with the AP, Hall would go on to admit to his involvement in the disappearance of some 39 women (via Radford University), though he always recanted those confessions (per The Cinemaholic). In 2009, though, his story changed related to the Illinois killing for which he was convicted and sentenced. At that point, Hall maintained his innocence, speaking with the Christopher Hawley Martin, author of the 2010 book "Urges: A Chronicle of Serial Killer Larry Hall." Nonetheless, Hall remains behind bars as of this report in a medium-security federal prison in Butner, North Carolina, according to CBS News. A trailer for the Apply TV+ series "Black Bird" is available to watch now on YouTube.