Where Is Inventing Anna's Kacy Duke Today?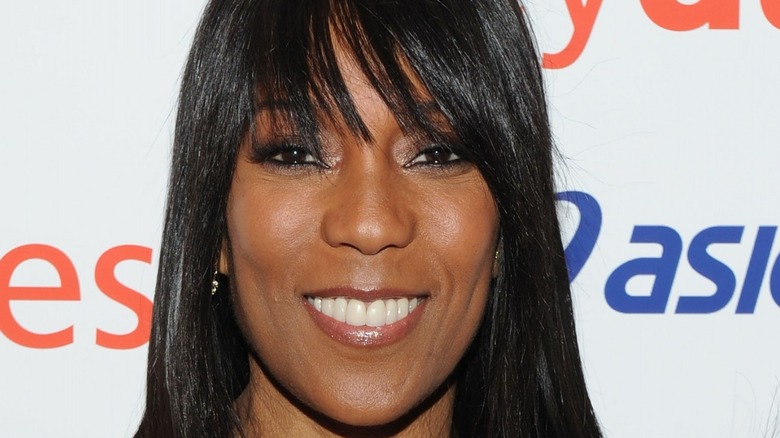 Jason Kempin/Getty
Fans of "Inventing Anna" may not know that Laverne Cox's character, Kacy Duke, is a real person. She's a fitness trainer and life coach in New York City.
She met Anna Sorokin, a.k.a. Anna Delvey, after Sorokin found her services online. She and friends Rachel Williams and Neff Davis started attending training sessions with Duke, which Sorokin paid for upfront and in cash. Duke soon took "a motherly interest" in Sorokin, which is how she ended up on the fraudulent heiress's ill-fated trip to Marrakech, Morocco, and paying for Sorokin to get back to the U.S. when her cards were declined. She gave Sorokin life advice and later hosted her at her home and staged an intervention when Sorokin's behavior got out of control (via New York Magazine).
She wasn't identified in the initial New York Magazine article about Sorokin's crimes, but she later became a consultant for "Inventing Anna." She trained Cox before filming and promoted the show online. So what's she up to now?
Duke's later involvement with Sorokin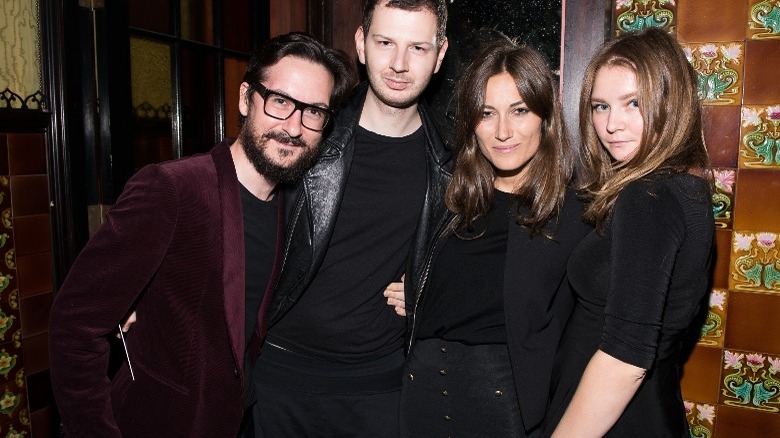 Dave Kotinsky/Getty
Duke didn't testify at Sorokin's trial, according to Bustle, but did attend to support their mutual friend, Williams. She was shocked to learn that not only had Williams cooperated in the FBI's arrest of Sorokin (above right), she had also gotten a book deal and an HBO deal to tell her side of the story (via Marie Claire). Duke was a bit hurt, telling Entertainment Tonight, "I wish that she would have been a little more honest with me." Still, she says Williams was a victim in the situation, not a villain as the show portrays. Overall, however, she's been complimentary of the show and Cox's portrayal of her.
When she was briefly out of prison, Sorokin contacted Duke and asked to meet with her on camera. Duke said no, citing her contract with Netflix. She gave Sorokin the advice to use her newfound fame to make better choices.
Sorokin later moved into Duke's neighborhood and most likely gave reporters Duke's address, because they began to show up in her building's lobby. Duke says she was uncomfortable going out for months, afraid of being ambushed by cameras or Sorokin herself (via Marie Claire). That fear seems to have since died down.
Duke's career and personal life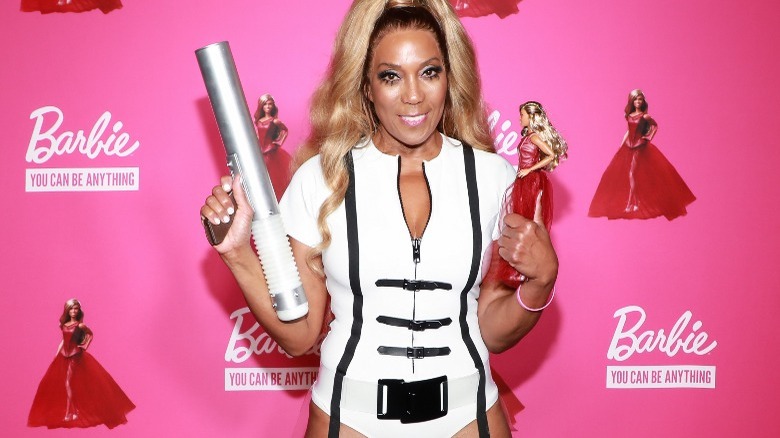 Jason Mendez/Getty
Duke is now 65 but still works as a trainer and life coach. She touts her "age-defying physique program" for other older people, according to Bustle. Her life-coaching program is called "The Art of the Graceful Gangster."
Cox says that her positive mantras from the show are actually part of Duke's coaching methods (via Marie Claire). Duke's website states, "I always say it starts with love. As in love the body you have, to get the body you want."
Cox was overall impressed by Duke, saying, "As I get older, Kacy's an inspiration. I would love the world to get to know more about who Kacy Duke is, because she's a pioneer in the fitness industry and she's a Black woman... I think that more people should know who she is, and hopefully this show will allow that to happen." (via Marie Claire).
When she isn't working, Duke spends time with her dog, Zeus, and her grandsons, according to Marie Claire. She also hosts a podcast with Darlene Williams called "Real Ass Women," in which they interview successful businesswomen.