What Was Shinzo Abe's Net Worth When He Was Assassinated?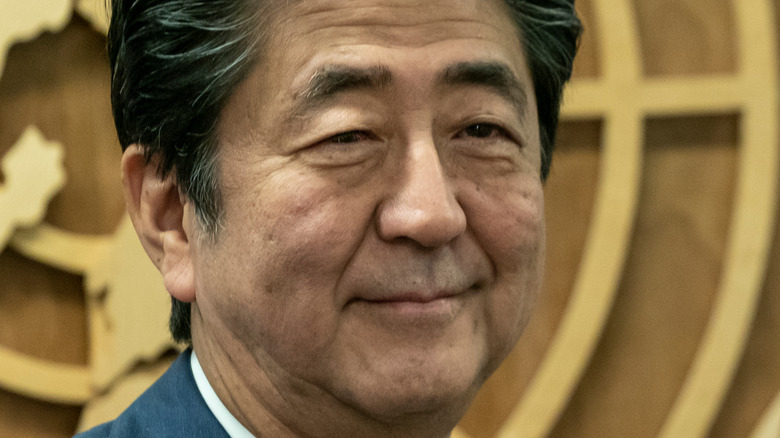 lev radin/Shutterstock
Former Prime Minister of Japan, Shinzo Abe, 67, who served in that office from 2006 to 2007 and then again from 2012 to 2020, was shot July 8, 2022 at a campaign rally in Nara and never regained consciousness. He was pronounced dead at a nearby hospital a few hours later.
Abe, who was Japan's longest-serving leader, resigned from his leadership position as prime minister in 2020 due to health issues that included ulcerative colitis, according to the Associated Press. Even though he left office, he was still influential in the country's politics until his death, NPR reports. 
In 1977, Abe moved to Los Angeles, California, where he studied political science at the University of Southern California. He moved back to Japan in 1979, and joined Kobe Steel. At that time, he became active in the Liberal Democratic Party (LDP), and in 1982, he served as secretary to Japan's foreign minister, who was also his father, Abe Shintaro (via Britannica). Abe held several other government positions before beginning his political career in 1993.
Shinzo Abe was worth an estimated $10 million when he died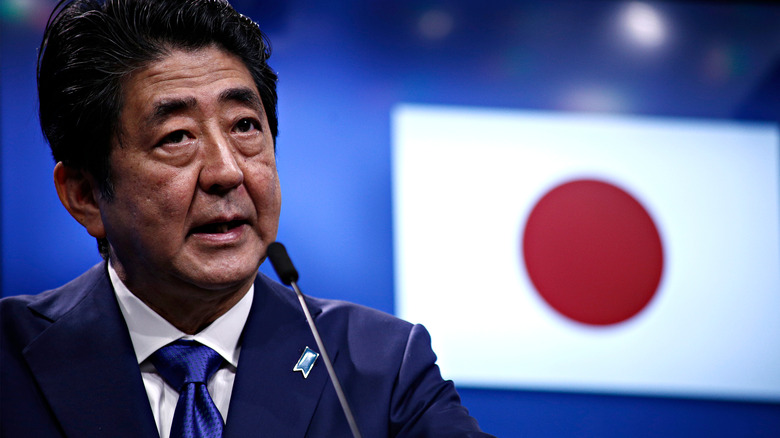 Alexandros Michailidis/Shutterstock
Abe was reportedly worth $10 million when he died, according to Marca. The website surmises that most of his wealth came from his political positions. It also estimates that his average monthly income was over $70,000 and his yearly income was estimated at over $1 million. The site acknowledges, however, that it is impossible to know how many years Abe earned that salary. That said, NPR reported in 2011 that then-Prime Minister Naoto Kan announced that he would relinquish his $20,200 monthly salary in response to the Fukushima nuclear disaster, so it is possible that Abe made a similar salary around that time while serving as prime minister.
Perhaps one of Abe's most memorable moments was when he appeared at the 2016 Rio Olympics dressed as Super Mario diving into a green pipe and emerging wearing an oversized red cap while holding a red ball, The New York Times reported.