Bill Wyman's Son Did Not Marry Who You'd Expect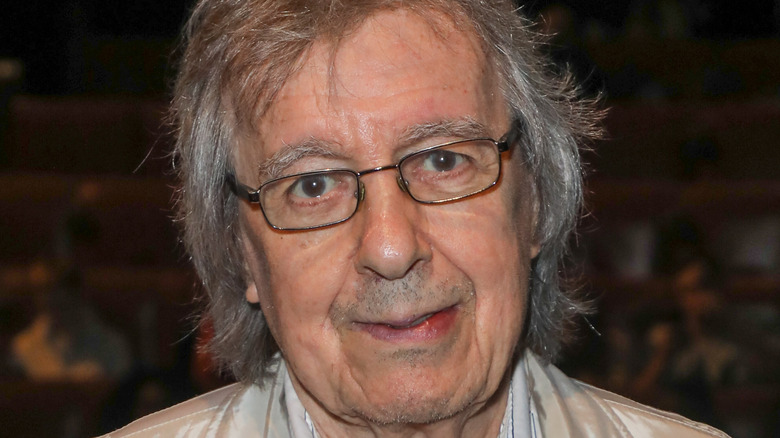 David M. Benett/Getty Images
The Rolling Stones have created plenty of headlines throughout their six decades spent playing rock and blues, according to the New World Encyclopedia. The bassist, Bill Wyman, joined the band 1962, and spent 28 years playing sold-out concerts across the world, reports Rolling Stone. But, in his family life, some intergenerational dating issues caused an uproar in the Wyman family in the 1990s (per Far Out).
Bill Wyman has four kids, The Sun reports, including one son, Stephen, who was born to Bill's first spouse, Diane Cory. They married in 1959 and gave birth to Stephen about three years later. Per Far Out, Bill's second marriage proved to be controversial. The bassist for the Rolling Stones met Mandy Smith when she was just a 13-year-old girl, and he was 47 years old. 
The couple continued dating through the rest of Mandy's teenage years and married when she turned 18. Wyman is the Rolling Stone who said sex was his vice, famously claiming to have slept with more than 1,000 women (per Far Out). 
Stephen Wyman becomes his own grandfather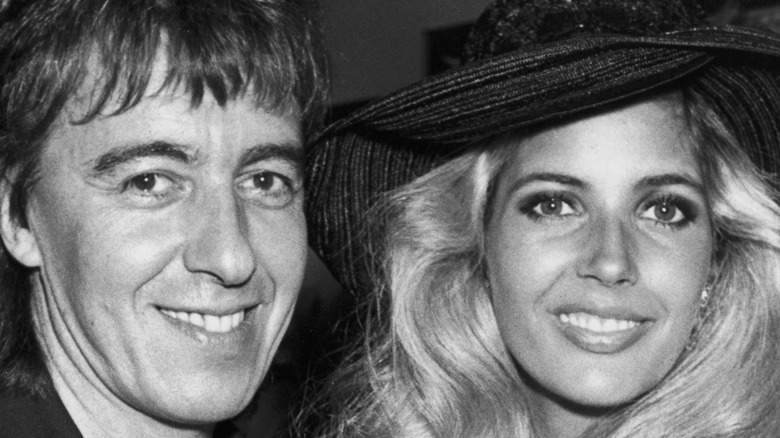 Dave Hogan/Getty Images
Mandy Smith's young age triggered allegations of grooming, and Bill Wyman later admitted that when it came to their brief, two-year long marriage, he was "really stupid to ever think it could possibly work." Mandy later said she would not press criminal charges against her mother Patsy, Bill, or anyone involved with their relationship, reports Caroline Phillips.
Far Out reports that in a strange twist, Stephen Wyman fell in love with Patsy, the mother of his own stepmother. He was 30 years old, and Mandy's mom was 16 years his senior. The New York Times reports that Stephen proposed with an antique diamond and emerald ring in 1993.
That meant that during the short marriage (they split after two years, according to The Guardian), Stephen was Mandy's stepfather, and Bill was his ex-wife's stepgrandfather. And, if Bill and Mandy hadn't already split up, Stephen would have technically been the father-in-law to his own dad, reports Far Out. Stephen would be his own grandfather.
If you or anyone you know has been a victim of sexual assault, help is available. Visit the Rape, Abuse & Incest National Network website or contact RAINN's National Helpline at 1-800-656-HOPE (4673).
The Wyman family feud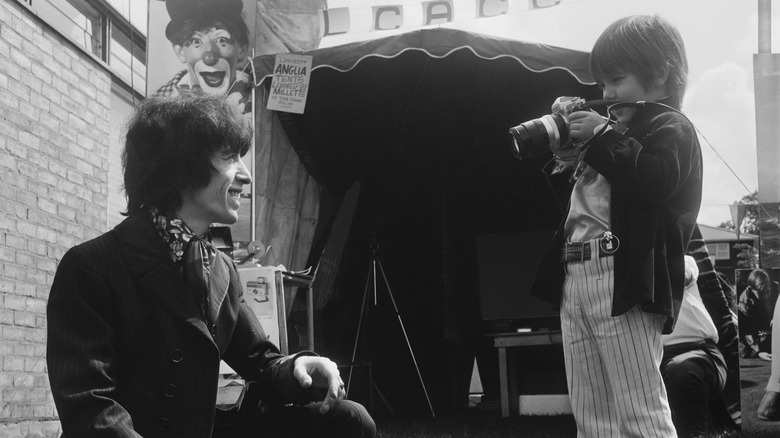 C. Leech/Getty Images
In an interview with journalist Caroline Phillips, Mandy Smith gave more details about an alleged family feud that resulted from the relationship. Reportedly, Smith says that Bill found out that Stephen was dating Patsy Smith and said, "If you go out with Patsy, I don't want to see you." He even allegedly considered taking his son out of his will, and reportedly fired Stephen from his role typing out Bill's autobiography.
Mandy, who was 23 at that time, had a similar reaction when her mom told her about their relationship. She said, "Oh God mum, how could you? He's so young, he's Bill's son and what will people think?" The Guardian reports that Stephen and Patsy's budding relationship had awkward timing — they got together the same year Bill and Mandy divorced.
Mandy dated football player Pat Van Den Hauwe, and the two got married in 1993 (via Irish Times). Stephen and Patsy's relationship apparently came to a halt at Mandy and Pat's wedding, reports Caroline Phillips.