The Unexpected Criminal Ties To Tony Sirico's Acting Career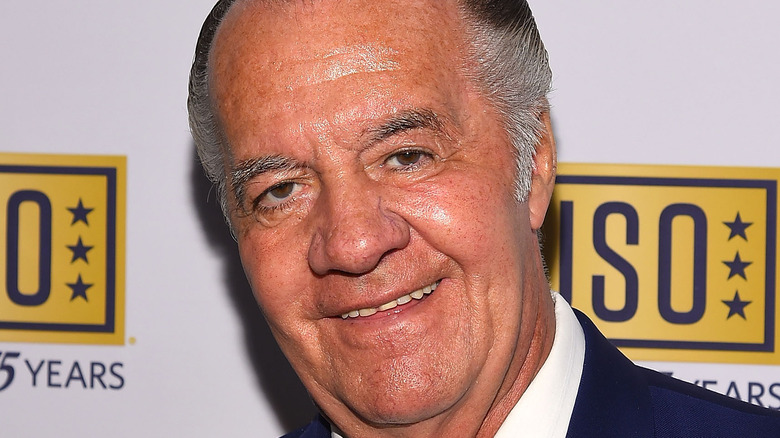 Ben Gabbe/Getty Images
Tony Sirico made a name for himself playing mobster-type characters, with perhaps his most iconic role being mob henchman Peter Paul "Paulie Walnuts" Gualtieri in the hit HBO television series, "The Sopranos." Sirico also played other gangster types on the big screen, including Academy Award-winning "Goodfellas," "Mob Queen," and "For Love and Money."
But before Sirico entertained millions of viewers on the screen, he had quite a colorful past when it came to run-ins with the law. In fact, his criminal past may have made it easy to relate to some of the ruthless characters he portrayed — maybe a little too easy. In an interview with the New York Daily News, when he looked in the mirror, he didn't know if he was looking at Tony or Paulie, adding that Paulie was his "Siamese twin." Luckily, he was able to turn away from a life of crime, but not before it caught up with him.
Tony Sirico was a juvenile delinquent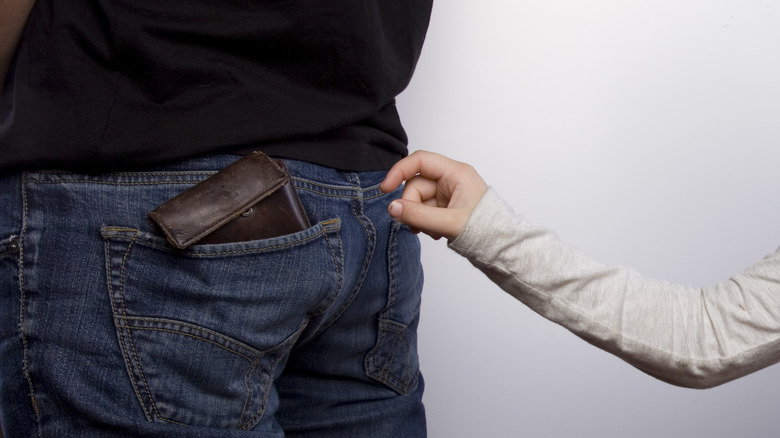 Tatyana Dzemileva/Shutterstock
Sirico's brushes with the law started at the young age of seven, when he was first arrested for taking nickels from a newsstand. Sirico said in an interview with Cigar Aficionado that he spent his childhood in Bensonhurst, New York, where he witnessed "a lot of Mob-type people," adding that he paid attention to the way they walked, the cars they drove, and the way they dealt with each other. "There was an air about them that was very intriguing, especially to a kid," he said.
Growing up in such a neighborhood explains how Sirico might have been enticed to break the law. In an interview with the Los Angeles Times, he explained that every guy in his neighborhood was trying to "prove himself" with either a bullet hole or a tattoo, adding that he had both. Sirico said that he was a tough kid with a desire to discover who he was. "I tested my (courage) every night," he said.
Tony Sirico was arrested 28 times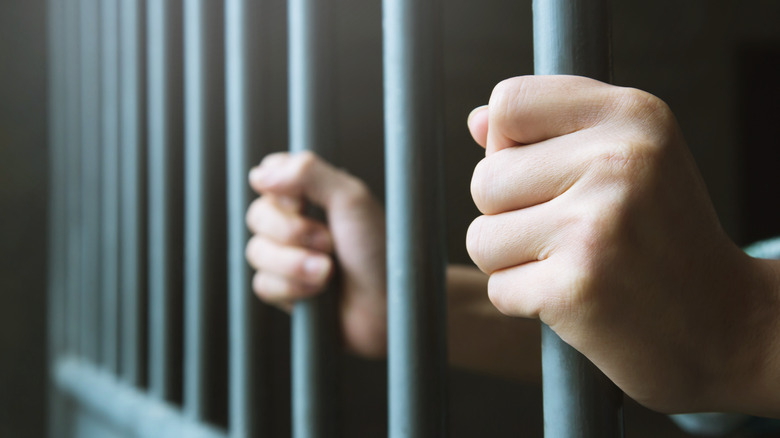 fongbeerredhot/Shutterstock
Before reaching stardom, the award-winning actor appeared to have experienced many facets of criminal life, including spending time behind bars. Sirico's record includes 28 arrests for various offenses that include armed robbery and disorderly conduct. In 1967, he spent 13 months in jail for robbing a club in Brooklyn. In 1971, he spent another 20 months in Sing-Sing for felony weapons possession (via United Press International).
It's not often that you can use your criminal past to make a better life for yourself, but that is exactly what Sirico did. And it was a chance encounter behind bars that inspired him to become an actor. He explained to Cigar Aficionado that after he saw group of ex-cons act at Sing-Sing, he knew that was what he wanted to do. When he was released, he called an old actor friend named Richie Castellano and told him he wanted to act. Two weeks later he starred in the 1974 movie "Crazy Joe." The rest, as the old saying goes, is history. When asked about any regrets, Sirico said he had none, adding, "My mistakes gave me my success" (via the New York Daily News).