How David Crosby Possibly Changed George Harrison's Music At A House Party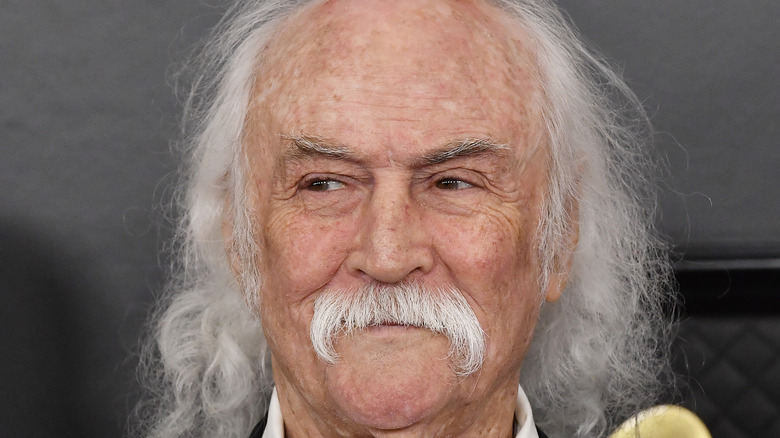 Frazer Harrison/Getty Images
It's a small world, and sometimes the celebrity world can seem even smaller with the amount of intermingling that has long occurred among public figures. That includes everything from high-profile relationships like Travis Barker and Kourtney Kardashian, famous collaborations like Coldplay and BTS, and even famous friendships like Jim Parsons and Rihanna. For those in the music industry, a common question which artists get asked is: What or whom are your musical influences? Some influences are so obvious that artists get plagiarism accusations. Some are more subtle. Bob Dylan famously influenced The Beatles during the height of their careers, but someone else left an impression on George Harrison in particular.
David Crosby has been a part of more than one popular band over the course of his 60 some-odd years in the music business. He was a founding member of The Byrds and later a member of Crosby, Stills & Nash. He was part of the large "Americana" music scene that took place in Laurel Canyon during the 1960s and 1970s as well. Others from this part of California included Joni Mitchell and The Eagles.
David Crosby gave George Harrison a Ravi Shankar album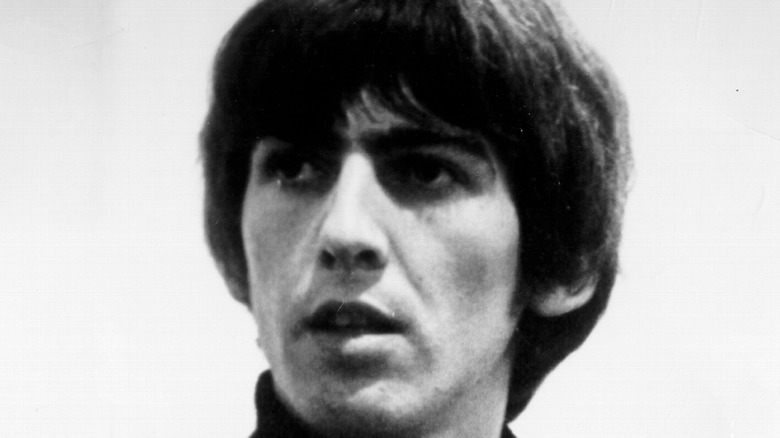 Michael Ochs Archives/Getty Images
George Harrison came across David Crosby at a party in 1965. The Byrds were spending time at Zsa Zsa Gabor's house (totally casual). Crosby has previously spoken about introducing Harrison to Indian music. At that party, he gave Harrison a Ravi Shankar album. By the 1960s, Shankar had toured with his sitar all across Europe and the United States, helping to popularize Indian music. In February of 2022, a fan asked Crosby over Twitter about his memories regarding Harrison and Shankar. Crosby humbly replied, "I don't think I 'introduced' George to Ravi... I did give him Ravi's record at the time, and if that helped or if I helped George find all that music? Then good on me for once" (per Rock Celebrities).
All four of The Beatles traveled to India in 1968 to learn transcendental meditation skills from Maharishi Mahesh Yogi. It was Harrison's affinity for Maharishi that brought them there for the trip. Though this visit was lengthy and widely publicized, the band had previously visited India in 1966 because Harrison wanted to buy his own sitar (per Far Out).
George Harrison and Ravi Shankar met in the 1960s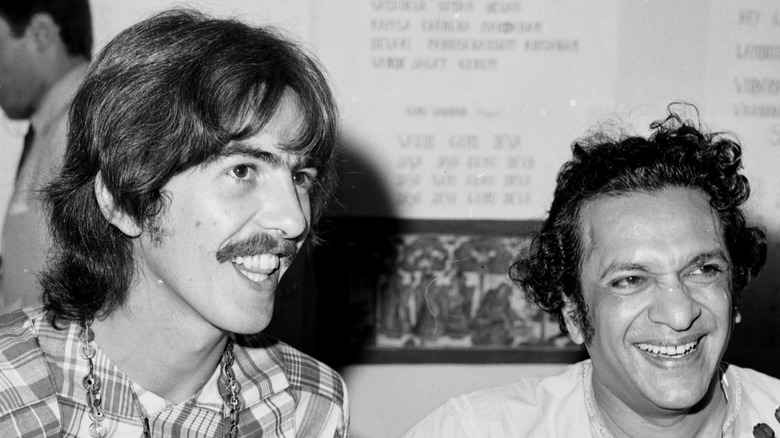 Michael Ochs Archives/Getty Images
Not all of George Harrison's love for Indian music can be chalked up to the Ravi Shankar album from David Crosby in 1965. Scroll.in explains that in that same year, The Beatles released the film "Help!" which featured Indian music in the score. Harrison got to meet Shankar just one year later. Harrison also began visiting the Asian Music Circle (AMC), a home that served as a hub for Asian musicians who aimed to bring their music to British audiences. Musicians from the AMC anonymously featured on The Beatles' 1967 album "Sgt. Pepper's Lonely Hearts Club Band." Harrison quickly became a frequent visitor of the AMC.
Harrison called Shankar "the godfather of world music" and the two remained lifelong friends (per Happy). Shankar was a part of Harrison's Concert for Bangladesh, a benefit concert that Harrison organized to support the refugees in the area. Harrison stated that the concert was actually Shankar's idea. An album from the performance was released in 2005.