Albums Recorded In Bizarre Locations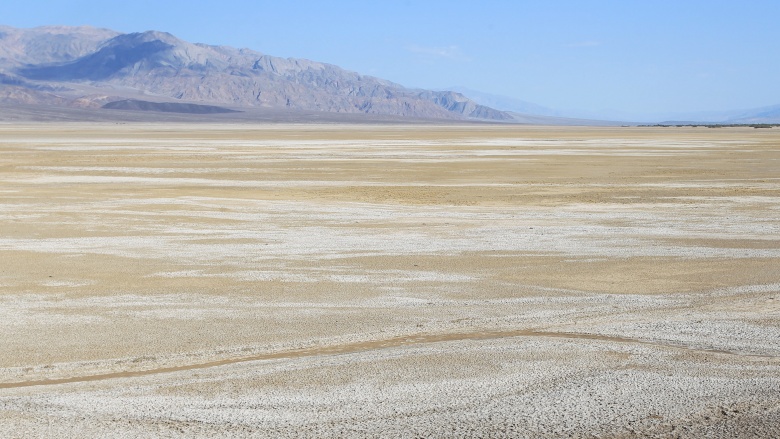 Getty Images
Most music professionals claim that recording an album requires a top-of-the-line studio containing thousands of dollars worth of equipment. Well, they usually say this because they own and rent out those facilities and that recording gear, and probably still owe money on it. It's not true though. In fact, a fancy studio isn't needed at all. An album can be created in some of the most unlikely places, like these were.
Johnny Cash - At Folsom Prison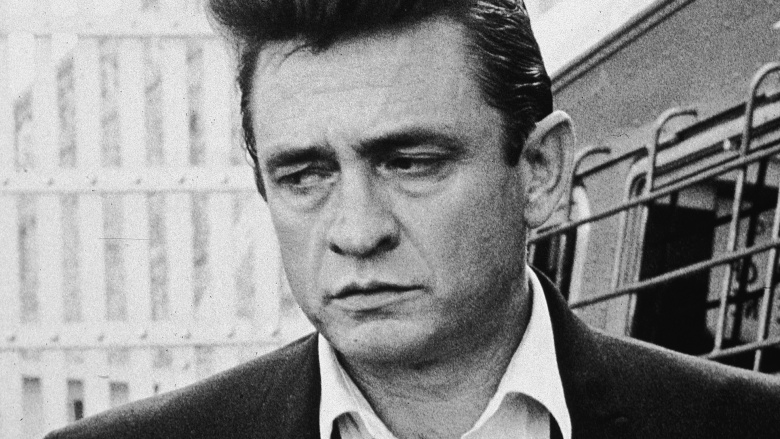 Getty Images
When Johnny Cash recorded "Folsom Prison Blues" in 1955, he'd never set foot in it. He'd only ever heard of the California penitentiary from the movie Inside the Walls of Folsom Prison. Well, he righted that wrong over a decade later, when he recorded his live album At Folsom Prison during two concerts he held at Folsom State Prison on January 13, 1968. (That's right. He held two concerts in one day!) Cash's outlaw image made him a huge hit with the inmates, who can be heard cheering for him in the background. The experience must've been a good one for Cash because a year later, he recorded another prison album, At San Quentin. Both of the Man in Black's albums have gone triple-platinum.
Prince Harvey - PHATASS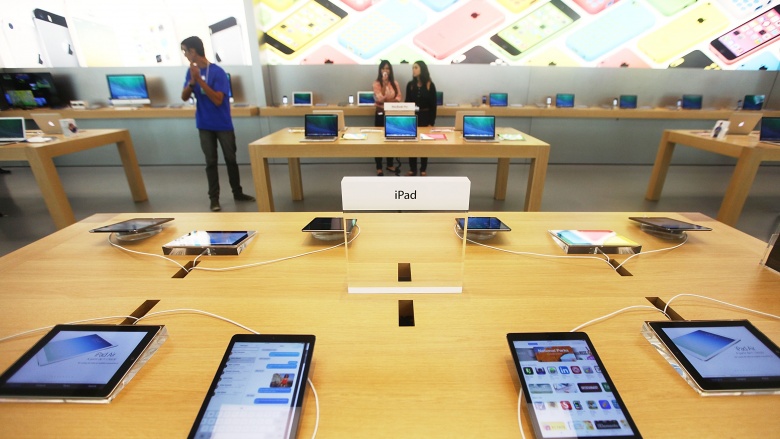 Getty Images
Up-and-coming hip-hop artist Prince Harvey proved he won't let anything stand between him and music stardom when he recorded an entire album in a SoHo Apple Store in 2015. The Brooklynite was in the midst of recording a new album when both his computer and external hard drive crashed on him, according to The Daily Beast. Without the money to buy new equipment, he headed over to the SoHo Apple Store every weekday for four months to record the album that was eventually titled PHATASS (Prince Harvey at the Apple Store SoHo). He had a little help from a couple of the Geniuses too, who bent the rules to allow him to record there. At this point, his visits to the store are rare. Security knows him. Though, that'll probably change once he hits it big and the store becomes a landmark!
Sigur Ros - ( )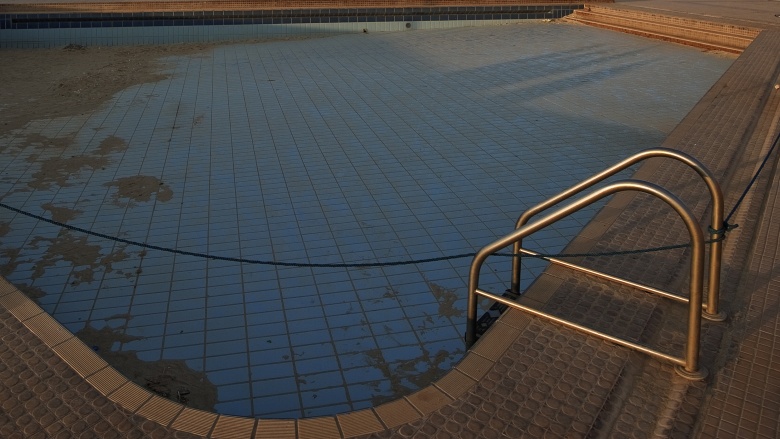 Getty Images
Icelandic rockers Sigur Ros went to the deep end, of the pool, to record their 2002 album ( ), or The Bracket Album. Seriously, they found an abandoned pool, which was built in the 1930s, and bought the property, along with the adjacent buildings and converted it all into a recording studio, according to Sound on Sound. They settled on using the pool when their plans to use an abandoned NATO tracking base proved to be too impractical. If there's one thing these eccentric Scandinavians won't be accused of, it's impracticality. (By the way, converting the pool into a studio involved the use of a crane and the roof of one of the buildings had to be removed.)
Luke Stricklin - "American by God's Amazing Grace"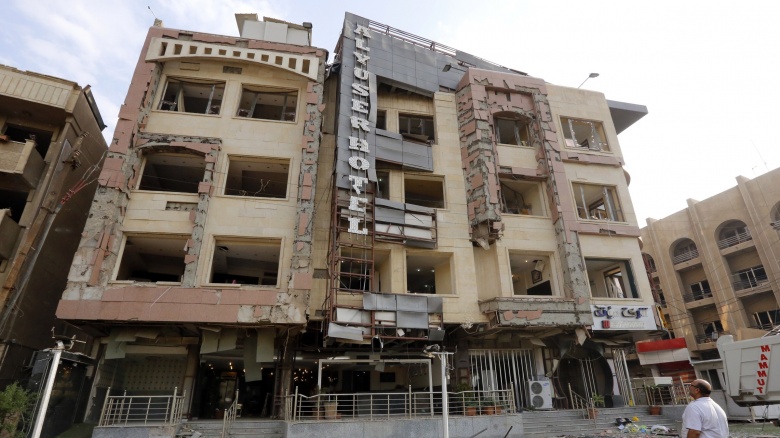 Getty Images
While it's only one song, Luke Stricklin's "American by God's Amazing Grace" earned a spot on this list by virtue of being recorded in a bombed-out building in Iraq. According to the Today Show, the National Guardsman wrote his song in an Army-issue notebook and on a $25 guitar he bought at an Iraqi street market. When the song was finished, he and his army buddies recorded it on a laptop in the bombed-out building that served as a base for his unit. The song got emailed back to the States, and by the time Stricklin returned home in March 2005, the song had become an underground country hit. Now that's a homecoming!
Black Sabbath - Sabbath Bloody Sabbath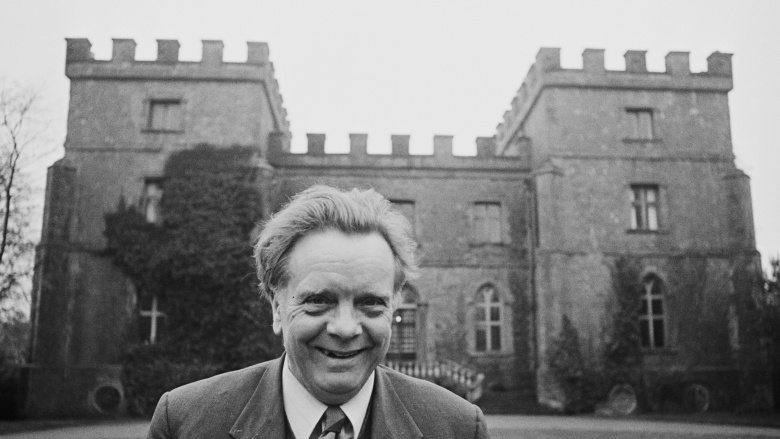 Getty Images
Black Sabbath maintained their heavy metal image while recording their fifth album, Sabbath Bloody Sabbath, in Clearwell Castle. While recording there, the godfathers of heavy metal made use of the dungeons and armory. And according to guitarist Tony Iommi, they may have had a "Spiritual Architect" as well. As Iommi explains in the liner notes to their live album Reunion, he and frontman Ozzy Osbourne noticed and followed a black-cloaked figure one night. But when they followed the figure into one of the rooms, the figure wasn't there. The castle is currently available for weddings. Seriously, look it up.
The Black Keys - Rubber Factory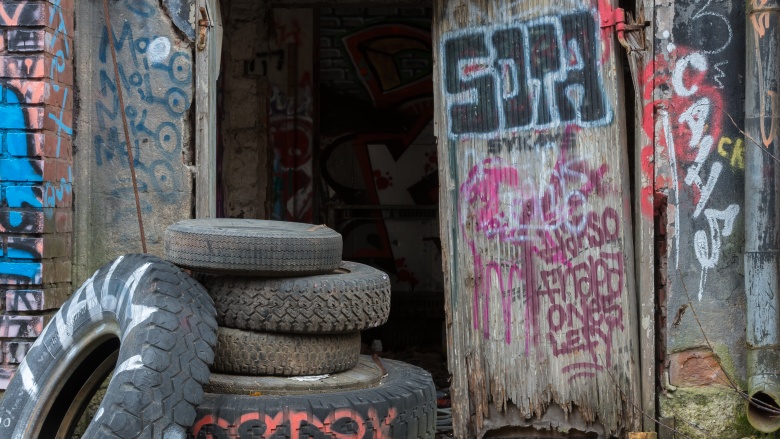 Most fans know The Black Keys recorded their first two albums in drummer Patrick Carney's basement. For their third album, they decided they needed a change of scenery and moved to Akron's abandoned General Tire Factory. There, they recorded "amid crumbling drywall, concrete dust, and possibly toxic levels of asbestos," according to their interview with Magnet. The result of those sessions is the aptly-titled Rubber Factory. However, contrary to what some may think, their album El Camino was not recorded in the bed of an El Camino while driving down the highway.
David Bowie - "Heroes"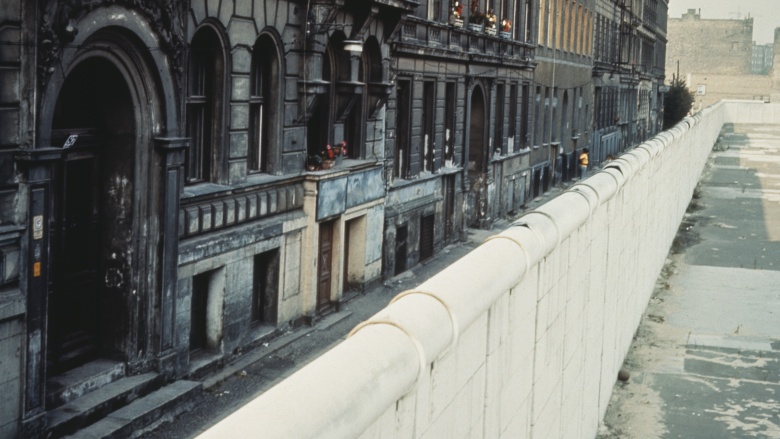 Getty Images
Of the three albums that make up the legendary David Bowie's Berlin Trilogy, only one of them was entirely recorded in Berlin, 1977's "Heroes". Holed up with Brian Eno, the Thin White Duke recorded the classic album at Hansa Tonstudio (Studio by the Wall), located about 500 yards from the Berlin Wall. Living and working under the Cold War megalith had an impact on the recording sessions as well. In fact, according to The Complete David Bowie by Nicholas Pegg, the title track was inspired by a young couple who Bowie saw meeting on "a bench underneath a guard turret on the Wall." Only Bowie could create something beautiful out of the bleakness of Soviet oppression.
Sepultura - Chaos A.D.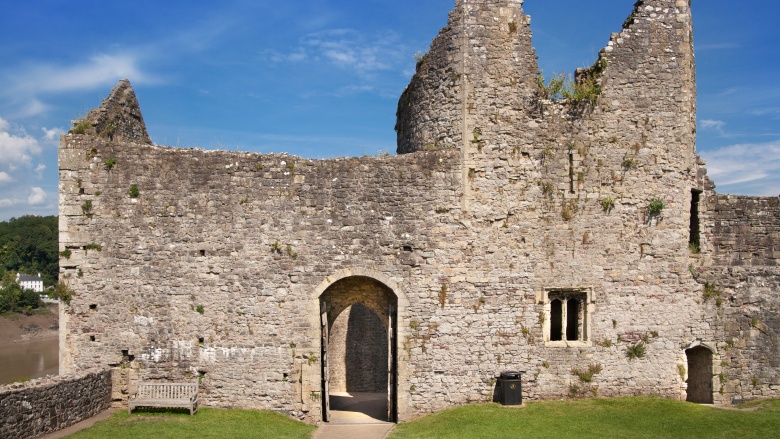 While the majority of Sepultura's seminal Chaos A.D. was recorded at Rockfield Studios in Wales, the album's instrumental "Kaiowas" was not. Instead, the Brazilian headbangers took an excursion to the ruins of Chepstow Castle, a short ride away. According to TeamRock, then-frontman Max Cavalera thought the acoustics and atmosphere of the decaying structure would be the perfect place to record their drum-heavy ballad, even though he "had no clue how [they'd] do it." They must've been banging their heads against the wall to figure it out.
Marilyn Manson - Holy Wood (In the Shadow of the Valley of Death)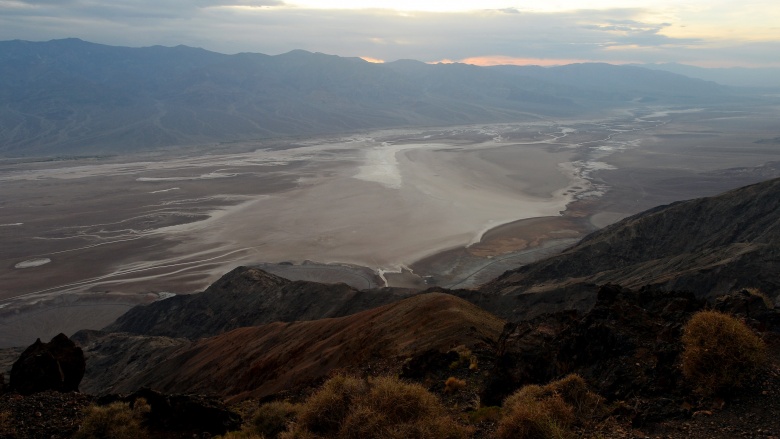 Getty Images
Once his controversiality began to fade, shock-rocker Marilyn Manson sought to regain his infamous notoriety by recording his 2000 album Holy Wood in two extreme locations. The first location was Death Valley, which can reach temperatures of 134 degrees. The other location was The Mansion in Laurel Canyon, which is owned by Rick Rubin and, more importantly, is believed to be haunted. According to an article in Kerrang!, Manson's hope was that the locations' auras would lend something to the recording. (In other words, he hoped people would think he was still shocking and dangerous.) While Holy Wood did well critically, it failed to reignite Manson's fading star. Following this, the man once known for tearing Bibles apart on-stage returned to record his subsequent albums in cushy studios. So scary!