Inside David Letterman's Special Relationship With Warren Zevon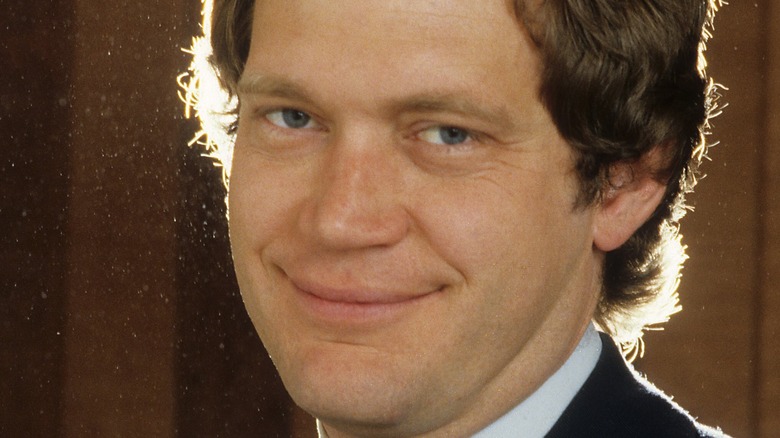 Donaldson Collection/Getty Images
In the early '80s, there was no one more subversive on television, than comedian David Letterman. In the beginning days of conservative family values the 1980's found themselves in (ostensibly a response to the free-wheeling 1970s) America stood proud with Ronald Reagan helming the free world and  "The Cosby Show" reigning over nighttime airwaves. Meanwhile, in the late, late hours of television's overnight, NBC unknowingly unleashed what would become a cultural juggernaut. "Late Night with David Letterman" debuted to a very sleepy audience on February 1, 1982. The show, a wild departure from the network's usual fare, delightfully poked fun not only at celebrity culture, but the news, politicians, and other self-important ideologues. If Johnny Carson represented the face of the "baby boomer" generation, then Letterman stood clearly for what would later become known as the slacker mentality imbued into "Gen X."
After a few failed stints in television, in the early '80s that included his own daytime show, "The David Letterman Show," (via Ultimate Classic Rock). Letterman soon found himself stuck in overnights, the head of his own late-night talk show (via Indy Star). With a lead-in from the wildly successful "Tonight Show starring Johnny Carson," "Late Night with David Letterman" aired weeknights from 12:30 a.m.
Fast Friends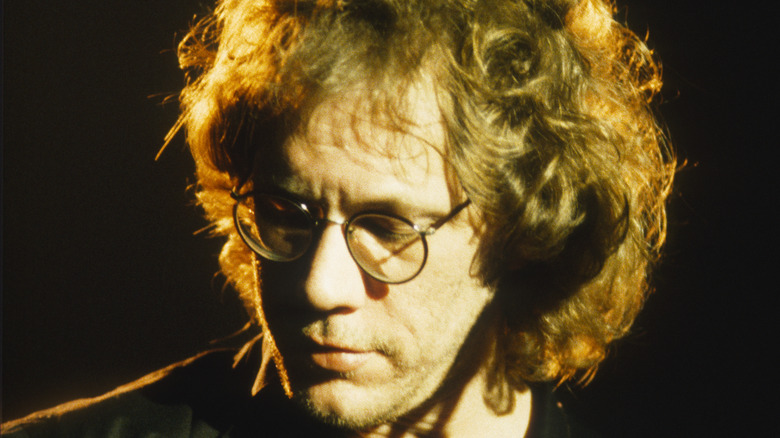 Gie Knaeps/Getty Images
Featuring then upcoming celebrities like Robin Williams, Tom Hanks and Howard Stern (via Rolling Stone), the show had a penchant for the irreverent. From throwing stuff off buildings — a bowling ball, frozen turkeys and even a keg full of nails (via Rediscover the 80s) — to the man himself jumping onto a fuzzy board wearing a velcro suit, Letterman happily pushed the boundaries on idiocy.  When it came to guests, David Letterman was well known for having his favorites. According to Rolling Stone, Letterman had several friends make multiple appearances over the years. Tom Hanks, making his first appearance on "Late Night With David Letterman" in April of 1984, would go on to appear 60 times on both of Letterman's shows (via KPCC). Bill Murray, meanwhile — who would appear on both the first episode of Letterman's "Late Night With David Letterman" in 1982 and his CBS debut in 1993's "Late Show With David Letterman," would go on to appear on both shows 44 times.
Amongst his favorite guests, however, was legendary rock musician Warren Zevon (via Ultimate Classic Rock). Best known for his singer/songwriter style, Zevon became a household name with hits like 1978's "Excitable Boy," "Lawyers, Guns and Money," and perhaps his best-known effort, "Werewolves of London." In July of 1982, the musician first appeared on "Late Night with David Letterman," just a few months after the show's debut.
Meeting mortality straight on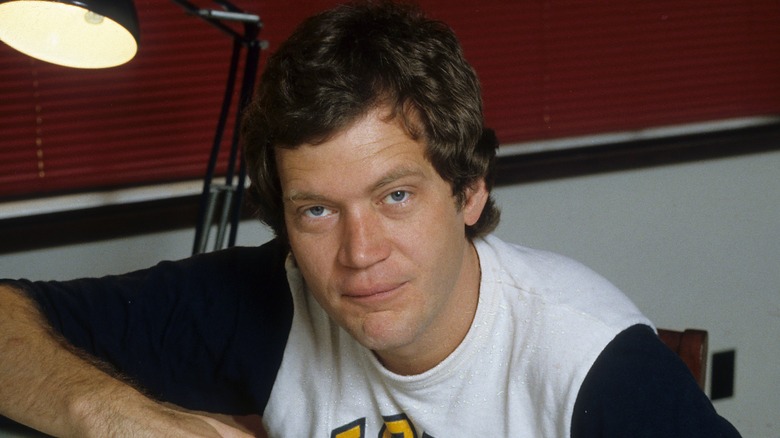 Donaldson Collection/Getty Images
The early '80s were a tough time for Warren Zevon. With the follow-up to 1978's popular "Excitable Boy," failing to make any traction on the charts, the musician's career was heading on a downward trend. Going on to "Late Night With David Letterman" to promote his new album "The Envoy," Zevon was also dealing with personal issues related to alcohol abuse. Letterman, being a fan, didn't care much about any of that and just wanted to hear the music. After playing a two-song set, Letterman invited the musician over for a short chat. The pair hit it off, with Zevon appearing on Late Night many times, including filling in for the show's band leader, Paul Shaffer (via JamBase).
In August of 2002, Warren Zevon was diagnosed with an inoperable form of cancer known as mesothelioma. A few short months later, the singer/songwriter took to Letterman's "The Late Show With David Letterman" for what be his final appearance (via Best Classic Bands). Dropping the usual format, Letterman interviewed the musician for the entire hour. During the interview, Zevon openly discussed the ins and outs of his fatal diagnosis, joking from time to time telling Letterman at one point "...how much you're supposed to enjoy every sandwich..." when asked what cancer had taught him. Warren Zevon died less than a year later on September 7, 2003 (via Britannica)