The Heart-Wrenching Death Of Ivana Trump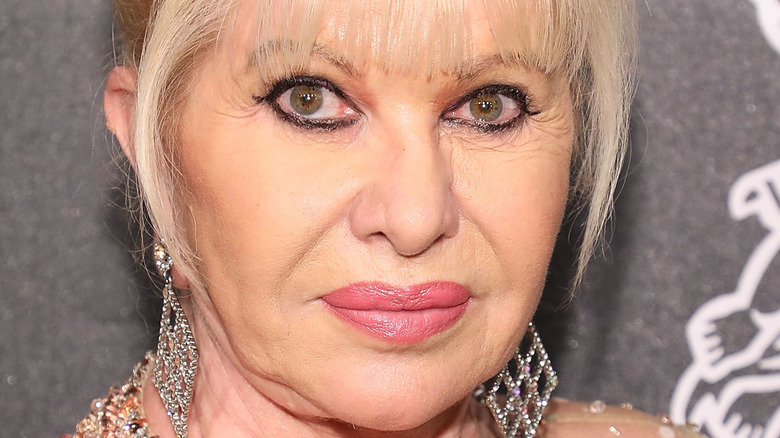 Taylor Hill/Getty Images
On July 14, 2022, it was announced that Ivana Trump, the ex-wife of former United States President Donald Trump, died at the age of 73. Her family announced her death in a statement released to media outlets. "Our mother was an incredible woman — a force in business, a world-class athlete, a radiant beauty, and caring mother and friend," the statement read. Ivana Trump was Donald Trump's first wife, and the two were married from 1977 until 1992. Together they have three children: Donald Trump Jr., Ivanka Trump, and Eric Trump (via ABC News).
Ivana Trump was born Ivana Marie Zelnícková and grew up in Gottwaldov, Czechoslovakia (now known as Zlín, Czech Republic). According to Biography, she was a competitive skier in her youth and was even named an alternate for the Czechoslovakia team ahead of the 1972 Winter Olympics in Sapporo, Japan. Her first marriage happened around the time she was skiing competitively, and it was to an Austrian skier named Alfred Winklmayr.
After her marriage to Winklmayr ended, Ivana moved to Canada and worked as a ski instructor there until she decided to pursue a modeling career and moved to the United States, where she met Donald Trump.
The Trumps were married for 15 years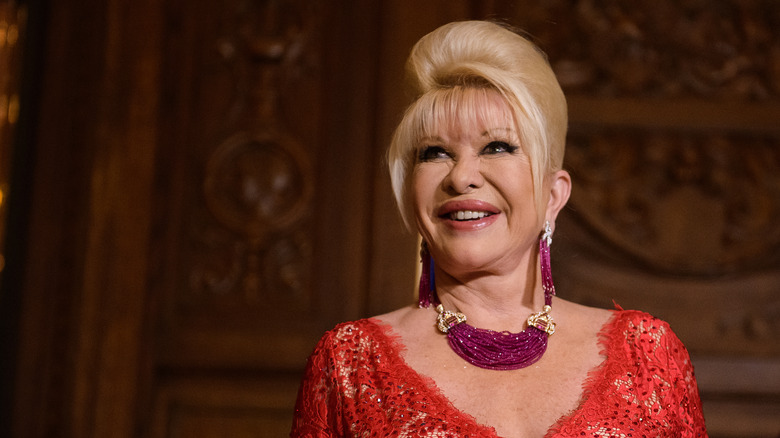 Noam Galai/Getty Images
Donald and Ivana Trump met each other in 1976, and by 1977, they were husband and wife, according to Biography. Ivana became a prominent player in the New York social scene of the late 1970s and '80s. Additionally, she worked on several of her husband's projects — perhaps notably Trump Tower in New York City — where she handled some of the interior decorating. The Trumps divorced in 1992 after separating in 1990 following rumors that Donald Trump had been having an affair with his eventual second wife, Marla Maples. After the divorce, Ivana wrote several books and started a fashion company. She made occasional television and film appearances and was married two additional times, both of which ended in divorce.
Ivana Trump's death was annonuced on July 14, 2022. "Ivana Trump was a survivor. She fled from communism and embraced this country. She taught her children about grit and toughness, compassion and determination. She will be dearly missed by her mother, her three children and ten grandchildren," her family said in a statement (via ABC News).