This Is The Only Original Surviving Cast Member Of The Beverly Hillbillies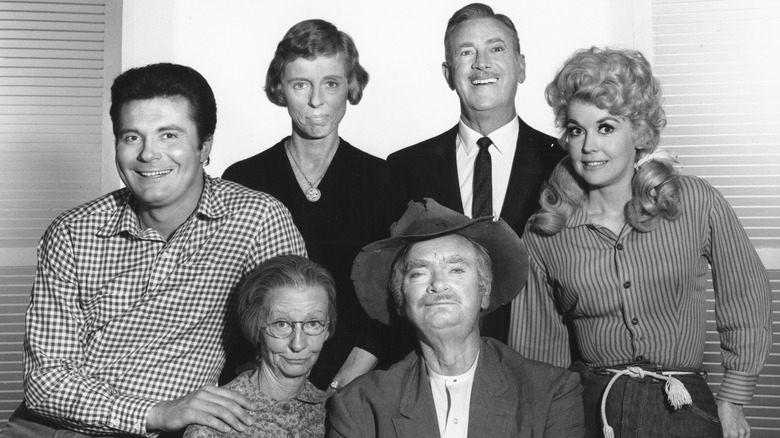 Michael Ochs Archives/Getty Images
"The Beverly Hillbillies" was a beloved family sitcom that ran from 1962 to 1971. The show's theme song sums it up perfectly: a family of southern mountain folk strikes oil on their property, thus making them rich. They take their newfound money and move to Beverly Hills, California. In their new home, antics ensue, as they do not fit in with the rest of the neighborhood's high society residents. Per IMDb, the show earned Emmy awards for actresses Nancy Kulp, who played bank secretary Jane Hathaway, and Irene Ryan, who played the family's sassy grandmother, often referred to simple as Granny. Outside of Emmy award-winning cast members, the show featured multiple actors and actresses who became household names. Buddy Ebsen played the family's patriarch, Jed Clampett. Ebsen's career had included playing Fess Parker's sidekick in the Disney version of "Davy Crockett," as well as almost dying from the makeup when he was cast as the original Tin Man in the Judy Garland "The Wizard of Oz." Donna Douglas played his daughter, Elly May Clampett.
Given the era during which "The Beverly Hillbillies" aired, the world has lost most of the stars of the show who brought these lovable characters to life. Fortunately, many of them lived long lives after the show, but only one cast member remains. 
Max Baer Jr. is the last living cast member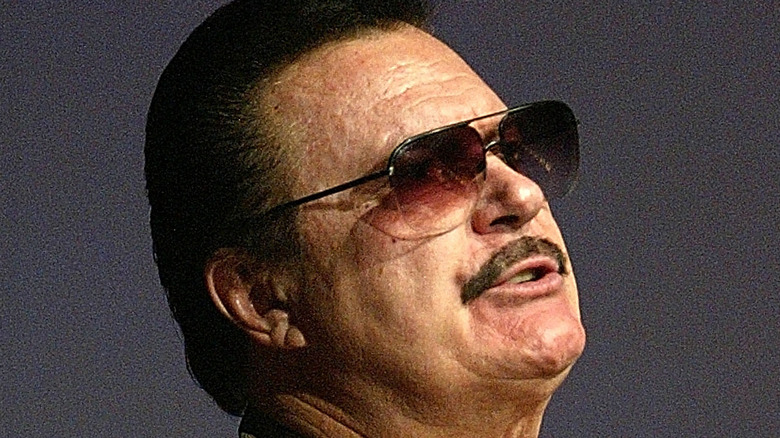 Frazer Harrison/Getty Images
Donna Douglas thrived into her early 80s before being diagnosed with pancreatic cancer; she died in 2015 (per Nola.com). Buddy Ebsen died of pneumonia when he was 95 (via IMDb). Irene Ryan (per The New York Times) died from the effects of a stroke at age 70. According to Wide Open Country, Kulp died of cancer in 1991, also age 70. The only remaining cast member of "The Beverly Hillbillies" is Max Baer, Jr. Unsurprisingly, he played the youngest character on the show, Jethro Bodine. His character was the son of Jed Clampett's cousin Pearl. According to Newsner, what made Bodine so memorable was Baer Jr.'s ability to make the character seem "real." Baer, Jr. landed the role somewhat by accident and luck, admitting to knowing little about acting prior to heading to Los Angeles after graduating from college.
When speaking about his relationship with Douglas after she passed away in 2015, he stated, "I'm the last man standing. All the actors, producers — everybody on the show is gone" (via Rumor Fix). As of 2022, Baer is 84 years old. His overnight success and his time as Jethro Bodine still bring fond memories. 
Max Baer Jr. had a famous father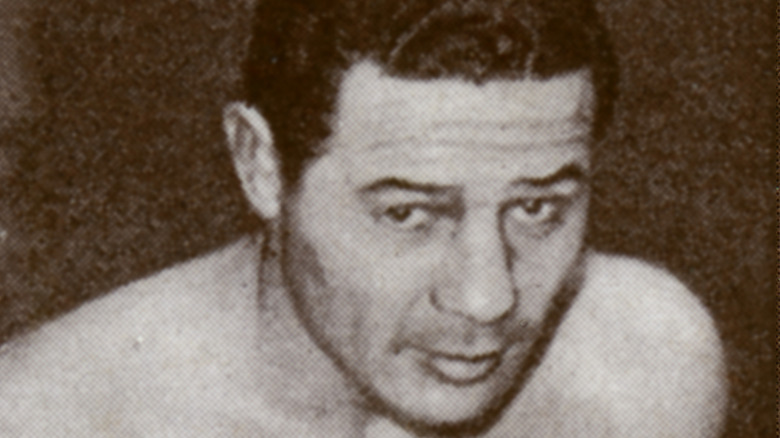 Print Collector/Getty Images
Perhaps Max Baer Jr. was prepared for the spotlight. His father was boxer Max Baer (above), who went on to star in films (per the International Boxing Hall of Fame). Baer is also portrayed by Craig Bierko in the 2005 film "Cinderella Man," but the film focuses on the true underdog story of boxer James J. Braddock, who fights against Baer in the film.
As with many sitcom stars of the past, Max Jr. never landed another role quite as iconic as Jethro Bodine. Despite the show ending in 1971, the public seemed to only associate him with "The Beverly Hillbillies" for the rest of his acting career. This is not to say that he did not enjoy other roles or that his show business career ground to a halt. He wrote, produced, and directed low-budget films like 1974's "Macon County Line," which went on to earn $35 million on an estimated $225,000 budget. He stated that he would have had to "sell door-to-door" if the film had not been so successful (per IMDb).