How The Reagan Administration Influenced This Legendary Prince Hit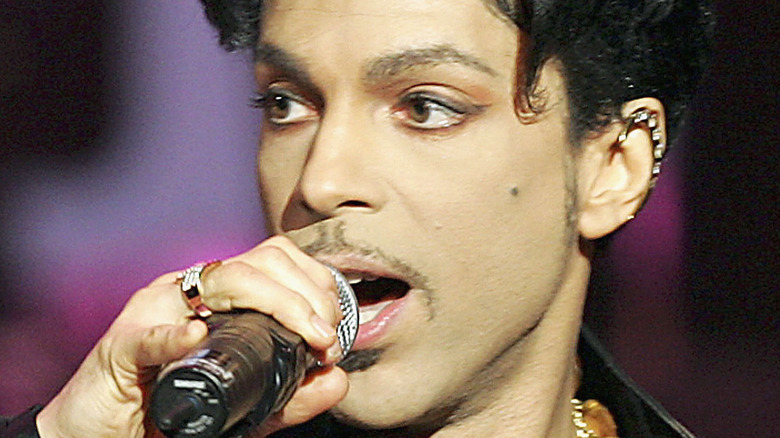 Kevin Winter/Getty Images
When Prince Rogers Nelson broke out of the Minneapolis music scene with his self-titled album in 1979, he was most famously known for his sexually-charged lyrics and performances. As Rolling Stone put it, "Prince's first three records were so erotically self-absorbed that they suggested the reveries of a licentious young libertine." And with songs like "Dirty Mind" and "Do Me, Baby," it's easy to understand why. No sexual topic seemed off limits for the musical innovator. Prince's lusty lyrics were a staple of his career, but there was also an undercurrent of politics that occupied the mind of The Purple One.
As early as his third album, "Dirty Mind," Prince began to address issues in politics, society, and culture with the release of "Uptown," which takes on themes of racism and gender. In the early 1980s, Prince became increasingly concerned about mounting tensions in the Cold War between the U.S. and the Soviet Union, which many worried would turn into a nuclear apocalypse. That global dynamic inspired some of his most famous songs, including "1999," as well as some less-noted tunes like "Ronnie Talk to Russia."
"People say Prince wasn't political. Yes he was!" singer-songwriter Shelby J, who joined Prince's New Power Generation in 2006, told Independent. "Not always, but he was very aware of what was happening in the world, and in his country. His motto was love for one another, but that doesn't mean that you don't talk about things that are wrong."
Prince planned to party to stop nuclear war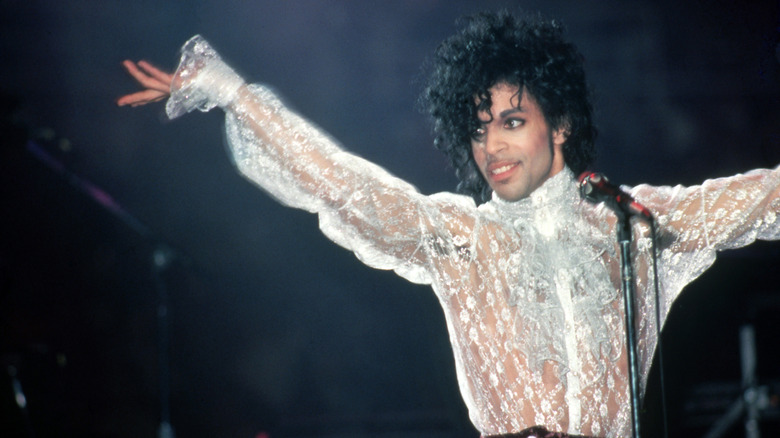 Icon And Image/Getty Images
In 1982, as the world watched then-President Ronald Reagan ratcheting up rhetoric against the USSR and stockpiling nuclear weapons, Prince took a look at the people around him with a bit of bewilderment. He was surprised by the level of pessimism people had for the future, even with the prospects of nuclear war hanging in the balance. "We were sitting around watching a special about 1999, and a lot of people were talking about the year and speculating on what was going to happen," Prince later told Larry King (via YouTube). "And I just found it real ironic how everyone that was around me whom I thought to be very optimistic people were dreading those days, and I always knew I'd be cool."
As far as His Royal Badness was concerned, it was an opportunity to write a song. And "1999" quickly became the song that put the party in nuclear catastrophe. Prince acknowledged the potential for a nuclear holocaust (via Songfacts): "But when I woke up this mornin' / could've sworn it was judgment day / The sky was all purple / There were people running everywhere / Trying to run from the destruction. / Everybody's got a bomb / We could all die any day."
Not to worry; Prince had a game plan: "But before I'll let that happen / I'll dance my life away / Don't stop it, don't stop it, say it one more time / Two thousand zero zero party over, oops out of time / (Yeah, yeah) / So tonight I'm gonna party like it's 1999."
Prince wasn't always so optimistic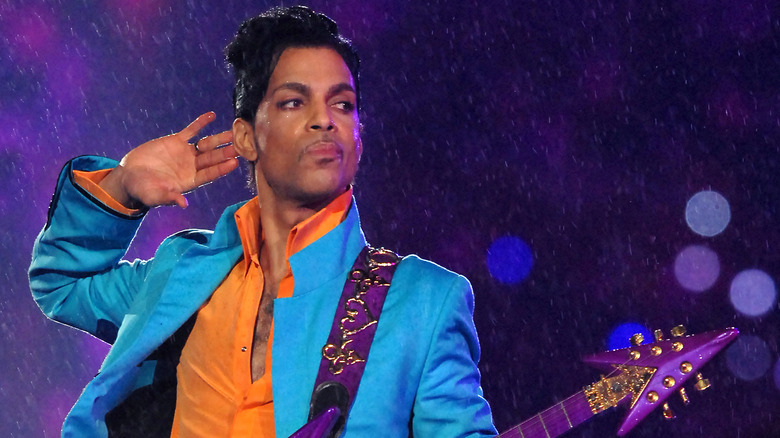 Theo Wargo/Getty Images
Prince's writing about nuclear war wasn't always as hopeful as it was in "1999." In 1981, he released a short song called "Ronnie, Talk to Russia" from his "Controversy" album. The song was the b-side of "Let's Work," but it was never performed on tour, according to Genius. The jarring song that combined droning, gospel-like singing, and gunshots and explosions, was a plea to the newly-elected president, Ronald Reagan, to de-escalate tensions with the Soviet Union to prevent a nuclear war.
If nothing else, the message was direct: "Ronnie talk to Russia before it's too late / Before they blow up the world / Before they blow up the world / Don't you blow up my world."
Years later, as the end of 1999 came and panic surrounding the Y2K bug crippled much of the country, Prince decided to host a pay-per-view concert called Rave Un2 the Year 2000 for those who weren't leaving the house. He vowed to never play "1999" again after the concert. "We're going to retire it after this, and there won't be no need to play it in the '00s," Prince told CBS's "The Early Show" (via YouTube). But that all changed on February 2, 2007, when he played a small clip of "1999" during the Super Bowl XLI halftime show in Miami. The crowd's reaction may have encouraged him to bring the track out a bit more. According to Setlist.fm, Prince played "1999" 149 more times before his death on April 21, 2016.