Pam Grier Turned Down Roles For A Really Sad Reason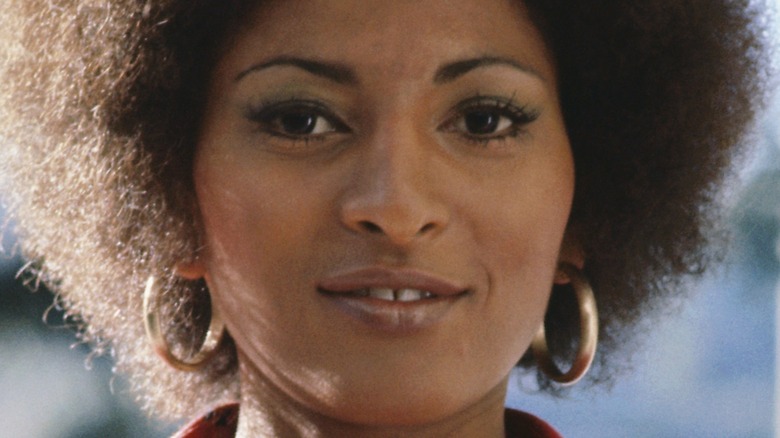 Michael Ochs Archives/Getty Images
By many measures, Hollywood actress Pam Grier is a survivor. To be successful in TV and movies takes versatility and a willingness to take opportunity as it comes. But as it turns out, Grier built her decades-long career in acting while also turning down certain roles for a sad and very personal reason. Grier's film career began in the '70s, with a series of so-called "Blaxploitation" action films, which were highly successful at that time. Grier then had her latent star resurrected some two decades later by Quentin Tarantino with his film "Jackie Brown," a movie in which Grier played the title role, as The New Yorker reports. 
Beyond those film parts, though, what motivated Grier to pass on some roles in particular relates to a number of incidents which occurred to the "Bless this Mess" star early on in her life, as Grier revealed in her 2010 memoir "Foxy: My Life in Three Acts" (via Deadline). And the fact that Grier stuck to her convictions in this area casts the success that she has so far enjoyed in even finer relief, both in film and on television (via IMDb).
Grier was sexually assaulted two times in her life, and fought off a third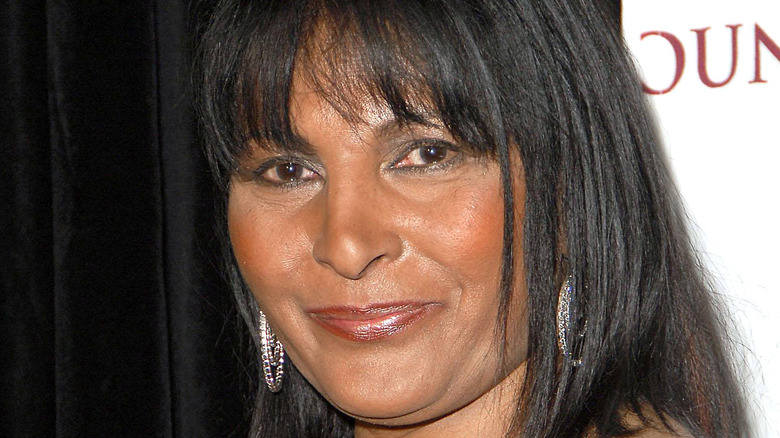 Everett Collection/Shutterstock
Born in 1949 in Winston-Salem, North Carolina, Pam Grier was sexually assaulted twice in her life, and nearly once more, though in that case, the "Coffy" actress fought off her attacker, based on reporting from Deadline (via IMDb). The first time it happened, Grier was only 6 and she was attacked by two older boys, as the star wrote in her memoir "Foxy," according to The New Yorker. Grier was raped once more in college when she was 18, as Film-News explains.
The third attempted sex assault on Grier was at the hands of a family friend, reported mentor, and 300-pound ex-football player, as Grier explained to Deadline. In that instance, Grier managed to repel her attacker using furniture as a weapon, and although she escaped, she had scratches and abrasions. On the last case of assault Grier experienced in her life, the star later said (via Film-News) "I couldn't believe what was happening. I didn't understand it."
If you or anyone you know has been a victim of sexual assault, help is available. Visit the Rape, Abuse & Incest National Network website or contact RAINN's National Helpline at 1-800-656-HOPE (4673).
Grier turns down roles involving sex assault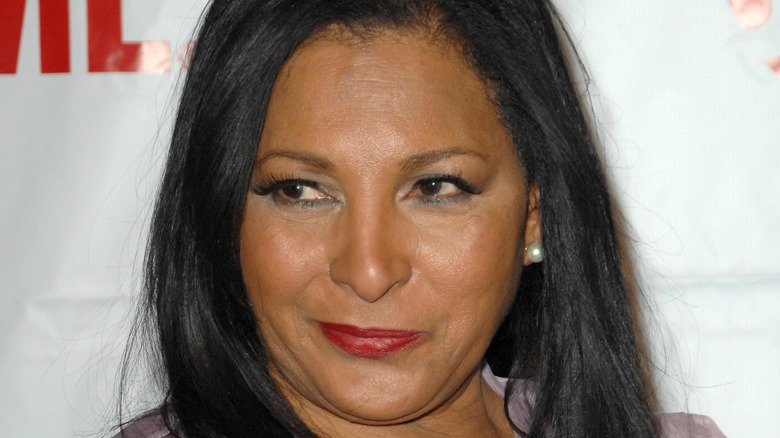 s_bukley/Shutterstock
Due to these incidents of sexual assault in her life, Pam Grier turns down roles in which sexual assault is involved, regardless of how taking that part might help her career. In her book, "Foxy," the first two attacks are included but the third attempted assault was left out, because her publisher felt it was too much, as the "Foxy Brown" actress told Deadline.
What did make it into Grier's memoir is an alleged near sex assault on the star at the hands of entertainer Sammy Davis Jr. while his own wife was present, based on further reporting from Deadline. In casting a potential upcoming film of her life, Grier understands that many young actresses will want to play her, as she told entertainment journalist Allison Kugel. That being said, she would understand if the story's themes of sexual assault might deter some actresses from doing so. And at several points in her own career she's made that same choice. "​​I know that I cannot portray that in a movie, because I don't want to revisit those moments and emotions," Grier said (via Allison Kugel).