How Much Money Did Larry Page Earn During The Pandemic?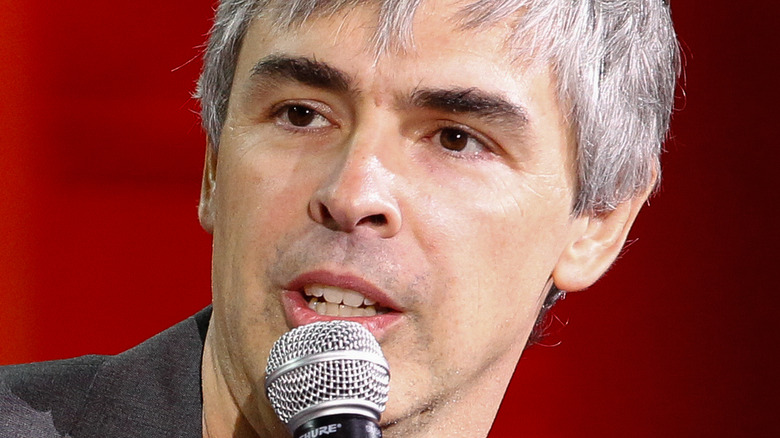 Kimberly White/Getty Images
The livelihoods of many people were threatened by forced business closures and other economic disruptions on account of the COVID-19 pandemic beginning in March 2020 and lasting throughout much of 2021, per the Centers for Disease Control and Prevention website. In some parts of Southeast Asia, in particular, the threat of pandemic lockdowns remained well into 2022, as Bloomberg notes. In response to these mitigation measures, governments all over the planet prepared financial relief packages for their citizens. But not everyone felt the financial blow of the pandemic, or the ensuing government response, equally.
During the timespan of 2020 and 2021, in fact, some people actually made money, especially high-profile executives in the tech industry. Those individuals benefited as their  stocks on Wall Street surged in response to lockdown-related shifts to remote learning and work, as the BBC reports. That uptick also extended into a number of food and grocery-related delivery services, as Axios also notes. Among those who benefited was Larry Page, Google co-founder and CEO of Alphabet, the leading search engine's parent company. Based on 2021 reporting from Insider, the tech executive is now worth much more now than what he was worth when the pandemic started.
Alongside Sergey Brin, Page founded Google in 1998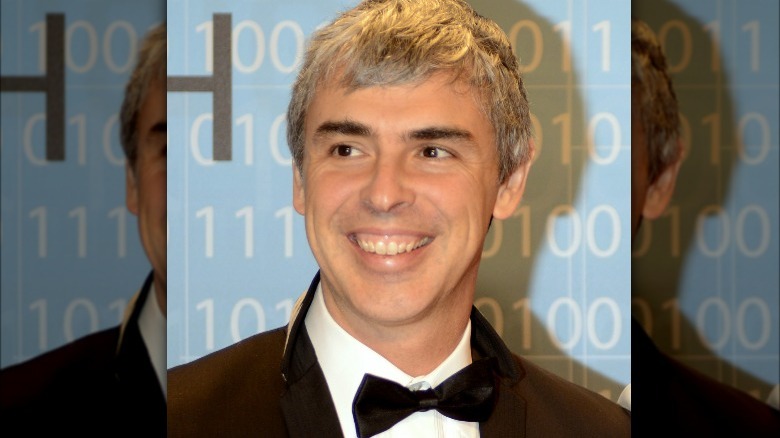 Tim Mosenfelder/Getty Images
Based on further reporting from Forbes, Page founded Google with Sergey Brin in the late '90s. Through the strength of their so-called PageRank algorithm, Google went on to dominate the search engine industry. Page served as CEO of Alphabet, Google's parent company, until 2019, and CEO of Google until 2001. After 2019, Page stepped back from his executive duties at Alphabet, but he remains an active board member and controlling shareholder. Now Page has also gone on to invest in space exploration, among other ventures.
Prior to the COVID-19 pandemic, Page was without a doubt already a billionaire. His company, Google, went public in 2004 and almost immediately generated more than $1 billion in revenue. To this day, the Silicon Valley giant remains among the largest companies on the planet, based on market capitalization, behind only Apple Incorporated, according to Investopedia. Clearly, the stock performance of Google made co-founders Page and Brin rich, but as populations across the world spent more time at home using Google and YouTube, which Google owns, Page only grew that much richer.
Page is among the world's first centibillionaires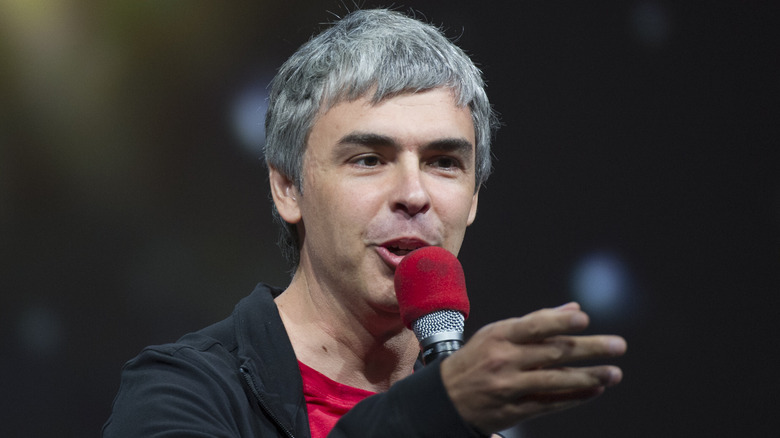 Bloomberg/Getty Images
As Insider goes on to report, from the onset of the COVID-19 pandemic Page's wealth has skyrocketed by some $40 billion, putting Page's net worth at more than $100 billion, or what's otherwise known as a centibillionaire. Alongside Page in that rarified air is Brin, as well as a list of other well-known tech executives, such as Elon Musk, Warren Buffett, and Mark Zuckerberg.
In 2021 alone, Page's worth ballooned by some $20 billion, based on Bloomberg estimates. And in 2020, Google brought in nearly $50 billion in revenue, up some $10 billion from the year prior. Explaining this wealth increase for Page, he maintains controlling shares in Alphabet, alongside Brin. But as the old saying goes, what goes up must come down, and based on July, 2022 reporting from Forbes, Page now misses the centibillionaire mark only slightly. When it's a matter of tens of billions of dollars, though — do you think he's really counting?