The Bizarre Way Dr. Paolo Macchiarini Tried To Connect Himself With The Obamas, The Clintons, And The Pope
Dr. Paolo Macchiarini, once considered a superstar surgeon, has more recently been in the news for all the wrong reasons. In 2008, he pioneered a seemingly life-saving surgery to replace a patient's trachea with a synthetic version, using the patient's own stem cells to make sure the new windpipe would be accepted by the patient's body. He performed the surgery on 17 or more people, according to The Guardian, and most of them later died.
In June, a Swedish court found him guilty of causing bodily harm, which is a felony in Sweden. He was found not guilty on other charges, only because the patients involved were near death already (via Science).
According to ABC News, Macchiarini's colleagues accused him of lying in papers he published about his work, suggesting he knew how dangerous it could be. Shockingly, this wasn't Macchiarini's only scam. ABC News also interviewed his ex-fiancée, Benita Alexander, about the massive lies he told her.
The Clandestine Network
Benita Alexander (pictured) was a producer for NBC when she met Dr. Paolo Macchiarini. She was producing a documentary about his work with a young Korean girl on whom Macchiarini performed his trachea surgery. The girl later died.
When she fell for Macchiarini, Alexander told ABC News, she was worried about journalistic ethics, but that turned out to be the least of her problems. During their relationship and engagement, she said Macchiarini told her about a "clandestine network" he was part of that provided on-call medical care to world leaders. Specifically, he mentioned the Pope, the Obamas, and the Clintons. He said Bill Clinton was a close friend, and that they played tennis together.
When the pair began planning their wedding, Alexander was worried they wouldn't be able to get married in the Catholic Church because they were both divorced. Macchiarini said he'd see if the Pope could help them out, then came back with exciting news: The Pope had agreed to perform the wedding himself.
Macchiarini began to plan a lavish ceremony for them (held in a castle) in which Andrea Bocelli and John Legend were supposed to be performing.
The truth comes out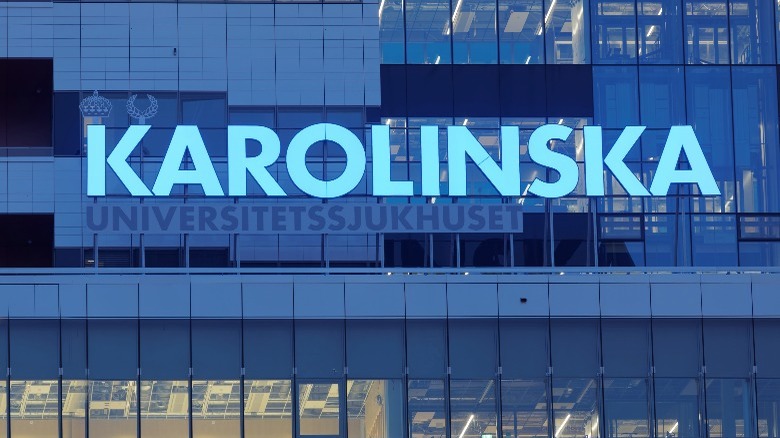 Hans Christiansson/Shutterstock
Dr. Paolo Macchiarini's deception started to fall apart when a friend informed Benita Alexander that the Pope wasn't even planning to be in Rome on the wedding day. Alexander called the castle venue and the supposed caterer, only to find that no one at either place had heard of Macchiarini.
She began to use her journalistic skills to investigate him, even hiring private detectives in the U.S. and Italy. A representative from the Vatican confirmed that Macchiarini wasn't one of the Pope's doctors, and someone who knew the Clintons told Alexander they had never heard of Macchiarini, either. She also couldn't find anything tying him to the Obamas.
Alexander eventually discovered that Macchiarini was, in fact, still married. In 2016, Vanity Fair wrote an article on the wild ride that was Alexander's engagement to Macchiarini. According to Science, this was published just after a Swedish investigative documentary revealed some of Macchiarini's medical misconduct. The documentary led to Macchiarini being fired from the prestigious Karolinska Institute, and soon afterward, the legal proceedings against him began.