An Astonishing Number Of Families Have Disappeared Through Faye Yager's Networks
Though it makes sense that anyone who devotes their life to helping children trapped in abusive homes might be considered a hero, that's far from the case when it comes to Faye Yager and her Children of the Underground network, according to an FX docu-series also called, "Children of the Underground" (via IMDb). Described as an "Underground Railroad" for parents of abused and molested children whom the courts have failed to protect, Yager's network reportedly helps parents and children all over the world go into hiding with fake passports, disguises, and assumed identities. As Newsweek explained in 2016, though, Yager's intentions and the practices of her organization might not be what they seem.
In 1992, in fact, Yager, then 44, was put on trial in Georgia for kidnapping and emotionally abusing the very same children she claimed to help, based on reporting from The New York Times. In Yager's telling, her group offers an important alternative for parents and children who allege abuse and molestation, but are nonetheless in court-enforced living situations where the accused perpetrator, who is often a parent, is still present or given rights to visitation and sometimes even custody.
The testimony of young children in situations like these is often discounted which forces some parents to take drastic measures, Yager said (via The New York Times). To her critics, though, Yager is alleged to coerces sex abuse claims, and has helped an astonishing number of children disappear with no accountability, per Newsweek.
If you or someone you know may be the victim of child abuse, please contact the Childhelp National Child Abuse Hotline at 1-800-4-A-Child (1-800-422-4453) or contact their live chat services.
Yager's network includes thousands of safe houses
There are real issues with believing children who give testimony in domestic abuse cases, according to the U.S. Department of Justice (DOJ) Office of Justice Programs website. In situations of abuse such as molestation and other related crimes, children and parents who seek help from the legal system are sometimes not believed due to the child young age. In more than half of the states, children as young as 10, and sometimes as old as 14, are not considered competent witnesses at all, as the DOJ notes. In the remaining states, children and adolescents of any age are allowed to take the stand. Almost as much of an issue is how many minors are abducted each year by a parent or guardian, as Newsweek goes on to explain.
As Yager herself put it in 1992, speaking with The New York Times "If you were raped, and you're 5 years old and your parents are getting a divorce and your father did this to you, no one's going to believe you," Yager said. At that time, she claimed to have helped an estimated 2,000 children and guardians vanish, based on The New York Times reporting. "They're going to treat you like you're black and it's 1930," Yager also added. According to some, though, Yager's extra-judicial approach, characterized by The New York Times as vigilante justice, takes things too far. And some parents who've had children go missing in Yager's network go to great lengths to find their children.
The exact number of children who've vanished with Yager's help is unclear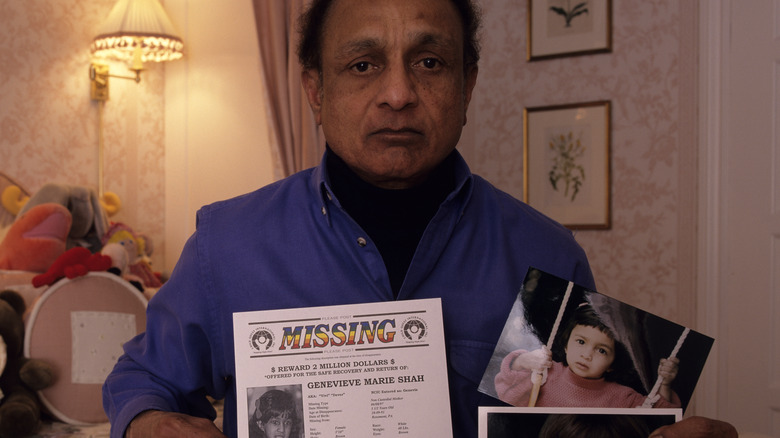 Joe Mcnally/Getty Images
Though thought to still be active, the precise number of children and parents now living under an assumed identity thanks to Yager's Children of the Underground network is not known, and given the nature of Yager's work, no records are kept. Per 2016 reporting from Newsweek, Yager has worked with as many as 7,000 families, with roughly 3,400 children and guardians on the run. At one time the number of safe houses Yager works with was reported at 1,000. That number, too, is said to have grown.
Critics of Yager's methods allege kidnapping, interfering with due process, and more. In 1998, a $100 million lawsuit was brought against Yager's organization by Bipin Shah (pictured), a father who accused Yager of helping his ex-wife take his daughters. Shah's daughters were later found and that lawsuit was dropped (via Newsweek). A trailer for the FX series "Children of the Underground" is available to watch now on Youtube.