What Was NBA Great Bill Russell's Net Worth When He Died?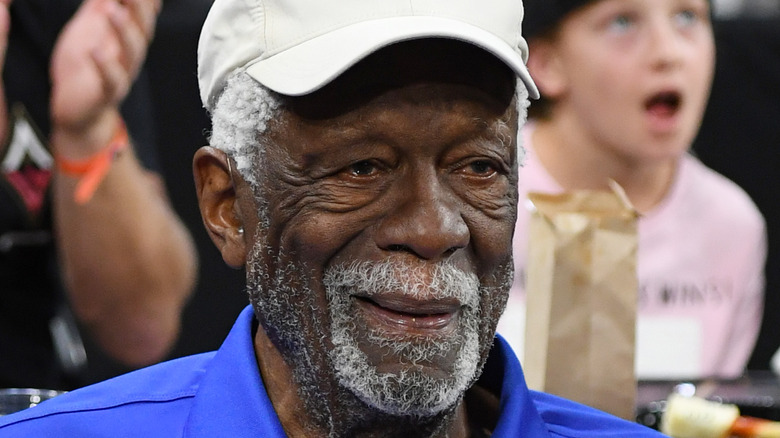 Ethan Miller/Getty Images
NBA great Bill Russell has died at the age of 88, according to CNN. His death was confirmed in a statement on the official Bill Russell Twitter account. No specific cause of death was given, but according to Twitter, Russell died peacefully with his wife Jeannine by his side. Adding distinction to Russell's illustrious career in the NBA are 11 championship rings with the Boston Celtics under legendary coach Red Auerbach. A record eight of those 11 wins were consecutive, per Sportscasting. Russell was also the first Black coach in the league, also with the Boston Celtics, according to the NBA website.
After his playing career, Russell continued to advocate for social justice issues all throughout his life, as USA Today also notes. In his post-playing career, Russell worked as a basketball commentator for CBS and he continued to coach in the league. After the news of Bill Russell's passing was announced, NBA commissioner Adam Silver released a statement (via USA Today). In it, Silver called Russell "the greatest champion in all of team sports," and added that Russell had an enormous impact both on basketball and on society. Given the rich and varied career Russell had, the beloved athlete had a sizable net worth when he died, as Celebrity Net Worth explains.
Bill Russell's net worth was $10 million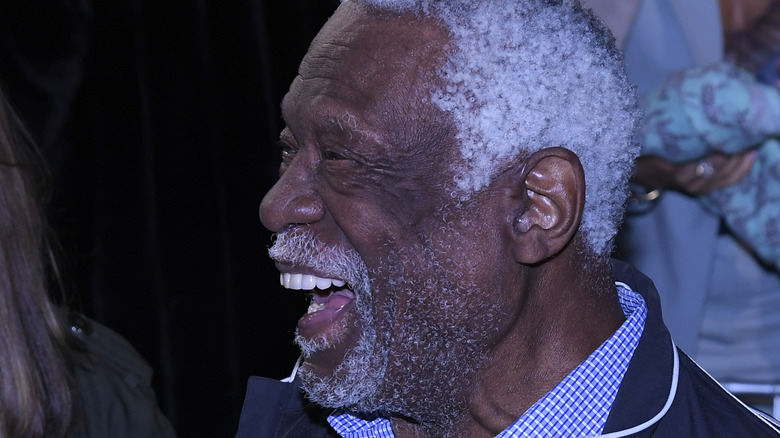 John Mccoy/Getty Images
As Celebrity Net Worth goes on to note, the late NBA legend Bill Russell had a net worth of $10 million when he died. The five-time MVP and 12-time All-Star center was known for an all-around game, both inside and outside, but he was especially known for defense and shot-blocking, as NPR notes. Russell also won Olympic gold in 1956 as captain of the U.S. Olympic team, as Celebrity Net Worth also explains. On the news of Russell's passing, Hall of Fame NBA point guard Isiah Thomas shared his thoughts on Twitter. "Rest in peace Bill Russell you were everything we all aspired to be, your winning spirit will live forever my friend. Thank you for your words of wisdom," his tweet read. 
In his official statement, NBA commissioner Adam Silver also added (via CNN), "Bill stood for something much bigger than sports: the values of equality, respect and inclusion that he stamped into the DNA of our league. At the height of his athletic career, Bill advocated vigorously for civil rights and social justice, a legacy he passed down to generations of NBA players who followed in his footsteps."