Why Emmett Till's Accuser Claims She Is A Victim Too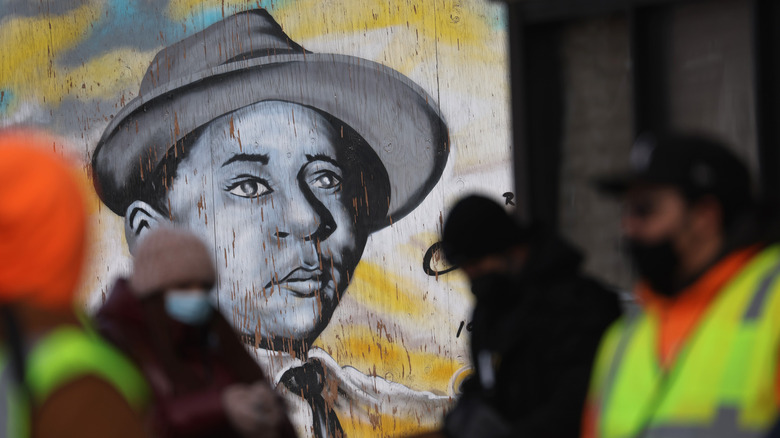 Scott Olson/Getty Images
An unpublished memoir from Carolyn Bryant Donham, the white woman at the center of the controversial 1955 Emmett Till murder case, offers crucial and previously unknown insight into the sequence of events leading up to the murder of the 14-year-old Mississippi teenager, who was Black (via The Washington Post). Till's lynching, accused at the time of making unwanted sexual advances toward Donham in the Jim Crow-era South, helped spark the American civil rights movement.
Donham, who, as of August 2022, was 88 and receiving hospice care (per the Daily Mail), dictated her memoir "I Am More Than A Wolf Whistle" to her daughter-in-law, as NewsOne explains. In it, she provides her side of the story regarding the time prior to Till's abduction, torture, and murder at the hands of her husband Roy and her half-brother John Milam. Till allegedly making sexually-explicit comments directed toward Donham. Both Roy Donham and Milam were acquitted for the crime, as the Daily Mail also notes.
If you or anyone you know has been a victim of sexual assault, help is available. Visit the Rape, Abuse & Incest National Network website or contact RAINN's National Helpline at 1-800-656-HOPE (4673).
Carolyn Bryant Donham retracted her accusations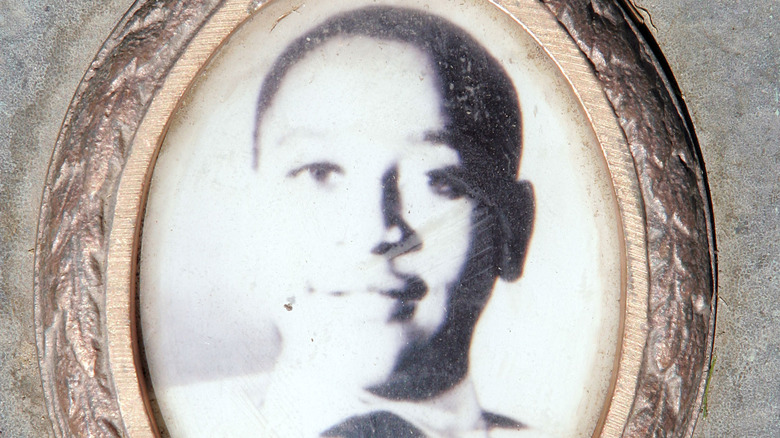 Scott Olson/Getty Images
Carolyn Bryant Donham's unpublished memoir is not the first time she spoke out on the topic of Emmett Till's murder. According to The New York Times reporting from 2017, Donham spoke with Duke University professor Timothy B. Tyson, author of "The Blood of Emmett Till," and in their conversation, Donham walked back her statements made in the 1950s. At that time, Donham said Till made crude sexual comments toward her. Speaking with Tyson, Donham said (via The New York Times), "[T]hat part is not true."
Though both Roy Donham and John Milam later admitted they murdered Till, they could not be retried due to their acquittal from an all-white, all-male jury. In part of a reopened investigation, Till's body was exhumed for an autopsy in 2004, and original trial transcripts were recovered. In 2007, a grand jury declined to indict Donham — or any other still-living potential accomplices — for Till's brutal killing, as The New York Times goes on to note.
According to Donham's memoir, she tried to help Till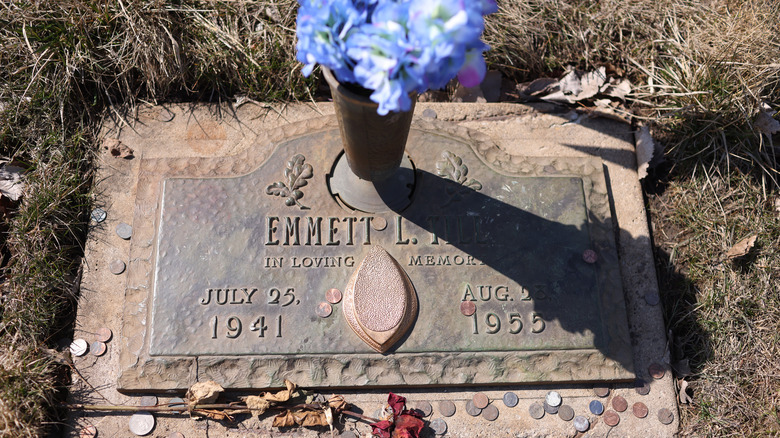 Scott Olson/Getty Images
In Carolyn Bryant Donham's previously unread, 100-page memoir "I Am More Than A Wolf Whistle," she remembers her husband and John Milam presenting Emmett Till to her on the night that he died to make sure they had the right person who had allegedly directed inappropriate sexual comments toward her and whom they had recently abducted from his own bed. According to what she wrote, her husband and Milam inquired if she recognized Till, to which she replied he was the wrong person and that they should let him go home.
At that point, Till reportedly identified himself, according to Donham's memoir. Also in the book, Donham recounted her experience after Till's murder and how her life was threatened as she became a target for civil rights activists. According to ​​FBI investigator Dale Killinger, who worked the Till case in the past, said (via NewsOne) that Donham's writing is direct evidence that she knew Till was in danger. "They are an admission that a person has made about a boy who ended up dead when she knew he would be harmed," Killinger said. After the Till case was finally closed in 2021, the class was reopened one year later when an unserved warrant from the trial was uncovered.