The Disturbing Thing Lyle Menendez Said He Didn't Forgive His Mother For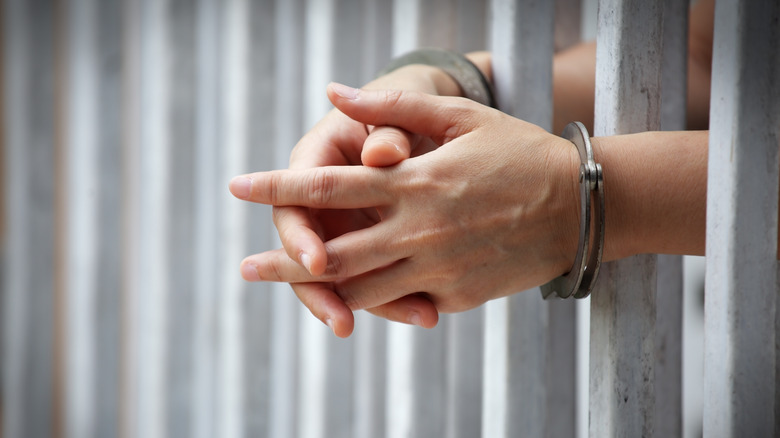 sakhorn/Shutterstock
The following article includes allegations of sexual assault.
Several decades ago, 21-year-old Lyle and 18-year-old Erik Menendez murdered their parents in cold blood (per Investigation Discovery). The brothers shot their parents 15 times with shotguns on August 20, 1989, leaving their parents mangled beyond recognition. Then, Biography reports, the two Menendez brothers went to the movies. 
When they returned home, they called the police, pretending to be upset. They even got away with the murder for some time, spending $700,000 of their father's money, before eventually getting caught and ending up with lifelong prison sentences. But the real reason the Menendez brothers actually killed their parents shocked the nation during their trials. According to Real Screen, the case will be reexamined in a new documentary, "Menendez Brothers: Misjudged?" to premiere on Investigation Discovery August 7.
Per Biography, the brothers' dad, José, was known to push them hard to succeed. He also sexually abused both boys from the time they were children all the way into their teenage years. Meanwhile, their mother, Kitty, reportedly used alcohol and drugs.
If you or anyone you know has been a victim of sexual assault, help is available. Visit the Rape, Abuse & Incest National Network website or contact RAINN's National Helpline at 1-800-656-HOPE (4673).
No escape from an abusive household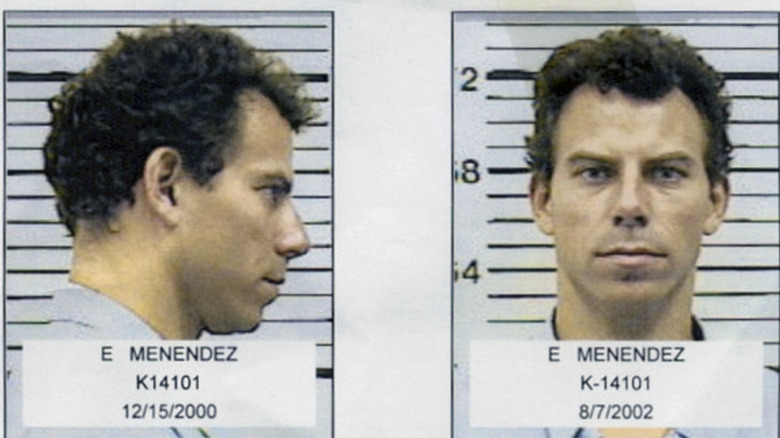 Kypros/Getty Images
Lyle and Erik Menendez both endured sexual abuse and rape from their father, who sometimes used objects to cause pain, like a toothbrush or shaving brush (via ABC News). As young as age 6, Lyle testified, his father would hide away in the bathroom to sexually abuse him. The abuse escalated over time, as José instead began to abuse Erik in the same way, while also jabbing him with pins, or threatening him with a knife if he refused to cooperate. Lyle blamed his mother for letting him and Erik remain in an abusive household for so long.
When he was 8 years old, Lyle actually told his 17-year-old cousin about his father's sexual abuse. He said he was scared to sleep alone in his own bed, knowing his father would molest him, and asked to sleep in the room with her. Alarmed, she relayed the information to Kitty. Kitty just took Lyle away from his cousin, and the family didn't speak of the incident again.
Even by the time Lyle was 15 years old and Erik was 12, both of them would frequently sleep in bed with Kitty to try and avoid their father. But Lyle later testified under oath that he touched Kitty while in bed with her. Investigation Discovery reports that Kitty apparently also touched Lyle inappropriately while he was bathing.
'What kind of mother lets that happen?'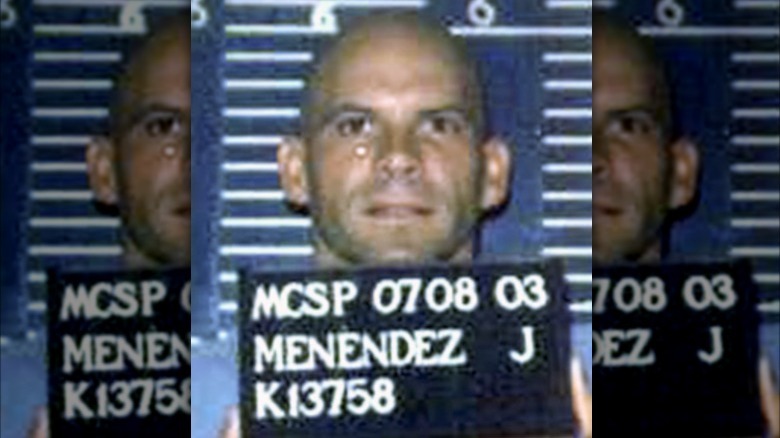 Kypros/Getty Images
Investigation Discovery reports that the brothers were aware that Kitty knew about their father's repeated sexual assaults on them, without helping them or stopping her husband. Lyle has called José "monstrous," but his feelings about Kitty are less clear-cut. He said, "I love my mother, and I still cry over my mother, and I don't forgive her." According to All That's Interesting, Lyle swore he would never forgive Kitty for letting the abuse occur and never trying to intervene, saying, "What kind of mother lets that happen?"
The brothers acted together in Kitty's murder to put her "out of her misery" (via Biography). As The New York Times reports, during the murder, Lyle aimed his weapon at Kitty's cheek, then killed her with a deadly shotgun blast. Per Oxygen, her eye was blown from her head. 
According to The U.S. Sun, the Menendez brothers are still incarcerated in California, and are now in their 50s. Lyle recently said that he did regret killing his parents, and wishes he could have told police what was going on instead. In recent years, Erik and Lyle have been moved to the same prison, so they can spend time together.