Roger Waters' Sad Reason For Believing His Dead Father Would Still Return Home
Denis Makarenko/Shutterstock
Pink Floyd bassist Roger Waters recently accused President Joe Biden with being a "war criminal" who is "just getting started" because he is "fueling the fire" in the war between Russia and Ukraine. During an interview with CNN's Michael Smerconish, Waters added that doing so is a "huge crime." Waters is passionate about war, and it could be because his life has been shaped by it.
Rogers' father, Army Lt. Eric Fletcher Waters, fought in Italy in the Battle of Anzio during World War II. The elder Waters went missing in action when Roger was only 5 months old, and never returned home. In an interview with Rolling Stone, Waters says when he was 3 years old, and unable to process the fact that his father was never coming back, he told his mother he would go to Italy, get his father, and bring him home in a tractor. His mother tried explaining how that wasn't possible, but Waters simply told her he would take a double-decker bus instead to bring him home.
Rogers expected his father to return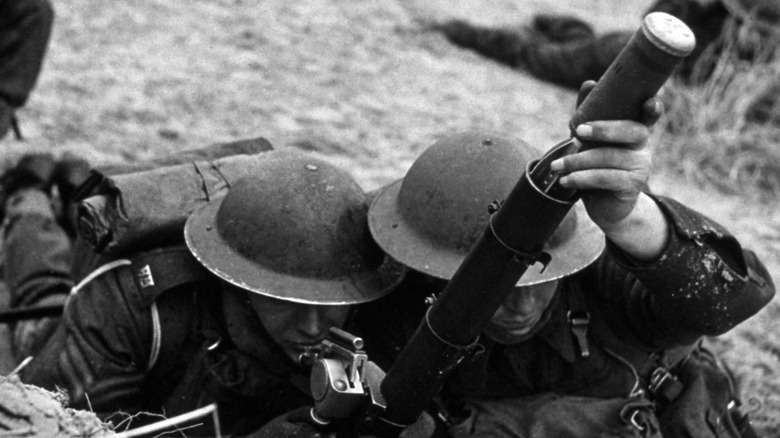 Keystone Features/Getty Images
Loss is difficult for anyone, but especially so for children who cannot fully comprehend what it means to lose someone. That loss shaped Waters and his music. In a 2013 interview with The Guardian, Waters explained that because his father was missing in action, and only presumed killed, "until quite recently" he expected his dad to come home.
Waters also confesses that he might have been "rather scary" as a child, adding that he had a tendency to "lash out," per Rolling Stone. As an adult, Waters turned his angst into music, and the absence of a father is portrayed in Pink Floyd's album, "The Wall," in which Waters attempts to make sense out of his life. It took 20 years of therapy, but over time, the musician eventually accepted his past (via Rolling Stone). But he never forgot his father. "I use his heroism almost daily," he told Rolling Stone, adding that he's not a saint, but he uses his father's heroism as a foundation.
Waters learned the details of his father's death in 2013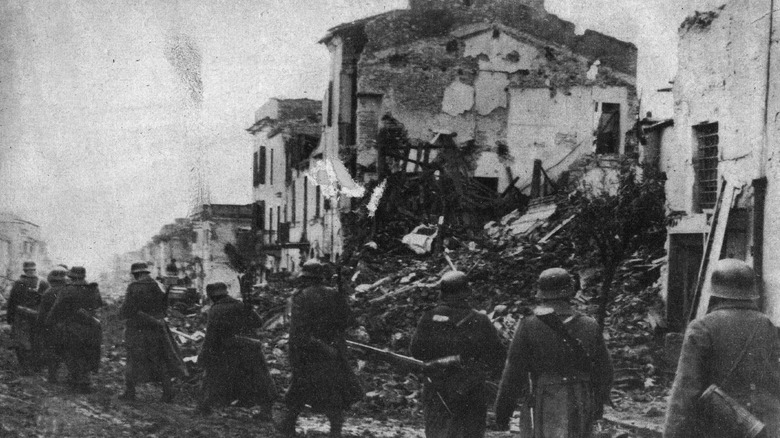 Keystone/Getty Images
It wasn't until 2013 that Waters learned the fate of his father. Through the help of Harry Shindler, a British veteran, Waters finally got closure. Shindler, 93, founded The Association of British Ex-Pats in Italy, an organization that helps keep alive the memory of soldiers who fought and died in World War II. Through the organization, he has helped to find the graves of those killed or listed as missing in action.
Shindler happened to be one of the men fighting in the Battle of Anzio alongside American and Canadian soldiers, and he told The Guardian he read about how Waters didn't know his father, adding that he felt affection for Roger. After a little digging, Schindler discovered that Lt. Waters was killed by the Germans in a ditch near the town of Aprilia on February 18, 1944 (via ITV). Out of gratitude, Waters penned a poem for Shindler, titled "One River" (via The Guardian).