Whatever Happened To F. Lee Bailey From The OJ Simpson Case?
No one who saw the O.J. Simpson murder trial could question the fact that Simpson's defense attorney F. Lee Bailey was anything but a big personality.
According to the University of Missouri-Kansas City, Bailey had made his name as an attorney over a three-decade-long career before joining Simpson's defense team, and, as quickly became apparent, he was something of an attention seeker. Bailey became the public face of the Simpson camp by hosting numerous televised press conferences in which he addressed the latest minutia of the case as it developed. He also became something of a pop culture figure for his successful cross-examination of police officer Mark Fuhrman, before which he told the press: "Any lawyer in his right mind who would not be looking forward to cross-examining Mark Fuhrman is an idiot."
When in October 1995 the jury found in favor of Simpson in one of the most anticipated rulings in American legal history, Bailey was touted as one of the most talented defense attorneys on the planet. In the years that followed, however, his reputation would take a beating ... almost immediately.
Bailey in jail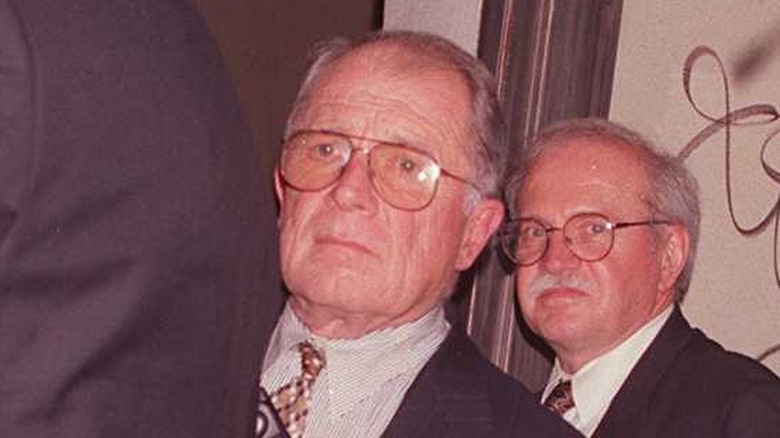 Denny Keeler/Getty Images
Per the University of Missouri-Kansas City, at the same time F. Lee Bailey was working for the O.J. Simpson defense team, he was involved in another high-profile case, that of drug dealer Claude DuBoc. DuBoc owned great deal of stock that was seized and transferred to Bailey for safe keeping as the trial went on, according to The New Yorker.
What happened next landed Bailey in jail. As the trail progressed, the value of the stock rose dramatically, until, within months, Bailey found that he had $20 million in fresh assets on his hands. When he was ordered to return the stock, the famous attorney turned up to court without it, and attempted to explain that the stock had been his fee for representing DuBoc and for maintaining the upkeep of his properties and other assets.
Bailey was jailed for 44 days for contempt of court, after which he finally returned the assets.
Debarment and final years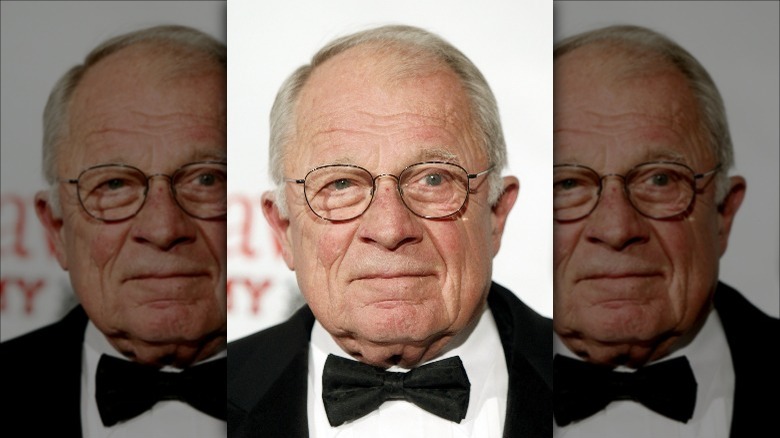 Kevin Winter/Getty Images
F. Lee Bailey took on several other cases following the O.J. Simpson trial, but his career soon stalled. As noted by The New York Times, in 2001 Bailey was debarred by the Florida Supreme Court, and also had his license to practice law revoked in Massachusetts two years later. Both rulings were a direct response to his behavior in the DuBoc case and his imprisonment, and though Bailey later passed the bar exam in the state of Maine, his request to return to practicing law was rejected in 2013.
Though he earned a living in Maine as a consultant, three years later, Bailey filed for bankruptcy, according to the same source, owing more than $5 million in back taxes. He later moved to Georgia, where he died June 3, 2021 at the age of 87.
In an obituary published in the Boston Globe, Bailey's friend and fellow attorney Joseph Balliro said: "He was a celebrity lawyer, no question ... From day one, Lee also was the best criminal defense lawyer I've ever known. Nobody comes close, and I've known many exceptional ones."