The Tragic 1987 Death Of Jaco Pastorius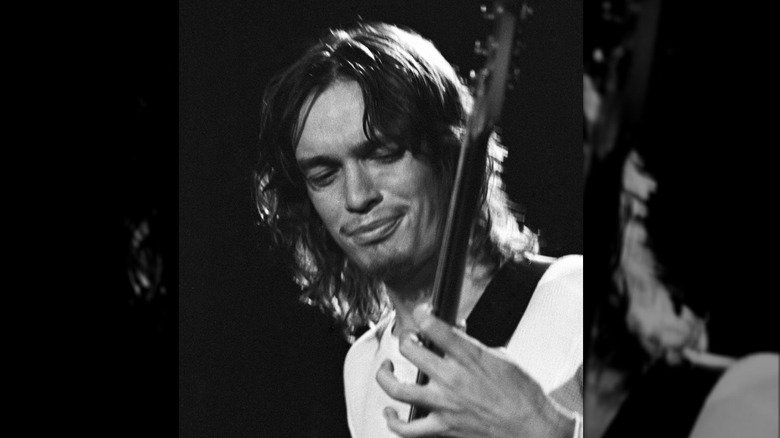 Michael Ochs Archives/Getty
"My name is John Francis Pastorius III. I'm the greatest bass player in the world."
According to The New York Times, that's how up-and-coming young bassist Jaco Pastorius first introduced himself to keyboardist Joe Zawinul, the founder of the influential jazz fusion band Weather Report. Upon joining Weather Report in 1976, Pastorius established himself as an imaginative, game-changing lead bassist and ended up spending six years with the group until his departure in 1982. One need only listen to their 1977 album, "Heavy Weather," for multiple examples of Pastorius' innovative work on the fretless bass, including the now-classic lead-off track "Birdland." 
As suggested by the above introduction, the man didn't lack confidence, and it's a fair point to say he was, at the very least, one of the greatest ever to pick up a bass guitar and play it. And he wasn't just known for his time in Weather Report; Pastorius also worked as a sideman with the likes of Joni Mitchell and former Mott the Hoople frontman Ian Hunter and had a solo career of his own.
But just like a number of individuals who also broke new ground in their instrument of choice, Pastorius died tragically at a young age. This came after a steady descent into alcohol and drugs — a stark contrast to his past reputation as a clean-living musician — and mental health issues that went undiagnosed for quite some time (via New Times Broward-Palm Beach). Here's a closer look at Pastorius' untimely passing and the events that led to his September 1987 death.
Pastorius was beaten by a club manager after forcibly trying to enter the venue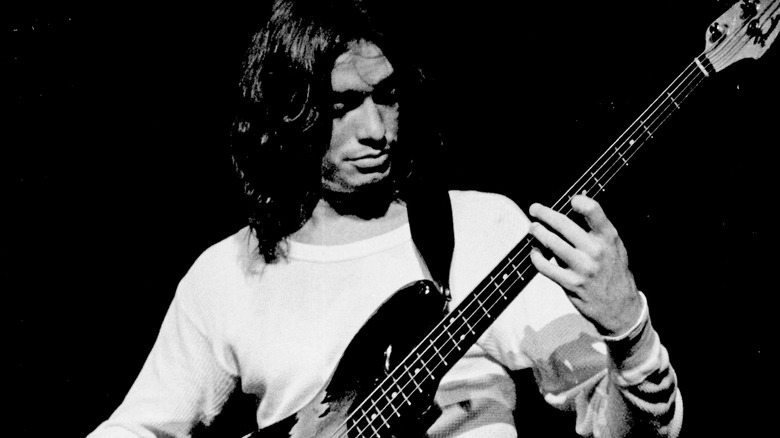 Heritage Images/Getty Images
By 1987, Jaco Pastorius was far removed from his glory days with Weather Report. Per The New York Times, he had previously been diagnosed with bipolar disorder, and his erratic behavior and drug and alcohol abuse were well-documented at that point. He was broke, divorced from his second wife, and sleeping in a park in his hometown of Fort Lauderdale, Florida. But he still loved playing music, as evidenced by his unexpected appearance at a Carlos Santana concert on September 11 of that year. According to the Sun-Sentinel, Pastorius jumped onstage to jam with the legendary guitarist at the Sunrise Musical Theatre, only to be thrown out soon after.
At around 4:20 a.m. on September 12, Pastorius reportedly was spotted outside the Midnight Bottle Club in Wilton Manors, which was one of the many establishments he had been banned from. The bassist was denied entry, and he allegedly reacted by angrily kicking the doors of the club, drawing the attention of its manager, Luc Havan, and triggering a physical altercation. 
Per New Times Broward-Palm Beach, the then-25-year-old Havan was a martial arts expert who claimed to have acted in self-defense after Pastorius hit him, striking him once and causing the troubled musician to fall down and hit his head on the pavement. However, an eyewitness alleged otherwise, suggesting that the club manager delivered a much more serious beating. Either way, Pastorius was knocked unconscious during the altercation and spent the next nine days in a coma before he died on September 21. He was only 35 years old.
Havan only served four months for his role in Pastorius' death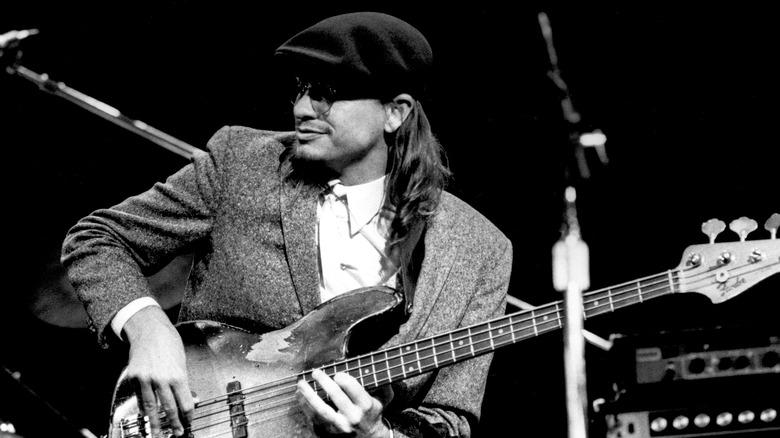 Tom Copi/Getty Images
Initially, Luc Havan was charged with second-degree murder for his role in Jaco Pastorius' death, but in November 1988, more than one year after the tragic incident outside the Midnight Bottle Club, he pleaded guilty to the considerably less serious charge of manslaughter, as reported by the Sun-Sentinel. Instead of spending three to seven years in prison, Havan was supposed to receive a shorter sentence of 21 months behind bars and five years probation. He was sentenced on December 5 of that year and imprisoned three days later.
As it turned out, Havan only spent a few months in prison as he was released on April 18, 1989, though he was still required to undergo probation as originally sentenced. Reacting to the news of the club manager's release, Florida Assistant State Attorney Lee Jay Seidman expressed his disappointment and admitted to the Sun-Sentinel that he wasn't even aware that the man he had prosecuted was now free. Similarly, Pastorius' ex-wife Ingrid was not happy with this development, telling the outlet that Havan essentially "served one month for each child he left fatherless" — as noted by New Times Broward-Palm Beach, the musician was survived by four children, John IV, Mary, Felix, and Julius. 
Though it's been more than three decades since his passing, Pastorius' legacy remains undeniable. In 2015, Metallica bassist Robert Trujillo produced the documentary "Jaco," celebrating the late musician's short, yet influential career in a project that took a good six years to complete (via The New York Times).