Inside The Time NBA Legend Paul Pierce Was Nearly Murdered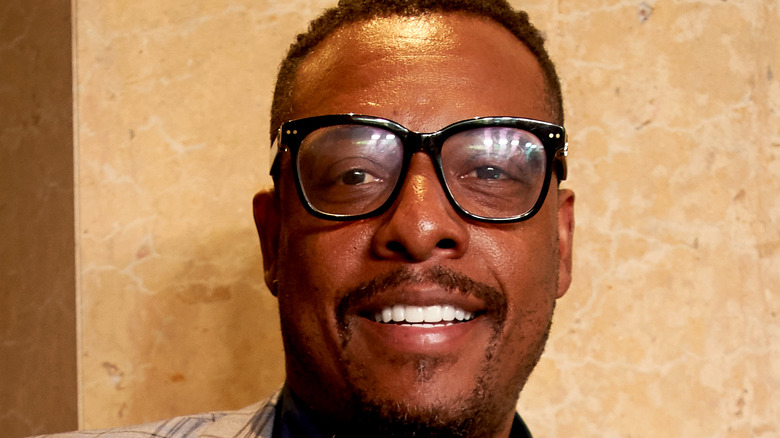 Unique Nicole/Getty Images
In 2000, two years after he entered the league, NBA champion and 2021 Basketball Hall of Fame inductee Paul Pierce was stabbed and nearly killed at a Boston nightclub, based on an ABC News report from the time. Though the Celtics forward would recover in time to play every game in that NBA season, the toll that the assault took on his emotional and mental well-being lingered much longer. Since then, Pierce has become an outspoken advocate for NBA players' mental health, according to ESPN.
As ABC News reported, Pierce was stabbed 11 times and hit over the head with a bottle just days before he was supposed to report to Celtics training camp for the season. Friends that were with him when the attack took place transported the NBA star to the hospital. Once there, Pierce underwent surgery. His lung had collapsed, and the location of one stab wound was dangerously close to his heart. If not for the thick leather coat he was wearing when he was attacked, things might have turned out much differently (via ESPN).
Pierce lived with depression long after he physically recovered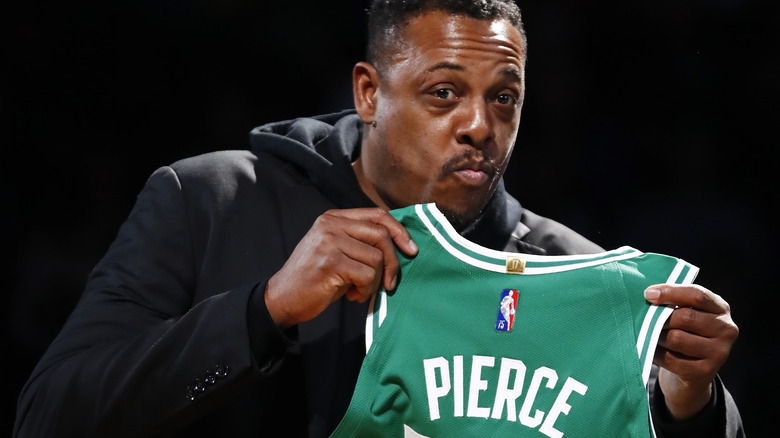 Omar Rawlings/Getty Images
Though Paul Pierce was out of the hospital and physically recovered in time to start every game in the upcoming NBA season, the mental and emotional effects of the attack were far more difficult for the NBA star to overcome. As Pierce, who retired in 2017 (via NBA) told ESPN, he lived with a prolonged period of depression and paranoia after the attack. He had trouble sleeping and felt anxious. He panicked in public places and became isolated.
The mental issues worsened for the athlete to such a degree that he hired his own security team to help himself feel better. As Pierce told ESPN, "I felt like I was trapped in a box. I couldn't go nowhere ... I battled depression for a year ... The only thing that saved me was basketball," Pierce said. Through the experience, Pierce learned it's OK to seek help for emotional and mental health challenges. "It was eating me alive, Pierce said (via ESPN). "Once I finally started talking to a family member, it helped me ... I realized, 'I should have done this sooner.'"
If you or someone you know needs help with mental health, please contact the Crisis Text Line by texting HOME to 741741, call the National Alliance on Mental Illness helpline at 1-800-950-NAMI (6264), or visit the National Institute of Mental Health website.
Three men were arrested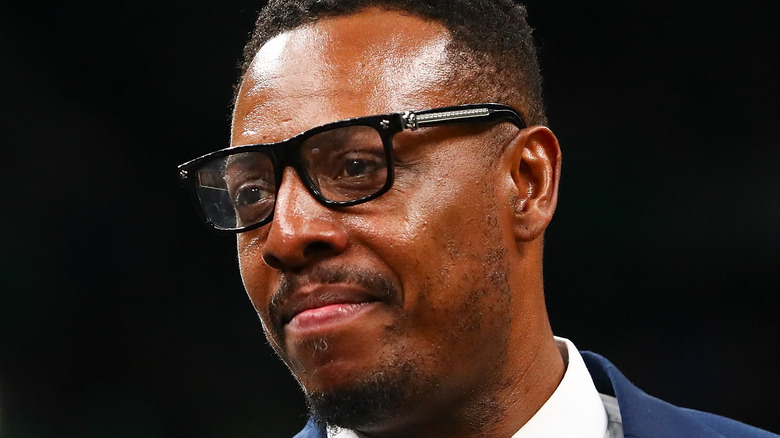 Adam Glanzman/Getty Images
No arrests were made in the immediate aftermath of Paul Pierce's stabbing, as ABC News reported. At that time, it was believed those responsible for the attack could be connected to a local rap group Made Men. That connection remains unclear as of this report, but in total, three men were eventually arrested for the crime: William Ragland, Trevor Watson, and Tony Hurston (via ABC News).
In 2002, Ragland and Watson received a prison sentence for the attack, though they were acquitted of the more serious charge of attempted murder, as Massachusetts-based news outlet The Standard-Times explains. At the time that Pierce's assault took place, the former Celtics player and coach at the time that Pierce played for the team, K.C. Jones said (via ABC News) "He was very lucky ... He had the angels on his side." Of the lingering emotional aftermath of the assault, Pierce said (via ESPN) "My depression was bad — really bad. I never want to feel that way again."