What Do We Know About The Parents Of Serial Killer Andrew Cunanan?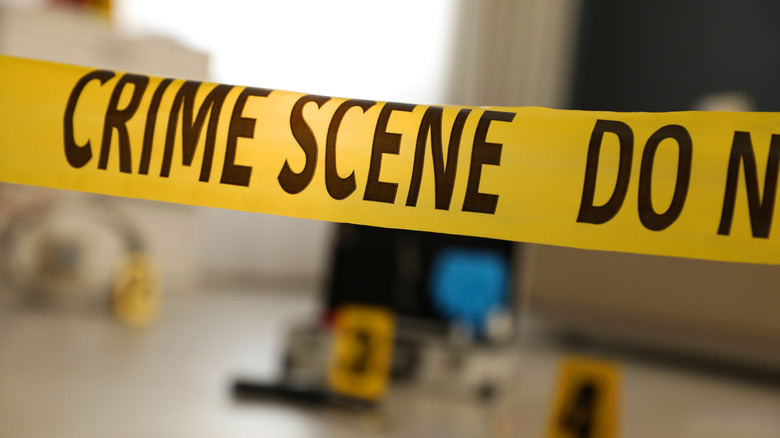 New Africa/Shutterstock
We may receive a commission on purchases made from links.
There's been no shortage of attention paid to the life and crimes of Andrew Cunanan who murdered five people including fashion designer Gianni Versace in a Miami mob-style hit, in July of 1997. His killings inspired the television series "American Crime Story: The Assassination of Gianni Versace," and the book "Vulgar Favors: The Hunt for Andrew Cunanan, the Man Who Killed Gianni Versace." His nationwide murder spree, which lasted three months in 1997, (via History) was also the topic of news pieces and articles too numerous to count. But, there is not as much known about the parents who raised him. Who were Modesto and Mary Ann Schillaci Cunanan?
Cunanan claimed his mother, Mary Ann, was Jewish, via Town and Country, and boasted she used to go to the spa with Debbie Harry, the lead singer of the '70s punk rock band Blondie, via Vanity Fair. He also painted a picture of his mother as spoiled; a woman who stayed in a failed marriage only so her children would receive their inheritance. But, the stories weren't entirely accurate.
Who Was Mary Ann Cunanan, Really?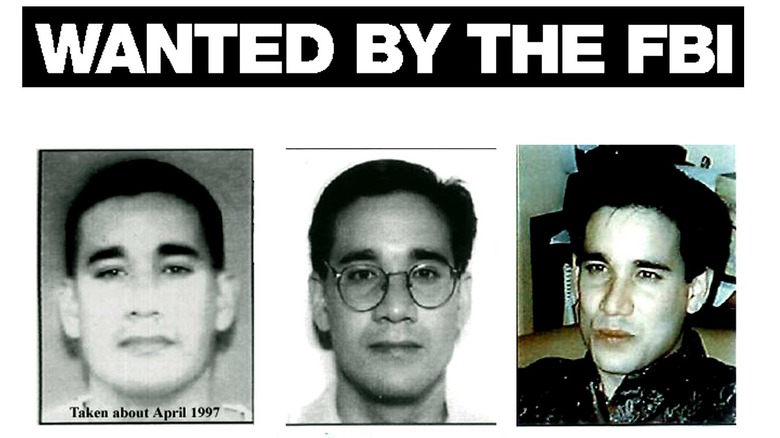 FBI/Getty Images
Mary Ann Cunanan was actually of Italian descent, a devout Catholic who lived on public assistance, via Vanity Fair. When she was visited by author Maureen Orth for the 1999 book "Vulgar Favors," Mary Ann reportedly was growing a memorial garden for her son and had what Orth described as a "shrine" to Andrew in her home. Mary Ann also reportedly claimed her son was not responsible for the murder of Gianni Versace, via Newsweek.
Neighbors in the San Diego area of Rancho Bernardo, where Andrew lived with his mother in the mid-nineties, described a physical altercation in which Andrew reportedly slammed his mother against a wall dislocating her shoulder. A parish priest, Father Bourgeois of the San Rafael Church also commented, "He had some really weird moments — not normal as a son. To inflict physical pain on your mother — he did bruise her arm and dislocated it. She was wearing a sling," as Maureen Orth notes in Vanity Fair.
Andrew was the youngest of four children born to Mary Ann and Modesto. According to his siblings, Andrew was his mother's favorite. They said he was given the master bedroom in the family's home and his own car, according to Town and Country.
A Closer Look at Modesto Cunanan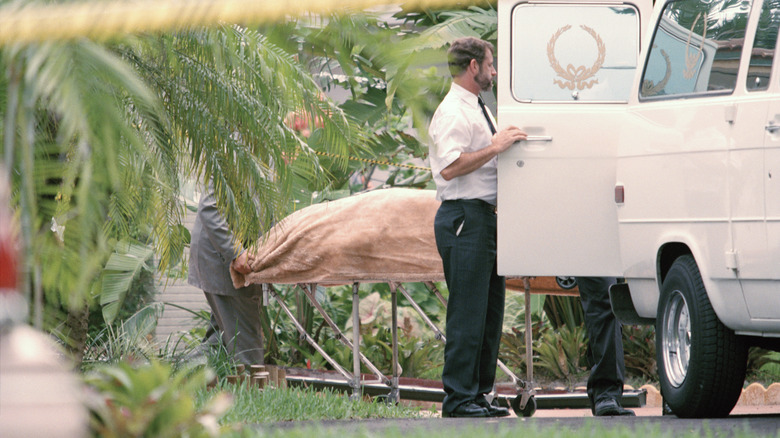 Georges De Keerle/Getty Images
Andrew Cunanan told his friends varying stories about his father too, including that he was an Israeli millionaire, a Fifth Avenue aristocrat, and a general in the Philippines, via Vanity Fair. In fact, his father was none of those things. Modesto "Pete" Cunanan was a Navy veteran. He later became a stockbroker (via Town and Country), and then he fled the United States in the '80s after being accused of fraud, as Newsweek notes.
Andrew committed suicide just over a week after he gunned down Gianni Versace ending the nationwide manhunt for Versace's killer. Two years after the suicide, Modesto arrived back in the United States, this time with a filmmaker determined to create a documentary about his son. At the time, Modesto told the Los Angeles Times his son was the victim of a "dark conspiracy" and that people were misled by information coming from the FBI. He said he hoped his film would set the record straight. He also denied his son was gay.