What Happened To Killer Nanny Louise Woodward After Her Conviction?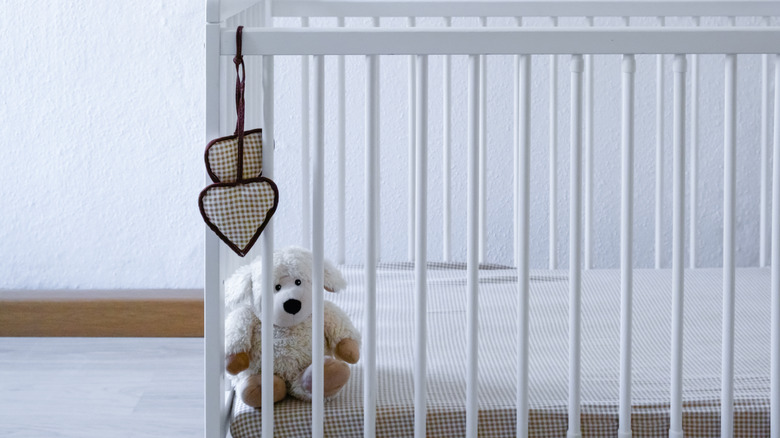 Olena Siemer/Shutterstock
In 1997, British nanny Louise Woodward, working in the U.S., was convicted of second-degree murder by a jury in Boston for the death of Matthew Eappen. Eappen, who was less than 1 year old when he died, was in Woodward's care. Woodward pleaded not guilty to murder in the high-profile case. After that first jury ruling, the judge who oversaw the proceedings controversially downgraded Woodward's conviction to involuntary manslaughter, instead.
The coroner's report in the Eappen case ruled that the young child died from a brain hemorrhage, which according to the Centers for Disease Control and Prevention (CDC) is also known as Shaken Baby Syndrome (SBS). A second-degree murder conviction carries with it the possibility of life behind bars, but Woodward's sentence was reduced to time already served and she was freed after spending 289 days in jail, 279 of those days awaiting trial, according to Cosmopolitan. Here's what we know about where "Killer Nanny" Louise Woodward is now.
Woodward called an ambulance when Eappen stopped breathing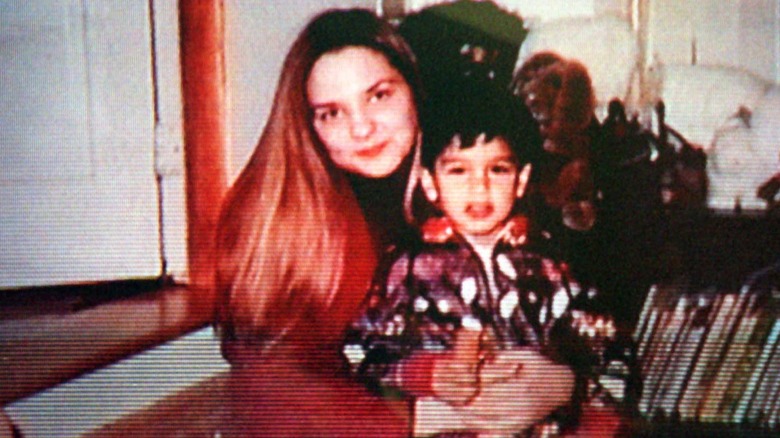 Pool/Getty Images
According to The Sun, Woodward was 18 years old in 1996 when she came to the U.S. to work as a nanny. The Eappens were the second family she worked for once she arrived. Shortly after she began to work for the Eappens, Matthew Eappen stopped breathing, and Woodward called an ambulance, at which time the child was transported to a nearby hospital. At that time, Eappen fell into a coma, and five days later the boy died.
Doctors and nurses at that hospital suspected child abuse and Woodward was arrested. Among other evidence, Eappen's skull was fractured in keeping with SBS. The child's wrist was also broken and he showed signs of internal bleeding (via the Daily Mail). Though Woodward admitted she'd played somewhat roughly with Matthew Eappen she maintained her innocence. After her murder conviction it emerged that the jury was split on the ruling, and for this reason, the judge lessened Woodward's conviction to manslaughter. (Woodward is pictured above with Matthew Eappen's older brother, Brendan.)
Woodward is now a mother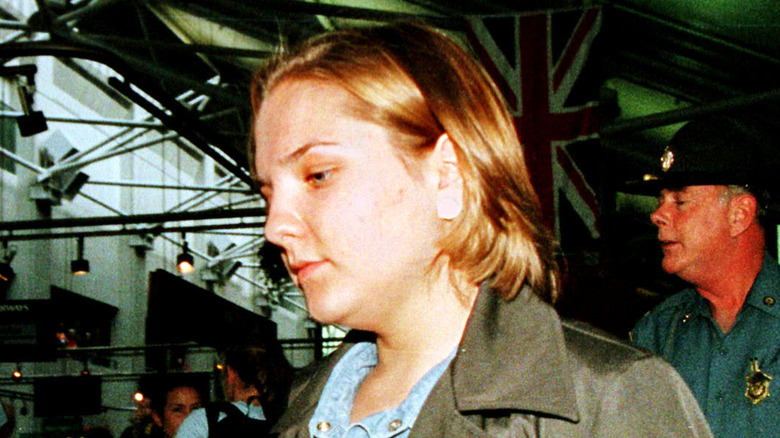 Pool/Getty Images
Once freed, Woodward returned to the U.K. Opinion was divided both in Britain and the U.S. whether justice had in fact been served in the case. Eappen's parents went on to legally prevent Woodward from profiting from their child's death, as Daily Mail notes. Woodward also attended law school in England and worked for a time as a lawyer before she pursued her interest in teaching dance.
Wood also now goes by her married last name, Elkes, and she has a daughter of her own. On becoming a parent, Woodward said (via Daily Mail), "I am innocent. I have done nothing wrong. I am entitled to enjoy my life. I am not going to apologize for being happy." Reexamining the Woodward story is the four-part 2022 documentary series "The Killer Nanny: Did She Do It?" (per IMDb). A trailer for "The Killer Nanny: Did She Do It?" is available to watch now on YouTube.