What Happened To Matthew Eappen's Parents After The Killer Nanny Trial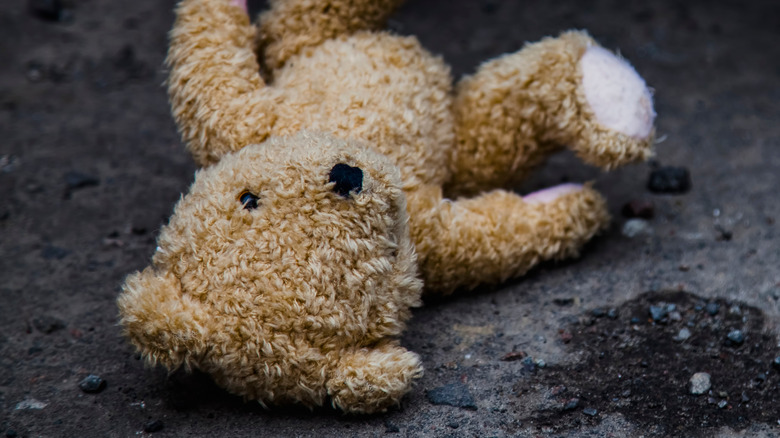 Zwiebackesser/Shutterstock
It's every parent's worst nightmare: that their baby will be harmed by a caregiver. A new documentary, "The Killer Nanny," will examine the tragic case of one family who experienced it firsthand. It is the story of au pair Louise Woodward and the Eappen family, whose son Matty Eappen died of Shaken Baby Syndrome in the 1990s (per IMDb).
The Eappens were a regular family living in Boston, Massachusetts, when they hired 19-year-old au pair Louise Woodward, per Newsweek. In 1996, she began working 45-hour weeks caring for 2-year-old Brendan and Matty, who was less than a year old. As an au pair, Woodward had traveled from England to experience American life while living with and working for the Eappens family. But it was a really demanding job, and Woodward and the Eappens disagreed over curfew times.
Tragedy struck on February 4, 1997, just a few days after their argument over the curfew. While Woodward was caring for Matty, she tried to rouse him from his nap, but he wasn't responding to her. She reportedly shook Matty to try and wake him up, but she denies harming him while trying to awaken him. According to Mirror, Woodward called 911. It was determined that he had a skull fracture and a blood clot in his brain, which ended up killing him just five days after the 8-month-old entered the hospital.
Murder or a tragic accident?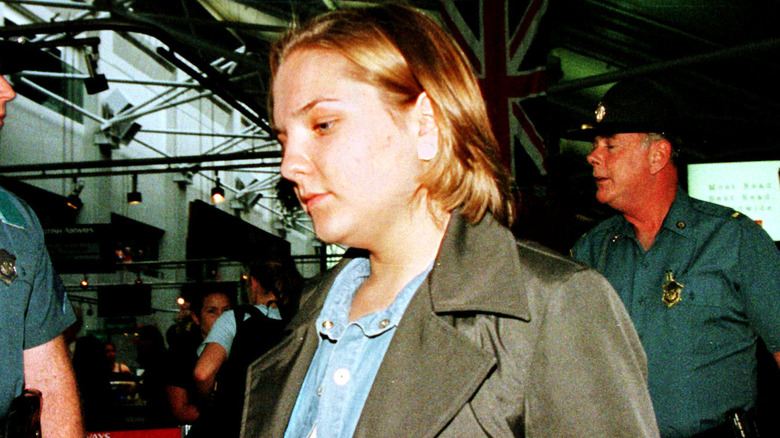 Pool/Getty Images
According to The Cinemaholic, Matty Eappen's cause of death was Shaken Baby Syndrome. The Eappen family was stunned by the idea that the babysitter they'd trusted would batter their child. As the case played out in court, Woodward (above) was accused of having angrily assaulted the child, leading to his fatal injuries.
Woodward claimed she had shaken Matty lightly to try and wake him, but that he was already unconscious when she found him (via CBS). She says that at just 8 months old, he was prone to toppling over, and she believes he was harmed by a head injury in the days or weeks before his death.
As they treated Matty, doctors noted signs of an already-healing injury that could have been weeks old and exacerbated by just a slight bump, reports Newsweek. The baby didn't show any bruising or other bodily injuries that would indicate he was beaten.
Where are the Eappens today?
Louise Woodward was originally charged with second-degree murder, which would have put her in prison for life (via The New York Times). The judge changed that conviction to a count of involuntary manslaughter instead, sentencing her to time served — which meant Woodward spent 279 days in jail.
In 1999, the Eappens (above) took Woodward to court. Woodward's "Killer Nanny" trial had been a media circus, and the Eappens were fearful she would begin to profit from documentary or tabloid deals. In this new court battle, the Eappens were successful: Woodward is not allowed to profit off the story of her time with Matty Eappen.
According to The Cinemaholic, Sunil and Deborah Eappen are both doctors, and continue to practice today in Massachusetts. Deborah is an ophthalmologist currently seeing patients in Concord, while Sunil is chief medical officer of Brigham and Women's Hospital in Boston. Per Hello! Magazine, they now have three children. After their son's tragic death, Deborah and Sunil created the Matty Eappen Foundation, which provides education and resources about abusive head trauma. According to a 2020 posting on the Foundation's website, Deborah serves as the organization's president, and Sunil is a member of its board.