Time To Body Slam Some Ridiculous WWE Fan Theories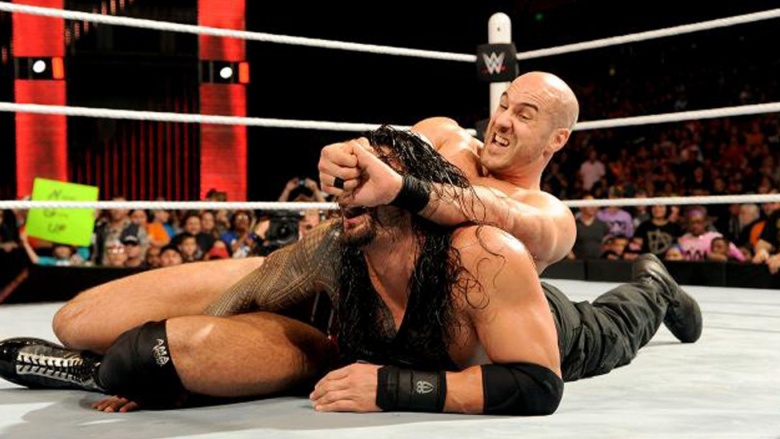 The live, in-your-face nature of professional wrestling makes it easy for fans to become involved with its story lines. More importantly, they get invested in the wrestlers they see on TV and start speculating about their lives outside of the ring. We occasionally see aspects of the wrestlers' personal lives get introduced into their fictional story lines on television, but it's often skewed to help tell a tale. Die-hard fans like to break out the tinfoil hats and start making educated guesses about the real life events that happen to their favorite wrestlers beyond the curtain, because it helps them understand things on a deeper level. But wrestling aficionados can be pretty wrong when it comes to speculating about their favorite superstars, so let's dropkick some truth into some of the more ridiculous WWE fan theories out there.
Bret Hart was in on the Montreal Screwjob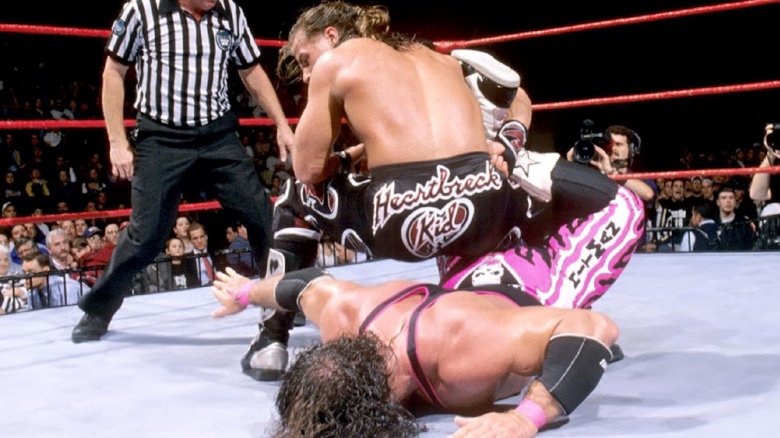 The heated rivalry between Bret Hart and Shawn Michaels extended from the wrestling ring to real life, ultimately leading to a controversial ending for the 1997 Survivor Series main event. Referee Earl Hebner was ordered by Vince McMahon to end the match early while Michaels had Hart in his own move, the Sharpshooter. Bret, who was leaving the company for rival promotion World Championship Wrestling, didn't take kindly to this, having agreed with McMahon that he would vacate the WWE Heavyweight Championship the following night on TV and didn't want to lose it to Michaels on the air. After the surprise ending to the match, Hart destroyed parts of the set, spelled the letters "WCW" to the crowd, and punched Vince out backstage.
After his run at WCW, Hart retired from wrestling and didn't return to WWE for many years. While he was inducted into the 2006 WWE Hall of Fame, Hart no-showed Wrestlemania the next night and didn't appear on WWE TV until 2009. If Hart was "in" on the Montreal Screwjob, he would've made a few more appearances, and Vince would've kept the cameras rolling backstage during that fateful night in order to make a spectacle about the whole thing.
Motley Crue vs. the Heartbreak Kid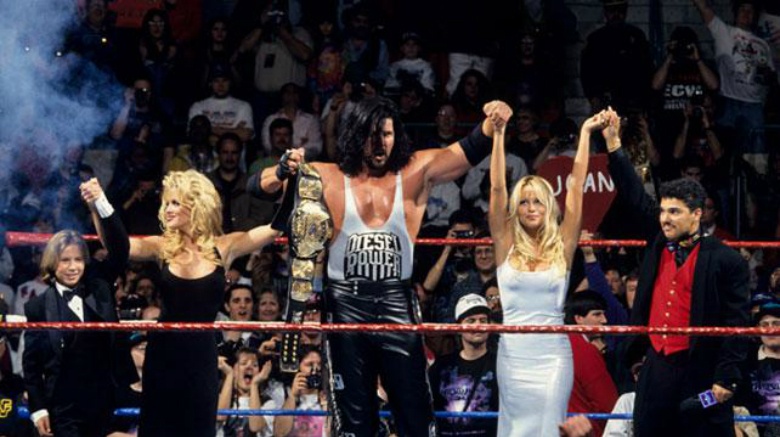 A big rumor was that Shawn Michaels and Motley Crue drummer Tommy Lee got into a backstage fight during Wrestlemania XI. Fans speculate that Michaels was flirting with Lee's wife, Pamela Anderson, and it led to an altercation. In terms of the story line, Anderson was Michaels' fling leading into the WMXI main event against "Diesel" Kevin Nash, but she ended up becoming Nash's manager at the event after being turned off by Michaels' cocky attitude. Despite Michaels' "Heartbreak Kid" gimmick, Nash remains adamant that no fight ever happened backstage and the celebrity couple left Wrestlemania without any issues. Unfortunately, not even the hottest actress of the 1990s could make Diesel look cool.
A second Ultimate Warrior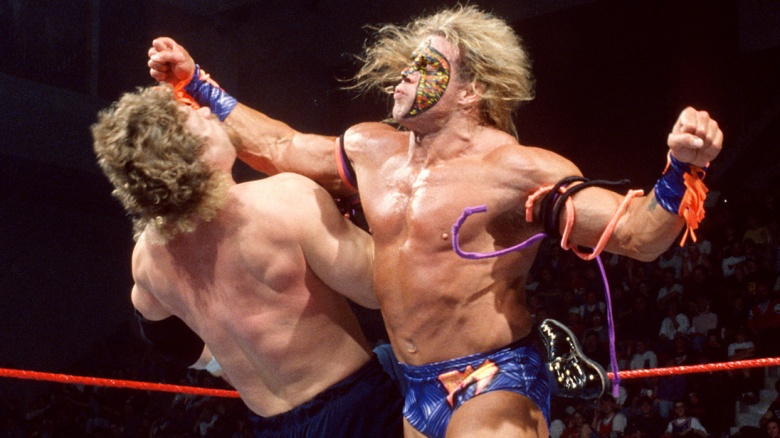 Due to multiple contract breaches, Vince McMahon was forced to let the Ultimate Warrior go in 1991. WWE rehired him for Wrestlemania VIII a year later, but the Gorilla Press-slamming character returned much smaller than before and lost his iconic lion's mane. Combined with the memories of the Renegade, WCW's failed rip-off and blatant take on the Ultimate Warrior character, fans believe there was a second person acting as the Ultimate Warrior in the early '90s. In truth, the Warrior was smaller due to WWE being investigated for steroids during that time, and the haircut obviously made him look different. Nevertheless, Vince should've gotten a Gorilla Press slam for that horrible WMVIII main event.
The Macho Man got with Vince's princess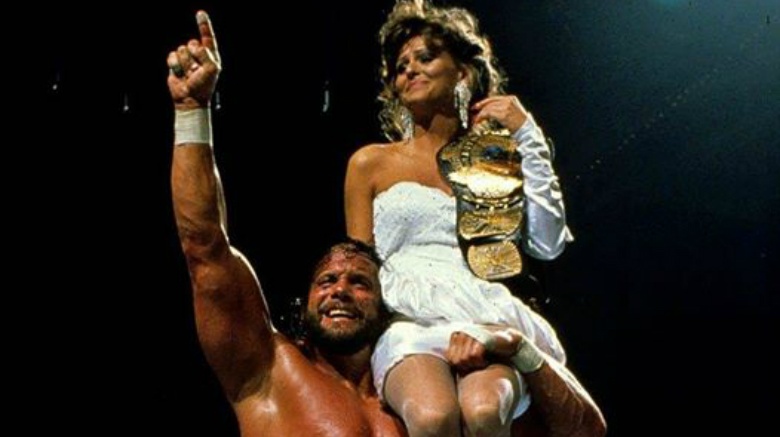 Many fans believe that Randy "Macho Man" Savage slept with Stephanie McMahon back when the boss' daughter was still underage. Given that Savage is often heralded as one of the greatest wrestlers of all time, fans put stock in that rumor since it took over 20 years for WWE to finally induct the Macho Man into its 2015 Hall of Fame class, especially after he died in 2011. Macho Man's brother, former wrestler Lanny Poffo, claims that Macho never told him about having any kind of relationship with Vince McMahon's daughter. Mind you, WWE is a multi-million dollar corporation and Vinnie Mac probably has access to an elbow-dropping team of lawyers who would've slapped Savage with some top rope charges if this rumor were actually true.
Sunny was sleeping with The Hitman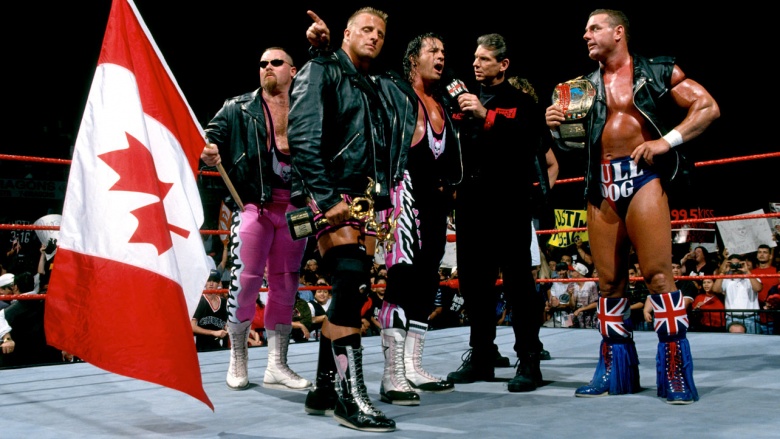 During an in-ring promo on Monday Night Raw, Shawn Michaels alluded to a relationship between Bret Hart and Tammy Lynn Sytch, who was going by the ring name of Sunny. Of course, wrestling fans took Michaels' word as truth, but Hart had a wife and family in Canada. Sytch admits that she and Hart were good friends, regularly sharing locker rooms while on tour, but insists she never slept with him. In Hart's autobiography, he admits to sleeping with groupies while on the road, but claims to have never slept with Sunny. Sytch, on the other hand, admits to sleeping with Michaels, Davey Boy Smith, and quite a few other wrestlers during her years on the road. Who we should believe by this point is anybody's guess.
Hulk Hogan's black eye at Wrestlemania IX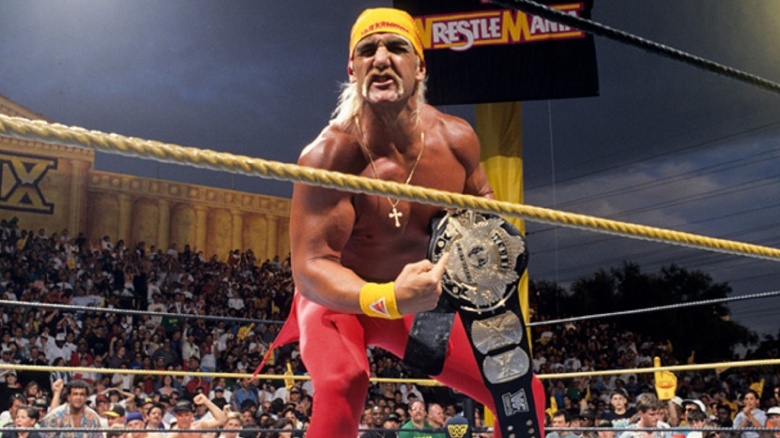 Despite the nonsensical ending to Wrestlemania IX where Bret Hart lost the WWE Heavyweight Championship to Yokozuna and Hulk Hogan randomly got a title shot right after the main event and won, viewers were wondering why Hogan had a giant black eye during the event. Wrestling enthusiasts believe that the injury was caused by Randy Savage punching Hogan over his wife, Elizabeth Hulette (better known as Miss Elizabeth). Others believe it was from Bret Hart because they were arguing about the main event. The truth isn't all that entertaining: Hogan received the injury while jet skiing, not from the Macho Man or Bret Hart.
Chris Benoit was framed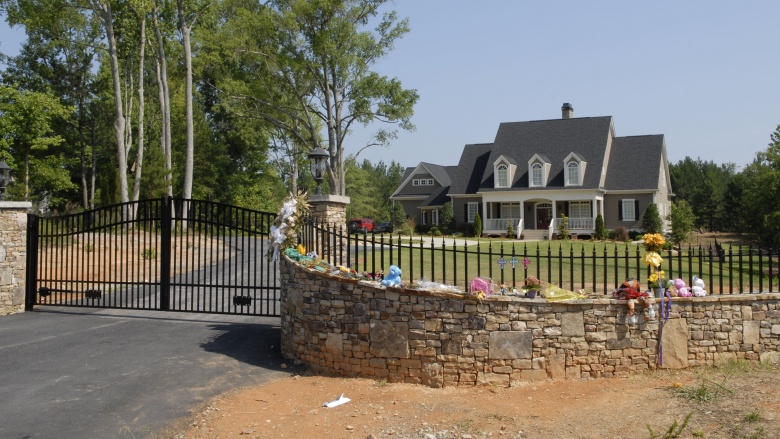 Getty Images
The Chris Benoit double-murder and suicide is one of the worst tragedies in wrestling history. After an in-depth investigation, Fayette County Sheriff's Department ruled that Chris Benoit killed his wife, Nancy Benoit; their seven-year-old son, Daniel; and himself. Some fans, refusing to accept what happened, believe someone else murdered the Benoits and framed Chris. Rumored killers range from the mafia to Kevin Sullivan, Nancy Benoit's husband until 1997. While Nancy did leave him for Chris, we doubt Kevin Sullivan, a small time wrestler for most of his life, Houdini'd himself into the Benoit mansion without any signs of forced entry or setting off their security systems. He was likely questioned by police and had a wrestling-related alibi as to his whereabouts during that horrific weekend.
Fans forget that Nancy Benoit tried to file for divorce and for a restraining order against Chris in 2003, citing cruel treatment and a broken marriage. We've got to go with the more plausible notion that Benoit snapped due to years of steroid abuse, concussive brain damage, and the depression facing the recent death of his longtime best friend, wrestler Eddie Guerrero.