How Late NFL Star Lionel Aldridge's Health Condition Led To A Career In Advocacy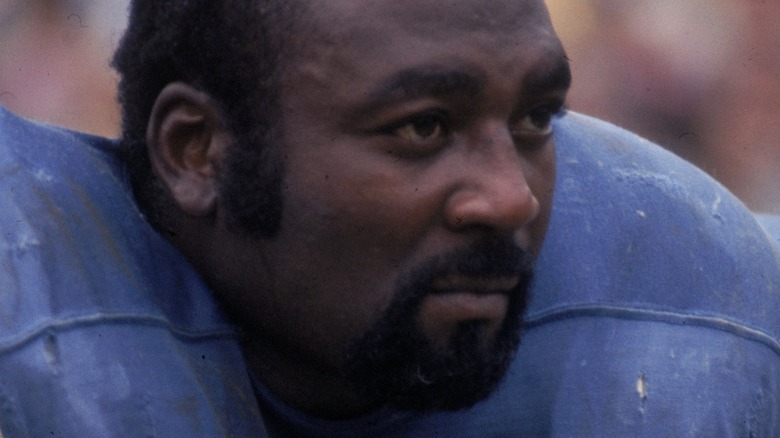 Richard Stagg/Getty Images
When NFL defensive end Lionel Aldridge retired from the NFL in 1974, he seemed to have everything going for him. By the early 1980s, though, Aldridge's mental health began to decline, according to the Los Angeles Times. After a tough road, Aldridge, who died in 1998 at the age of 56, found the root cause of the issue that had created such significant roadblocks in his life. From that point forward Aldridge spent a large part of his post-football career as an advocate for those who shared the same mental health challenges (via Packers).
After almost 10 years with Green Bay, Aldridge, who won two Super Bowl titles in his career, played two more seasons for the Chargers in San Diego, after which time he transitioned to a successful career in broadcasting. When his mental health symptoms arose, Aldridge was at first misdiagnosed. As a result, the problems that the Green Bay star began to experience in his 30s led to a life without housing. And it wasn't until many years later that Aldridge finally got the help he needed.
Aldridge became irritable and paranoid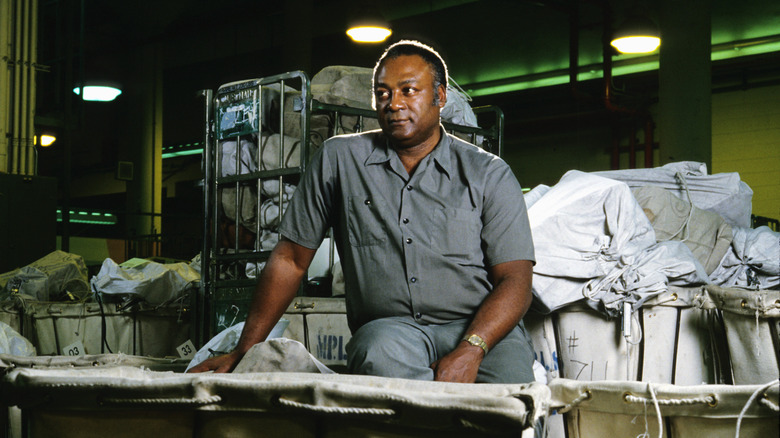 Ronald C. Modra/Getty Images
As an 1987 report from the Los Angeles Times relates, after issues with paranoia and irritability began for Aldridge in his early thirties, he received an initial diagnosis of manic depression and was put on the wrong medication. This only worsened the problem, and as a result, Aldridge lost everything he'd worked so hard to build — not just his career but also his family — and was living without housing in Los Angeles and elsewhere as he relied on the generosity of friends for survival.
As the football star later recalled (via Schizophrenia), "I really didn't start getting sick until I was about 33." At that time, Aldridge worked full time at Milwaukee radio station WTMJ, but that soon fell apart. "There was extreme paranoia and irritability and it was difficult for me to get along with others," Aldridge continued. "I was unable to work. It was a rough setting." After many ups and downs in his condition, by 1987 Aldridge found out that it wasn't manic depression at all that had afflicted him, but instead, he was schizophrenic.
Aldridge spoke about his recovery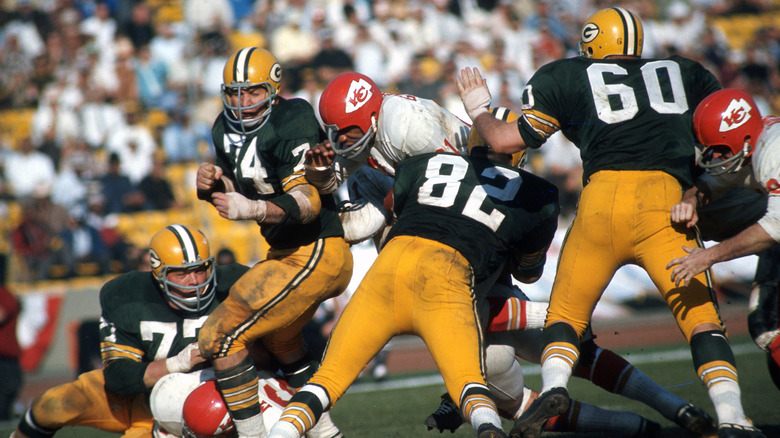 Focus On Sport/Getty Images
Once Aldridge found out the real reason his mental health had declined and began a proper course of treatment he started to put his life back together. Part of doing so was to speak publicly about his experience with schizophrenia. At one speaking engagement in the late '80s, Aldridge said (via the Los Angeles Times), "I could be mad at somebody because I got sick ... but I've made a decision not to be bitter. I have done it for one reason. I didn't get well until I quit blaming God and society — and took the responsibility for myself."
What began as a means to help himself recover soon became a passion for the retired football player as he maintained his speaking engagements as a means of helping others, according to Schizophrenia. "When I started, I did it as a way to keep myself stable," Aldridge said. "But once I got well, it served as a way to get the information out. My accomplishment is that people are hearing what can be done. People can and do recover from mental illness."